Life Style
How cocktail culture forever changed women's fashion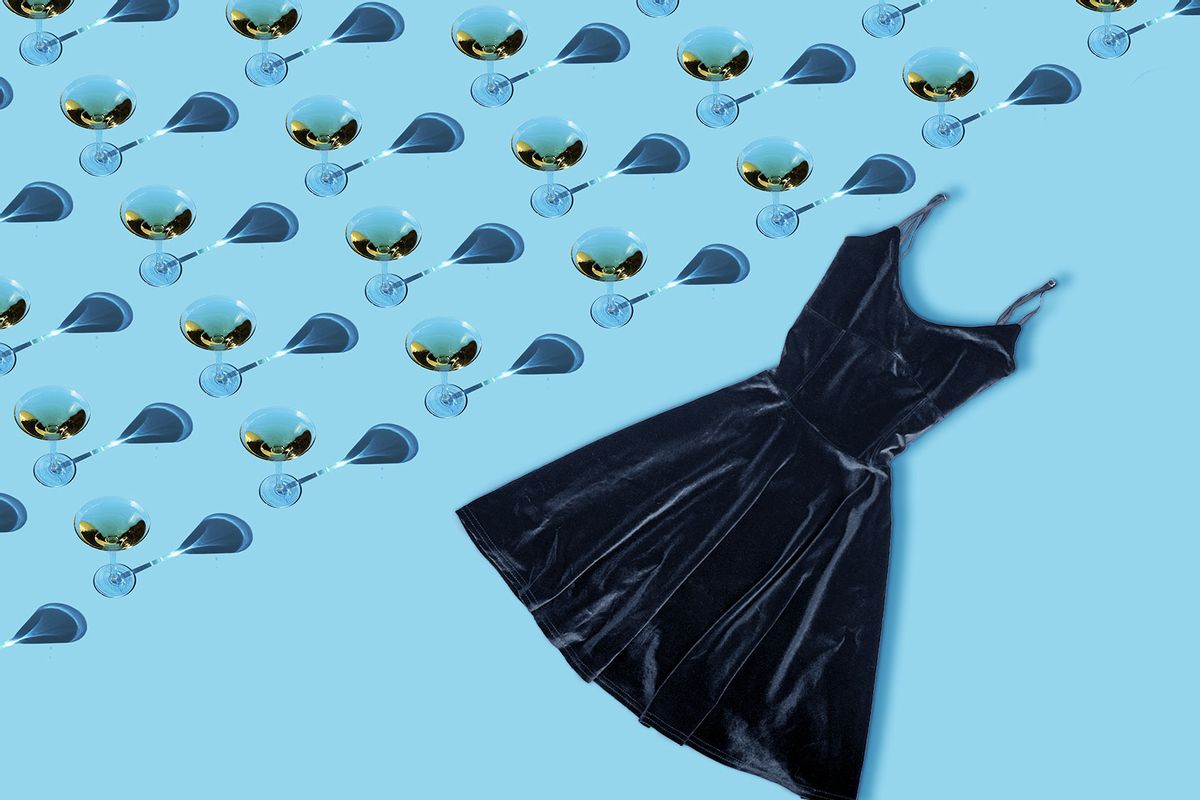 In 1947, French designer Christian Dior debuted a rather unique dress that quickly became a staple in every woman's wardrobe. Fitted with a tight bodice, cinched waist and mid-length skirt, the dress was both alluring yet functional. It was dressy but not too dressy. And, it propelled a new era of fashion that celebrated both food and rapid socio-economic changes.
Dior's famed dress, primarily worn during the early evening, was dubbed the "cocktail" dress. The attire was hailed as revolutionary — the first of its kind. But turns out, cocktail dresses existed long before then as women gradually entered the workforce and took on new roles within a more progressive society.
Alongside its social and cultural influences, the cocktail dress is rooted in food. After all, the dress literally has the word "cocktail" in its name. The boozy beverage — which is essentially an amalgamation of spirits, juices, flavored syrups, tonic water, shrubs, herbs and bitters — rose to popularity in America and Europe throughout the 1800s. Back then, however, the drink was rarely enjoyed by women out in the public. Going out to a Victorian-esque happy hour with your closest gal pals was unheard of. Enjoying a few dirty martinis in the comfort of your own home was also a major no-no. Simply put, drinking was solely a man's sport.
That all changed after World War I, when cocktail culture took off and it became more acceptable for women to indulge in a drink or two. Amid the late 1920s, the concept of the modern "drinking woman" was introduced. Women were going out more and, yes, wearing less. Their dresses were shorter and often accompanied with matching accessories, like gloves, shoes, hats and jewelry.
Women were also more prominent in social and cultural scenes. "By 1929, with the aid of liberation parties like the Women's Organization for National Prohibition Reform, women had become more visible in the social sphere and the 'modern' woman was born," fashion historian Elyssa da Cruz wrote for The Metropolitan Museum of Art. "This 'Drinking Woman' was an ideal rooted in newfound concepts of individuality and a denial of Edwardian matronly functions." 
Women were enjoying their booze while abandoning gender stereotypes and societal norms. Long gone were the subservient, traditional ladies of the 1800s. The 20th century woman attended cocktail time, typically between 6 p.m. and 8 p.m., and wore cocktail dresses, which "became the 1920s uniform for the progressive fashionable elite."
In the following years, the cocktail dress underwent several design changes. Coco Chanel, Jean Patou, and Elsa Schiaparelli all released their own version of the cocktail dress that "helped popularize the dressy cocktail suit as transitional clothing from the afternoon tea to the intimate evening fête," explained Cruz. In the midst of economic hardships of the early 1930s, the dress became a go-to "day-into-evening" attire, revered mainly for its functionality and flexibility.
By the mid-1940s, cocktail dresses became a high fashion item, all thanks to Dior's famed design. A post-World War II society also popularized both at-home cocktail parties and at-home drinking culture. So, the dress, which also featured a higher hemline, became a formal and universal choice of attire amongst women.
Perhaps what's so interesting about the cocktail dress is that it exemplifies how food can dictate an entire genre of clothing. It's a nice subversion of what we're currently seeing in fashion, where food is commonly used as a pattern on clothes. Think Nik Bentel's viral blue Barilla pasta box purse, Wes Gordon's cherry print dress for Carolina Herrera and Rachel Antonoff's bowtie-themed Parker Pasta Puffer. More designers have been drawing inspiration from the things they consumed amid an isolating pandemic. So, it makes sense why food has been a common theme across so many clothes and accessories. The New York Times even said food prints are now "the new florals."
---
Want more great food writing and recipes? Subscribe to Salon Food's newsletter, The Bite.
---
"I think you have links when it comes to trends, our cultural tastes, and our cultural appetites," Melissa Marra-Alvarez, a co-curator of an all-new exhibition on food and fashion at the Museum at the Fashion Institute of Technology in New York City, told Delish about the intersection of both mediums. "There are also these intimate connections with nostalgia between fashion and food."
Additionally, what we eat, when we eat and how we eat have greatly influenced the kinds of clothes we wear. Take for example the hyper-feminine style of large, poofy-sleeved gowns, which emerged in the Renaissance and had a resurgence in popularity during the 1930s. The sleeves were featured in many old-time gowns as a symbol of wealth and affluence. When women sat down at the table for elaborate dinner parties, only what they wore from the waist up could be seen. The bigger their sleeves, the more wealth and status they had to flaunt.
It's why balloon sleeves, along with a fitted waist, are frequently seen in Carolina Herrera's designs. The Venezuelan fashion designer and socialite spoke of her early beginnings in fashion with Vogue, saying, "When I decided to launch a collection, I decided I wanted to do it in a very glamorous way, with the waist in the right place and the shoulders in the right place and very glamorous." You can't miss the sleeves in Herrera's Roll Sleeve Silk Gown or her mini Heart-Print Dress.
As for the cocktail dress, the attire remains a closet essential for many today. Typically, the dress is worn during semi-formal occasions, whether that's a weekend gathering, a business event or a dressed-up celebration. Cocktail dresses are also a frequent sight in the office — for the working woman, the dress is typically worn with a blazer during the day and sans a blazer during a night out. In addition to its wearability, the cocktail dress serves as a wonderful reminder of just how powerful food and drink can be in the realms of fashion and culture.  
Read more
about food fashion: