News
How Han makes a dramatic return in "Fast and Furious 9"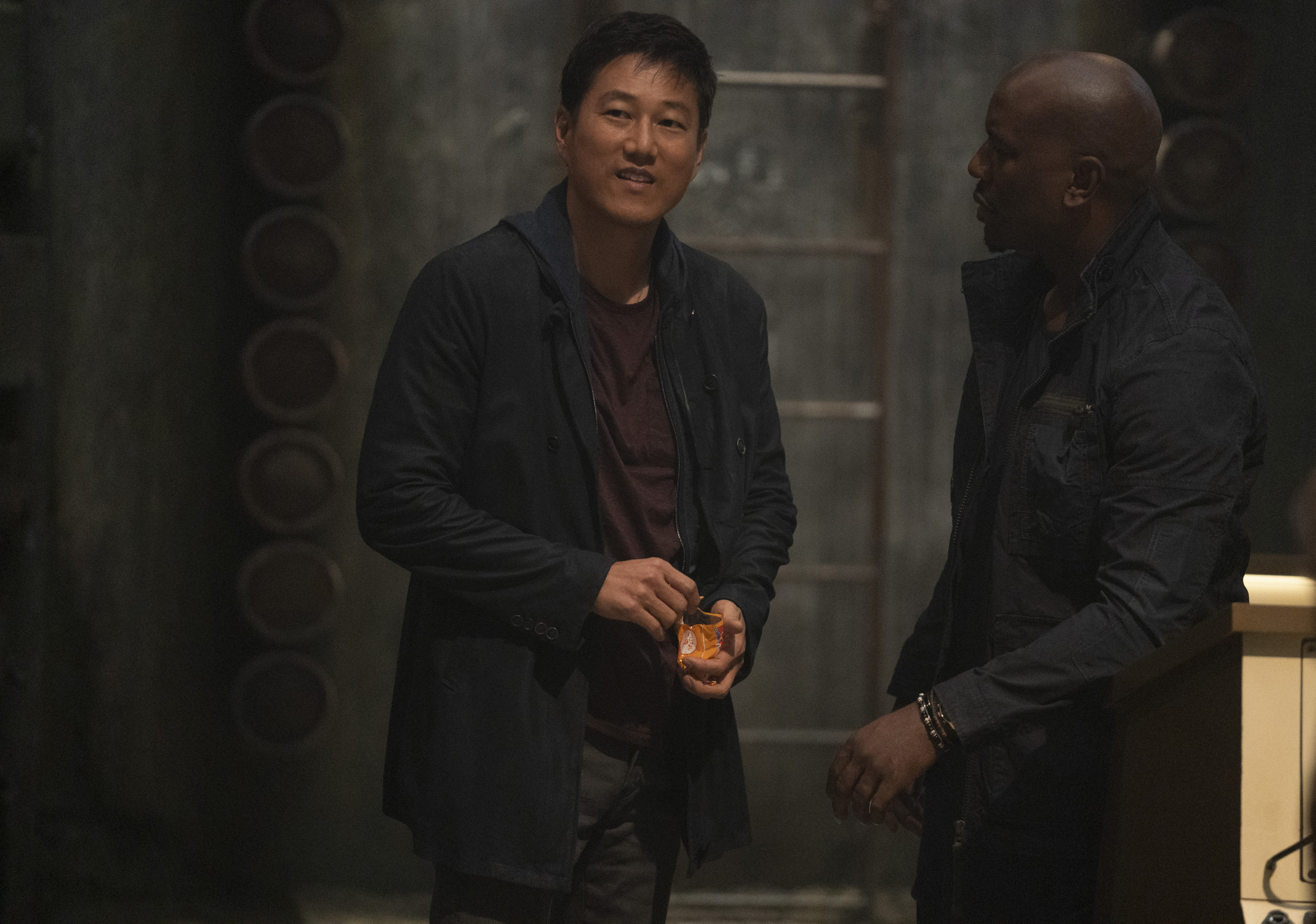 Fast and Furious 9 is finally coming to cinemas after a COVID-forced delay. The film answers some big questions about Dom's past and the future of the family.
One question fans are desperate for an answer to surrounds Han (Sung Kang), a character whose death was portrayed earlier in the franchise.
Before reading on, there are some spoilers for Fast and Furious 9 ahead.
How Does Han Come Back in F9?
Often in films and TV series, trailers can be somewhat deceiving about the presence of an old character.
Even in the case of F9, shots of Brian O'Conner (Paul Walker) were shown in the trailer, with many asking how he could possibly return after Walker's death.
In fact, he is only referenced in the film, and not even shown in flashback.
However, the trailers and posters that showed the return of Han were not deceiving at all, and he has made a full comeback.
Han was introduced in The Fast and Furious: Tokyo Drift, the third movie in the franchise.
However, this film is not chronologically the third in the franchise, meaning to understand Han's place in the film, we have to look forward in the franchise, which means going back in time.
His first chronological appearance, therefore, is in Los Bandoleros, a short film that depicts what happened to Dom and his crew after the events of the first film, The Fast and Furious.
From here, Han appears in Fast and Furious, the fourth film in the franchise, and again in the following two films, Fast Five and Fast and Furious 6.
Within the timeline, the events of The Fast and Furious: Tokyo Drift take place between Fast and Furious 6, and Furious 7, meaning Han's appearances in Furious 7 are through archive footage.
Han's story, as he retells in Fast and Furious 9, shows how broken he was when his wife, Gisele (Gal Gadot) died in the events of Fast and Furious 6.
As a result, he went to Tokyo to live out his and Gisele's dream, but quickly became a target.
He contacted Mr. Nobody (Kurt Russell) and asked for help disappearing. They staged his death in a race, where Deckard Shaw (Jason Statham) hit him with a car and left him for dead.
Deckard also dropped a cross like Dom's in front of Han, showing who his next target was, as was then followed in the events of Furious 7.
Therefore, until Fast and Furious 9, fans believed Han was killed by Shaw in an act of revenge.
However, Han organized for his "death" to take place, and has since been laying low in Tokyo.
Letty (Michelle Rodriguez) and Mia (Jordana Brewster) track Han down in Fast and Furious 9, where he has left a mark of the Mexican flag.
Around the time of his death, Dom received a postcard from Han with an image of Mexico, showing how this flag was a sign if ever the family needed to find him.
While in Tokyo, Han has been raising a young girl, Elle (Anna Sawai), whose parents were killed by Mr Nobody's rogue agent Jakob Toretto (John Cena.)
He protects Elle as she grows up, using his fake death as a way to guarantee his anonymity.
But at as Letty and Mia find him, others have also tracked him down, and a dramatic fight scene takes place until Han saves Elle, Mia and Letty as a sniper from a rooftop.
As Jakob's name would suggest, he also has some unfinished business with his brother, Dom, showing how Fast and Furious 9 really did bring back many blasts from the past.