News
How ticket prices for Lionel Messi's next game compare to Taylor Swift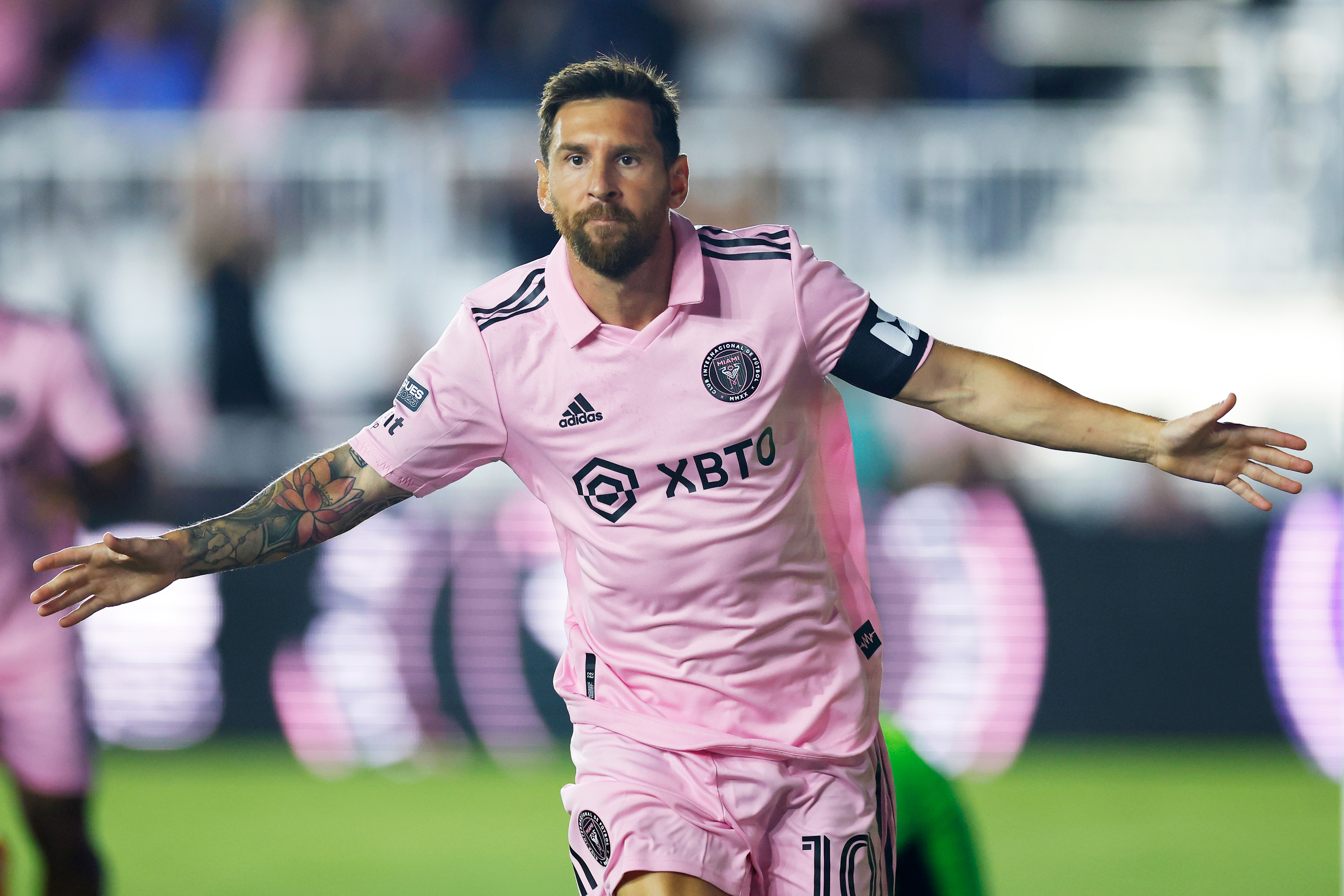 Any soccer fans hoping to see Argentine sensation Lionel Messi play in Texas this weekend should be prepared to pay a hefty price.
Tickets for Sunday's match between Inter Miami and FC Dallas officially sold out less than 30 minutes after going on sale at noon ET Thursday, according to FC Dallas. The team's ticket site crashed, FC Dallas said, about 90 minutes before tickets went on sale because of significant demand. Users waited in an online queue before potentially getting a chance to purchase tickets. Season-ticket holders got the first shot at tickets on Wednesday night. Tickets went on sale to the general public, starting at $199 apiece.
They are much more now. Ticket prices on secondary markets are soaring above even Taylor Swift. On StubHub on Thursday afternoon, all tickets for Sunday's match were at least $700, with many well over $1,000. A pair of front-row tickets in a favorable section were at one point listed at $27,000 each. Tickets for Swift's concert in Inglewood, California, on Saturday night start at about $500 on StubHub.
Inter Miami had gone 11 games without a victory prior to Messi's arrival but have won their last three matches since the 36-year-old superstar joined the club in July.
Through three games with Inter Miami, Messi has scored five goals, including a game-winning free kick in stoppage time in his debut. Messi scored two goals on Wednesday night to lead Inter Miami past Orlando City, 3-1, and into the round of 16 of the Leagues Cup, an annual competition between Major League Soccer (MLS) clubs and pro teams from Mexico.
MLS and LIGA MX teams pause their league seasons each summer to compete in the Leagues Cup. The tournament features all 29 MLS and 18 Liga MX clubs. The top three teams receive automatic bids into the Concacaf Champions Cup. An MLS club has not won the Leagues Cup since it debuted in 2019.
Sunday will be Messi's first road contest with Inter Miami.
How to watch Messi and Inter Miami vs. FC Dallas
The starting time for Sunday's match has not been officially announced yet. StubHub lists the start time at 8 p.m. CT.
For fans who couldn't get tickets to the game, or can't afford the rising second-hand prices, Leagues Cup games are streamed live on Apple TV+ with no blackouts as part of the MLS package.
Messi signing with Inter Miami announced in July
Inter Miami announced the signing of Messi, a seven-time Ballon d'Or winner, last month to a 2 1/2-year contract that will pay between $50 million and $60 million annually. The Ballon d'Or is awarded every year to the top men's and women's players in the world.
Messi joined Inter Miami and MLS after 17 seasons with Barcelona and two seasons with Paris Saint-Germain. Messi joining MLS provides fans in North America an easier opportunity to see 2022 World Cup champion play in person.
"We are overjoyed that the greatest player in the world chose Inter Miami CF and Major League Soccer, and his decision is a testament to the momentum and energy behind our League and our sport in North America," MLS Commissioner Don Garber said in a release after Messi's signing. "We have no doubt that Lionel will show the world that MLS can be a League of Choice for the best players in the game."