Education
How to Develop an Exceptional Quality Culture for Your Engineering Organization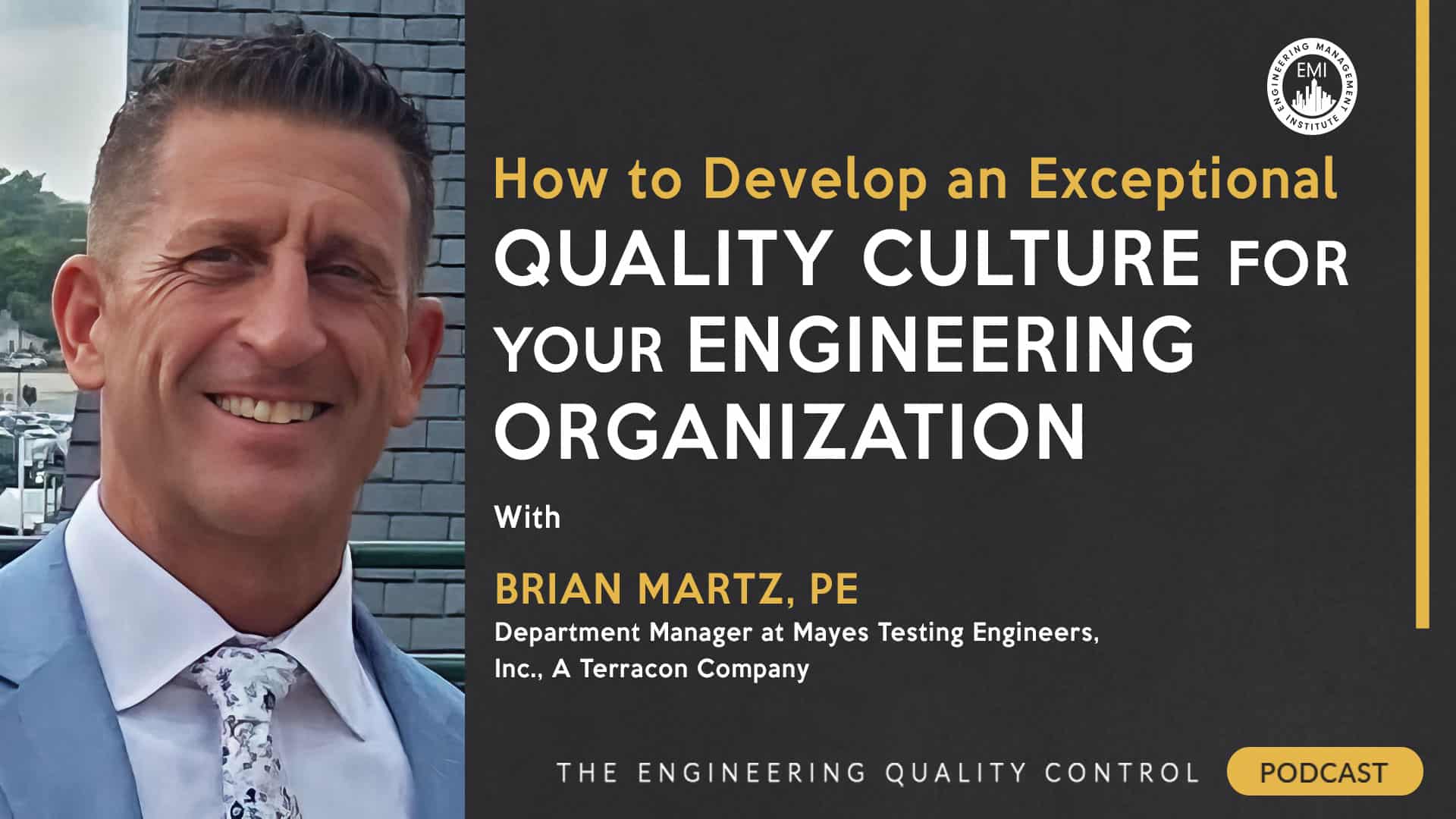 Podcast: Play in new window | Download | Embed
In this episode, we talk to Brian Martz, P.E., a department manager at Mayes Testing Engineers, Inc., a Terracon Company, about the keys to developing an exceptional quality culture within your organization.
Engineering Quotes:


Here Are Some of the Questions We Ask Brian:
What is quality culture?
Why do construction and engineering firms need a good-quality culture?
How can engineers convince their organization that a quality program is necessary or needs to be improved?
How can engineers convince their firms to adopt a quality culture?
Do you have any advice for engineers and engineering leaders on how they can create a strong quality culture within their organization?
Here Are Some Key Points Discussed in This Episode About How to Develop an Exceptional Quality Culture for Your Engineering Organization:
A quality culture is when everyone in the firm is invested in the quality program of the firm, and they understand what makes a good quality product as well as the repercussions poor quality causes. They know that they play a big role in ensuring the quality of the product is of high standards.
Construction and engineering firms need a good quality culture because producing products with lower quality results in them not being as profitable as they could have been. Having a good quality culture makes a firm more risk-averse and profitable. Their clients will be happier and more comfortable with using their services again.
Investing in your staff and having a good quality product will make your staff love coming to work. Keeping this kind of mentality and working toward it will help your firm to drive success on every project.
Tracking the cost of delivering poor quality products can be an eye-opener to anyone who does not believe in investing in their staff and having a good quality culture. Let them understand that reworking areas of a project and having to replace lost staff members directly causes lost profit. Show them how having a good quality culture can directly benefit everyone in the firm.
Be creative because every situation you find yourself in will be different. Always be looking for ways and strategizing to improve your quality and get everyone in your firm involved in it. Listening to your staff will make them more invested in improving the quality program. Let everyone understand that mistakes do happen and help them to improve in their weaker areas.
More Details in This Episode…
In the Power of Experience segment, Brian talks about the importance of finding the real root cause of the problem areas in projects.
About the Guest: Brian Martz, P.E.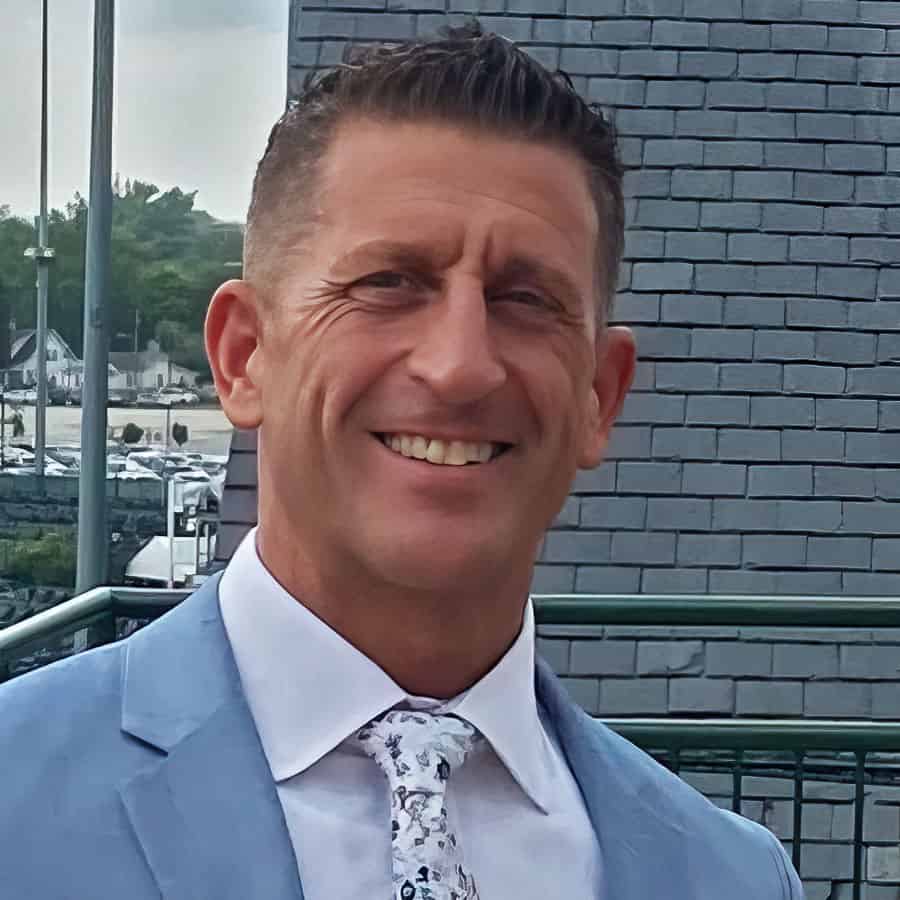 Brian is a construction professional and has a diverse background in engineering, construction, manufacturing, and regulatory compliance. He enjoys challenging leadership roles and maintaining accountability, integrity, and fiscal responsibility in all job functions. Brian has diverse operational experience in production, controls, safety, quality, and environmental as well as a solid technical background to complement equally strong soft skills.
Brian has a unique approach to organizational leadership and management that is centered around employee development and customer satisfaction. He provides employees with the necessary training, resources, communication skills, environment, and support.
About Brian Wagner, P.E.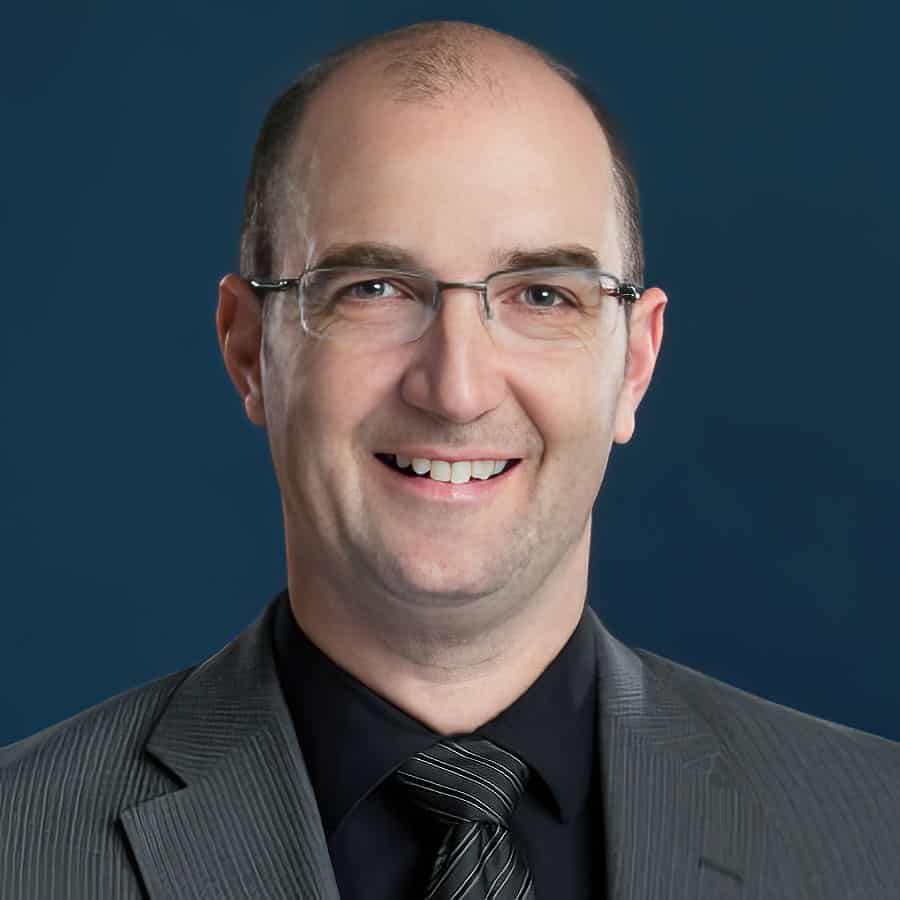 Brian Wagner, P.E., is an engineer who specializes in civil site design and plan implementation. In addition to a career spanning nearly two decades of civil engineering, he has experience in Emergency 911 Communications, law enforcement corrections, and fire/rescue services, including K9 Search and Rescue. This different and diverse range of experiences has not only prepared Brian for his career but also positioned him to be an excellent speaker with a wide range of valuable experiences. He strives to motivate others to change their world and wants to do the same for you.
The view, opinions, and positions represented by Brian Wagner are his own and do not represent the official policy or position of his employer(s).
Sources/References:
Mayes Testing Engineers, Inc.
Connect with Brian Martz, P.E., on Linkedin
Send Brian Martz, P.E., an email
We would love to hear any questions you might have or stories you can share on how to develop an exceptional quality culture for your engineering organization.
To your success,
Brian Wagner, P.E.
Engineering Management Institute
Host of The Engineering Quality Control Podcast