Education
How to Hold Your Project Managers Accountable (And Why It Matters)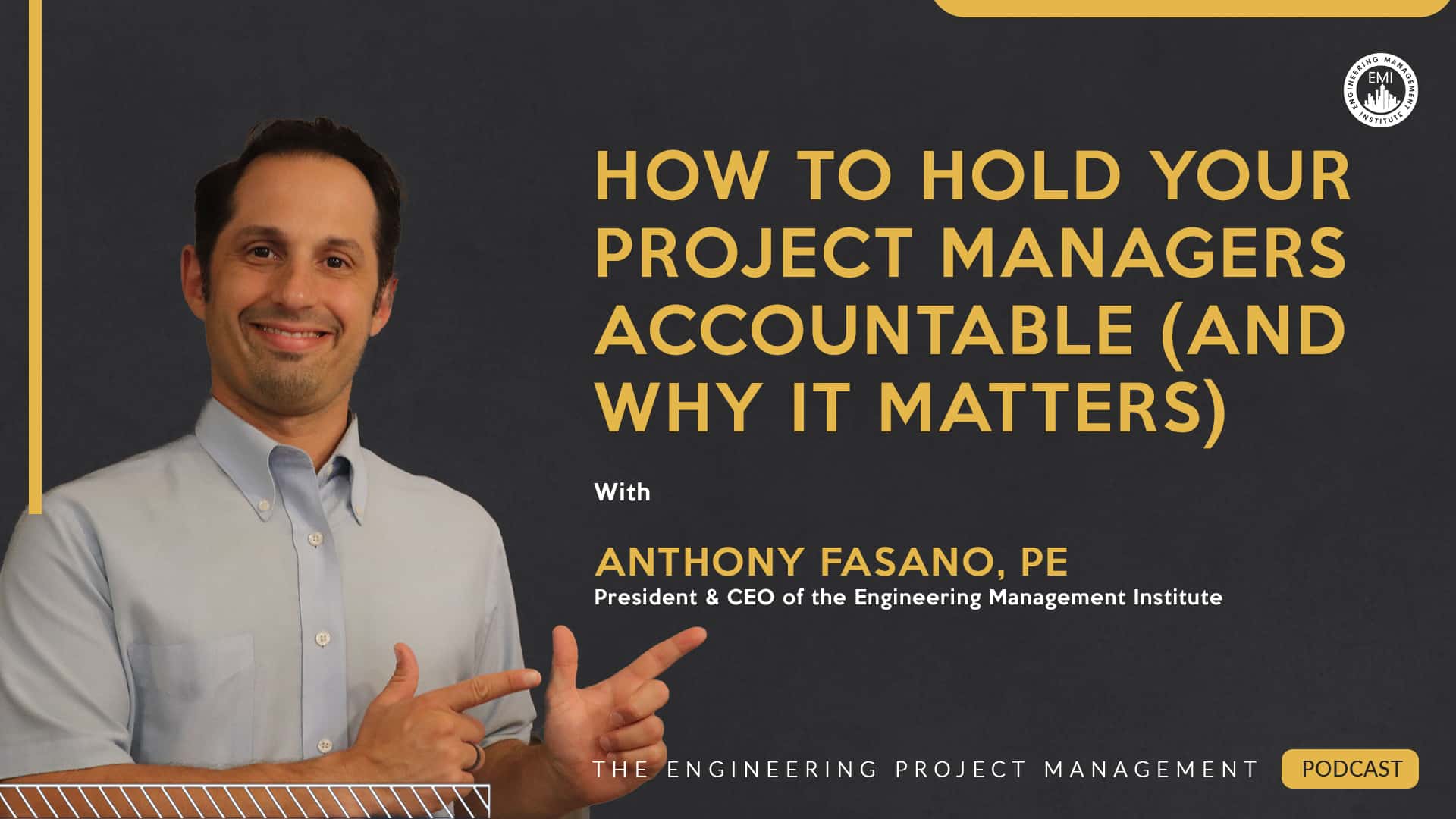 Podcast: Play in new window | Download | Embed
In this episode, I talk about how you can hold your project managers accountable and why it matters by providing you with three specific steps you can start implementing right away.
Engineering Quotes:


Here Are Some Key Points Discussed in This Episode About How to Hold Your Project Managers Accountable:
The reason that holding project managers (PMs) accountable is important is that your project managers are the cash flow engine of your firm. They dictate how profitable your projects are. If they are not performing at a high level, the ship may be sinking, so to speak, in terms of your company financially. And unfortunately, oftentimes what happens is if your PMs are not accountable, their projects aren't going to do well financially, although they may do well enough that you won't notice it fast enough to rectify this problem.
Your PMs must be held accountable regularly. That being said, let's look at how you hold your PMs accountable. Here are three specific steps that you could take to do this:
Step 1: Set Clear Expectations
You need to make it extremely clear from the very beginning of their tenure as a project manager what you expect from that person as a project manager and what must be done from a companywide perspective. Firms that have good project management manuals, and good project management processes, typically have clear expectations. When we conduct project management training for firms, especially when we build custom programs, the first session of the training, especially if it's a fundamentals course, covers the expectations the company has of project managers.
The other thing you must do in this first step is to not only define the company's expectations of project managers in the scope, schedule, and budget, but also let them know how you are going to measure whether they're meeting these expectations or not. You could tell someone what you expect from them, but not have a way of measuring it. You must be clear about how you are going to measure it. Develop some metrics of measurement and communicate them to the PMs early on. In all fairness, you cannot measure someone on something unless they know they are being measured on it. It is a critical component of setting clear expectations.
Step 2: Monitor Your Project Managers Consistently and Regularly
Managing or overseeing leaders can be a tricky thing because there must be a good balance between managing people and not micromanaging people. You want to be able to tell people that you trust them and want them to lead the team effectively. You know they could be a great project manager, but at the same time, you can't let them go off on a tangent, especially if they are a new project manager managing million-dollar projects without oversight or mentoring. The next important piece of this step is to measure and monitor them against those metrics regularly. If you say you are going to be keeping a close eye on their project budgets monthly, ensure that you measure them monthly. The best way to do it is to have them involved in this process.
Ask them to run a report once a month, share the report with you, and have a 15-minute call or meeting about the report in which you both review the projects. If you do this every month, you will see how they did every month, why some months were better or worse than others, and why some projects were better or worse than others. This way, you can have the conversations that you need to have. But if you tell them you're going to measure them against something and you don't, then you are not holding them accountable.
Step 3: Meet Regularly With Your Project Managers and Discuss the Good and the Bad
If you said that you were going to measure them on a monthly or quarterly basis, you must measure them and identify what are they doing wrong and try to correct it. Note, though, that people tend to perform better when they are also praised for what they are doing. That's a big takeaway that I learned from one of my favorite books of all time, "How to Win Friends & Influence People" by Dale Carnegie. When people are praised, they tend to be more motivated and excited. When people are criticized, it goes in the other direction.
I recommend having a quarterly or monthly meeting with your PMs and identifying what you think they could improve on as well as what they did well. Start the meeting by really praising them for everything that has happened well over the past quarter or month, then give them some recommendations for the areas that need improvement. End the meeting summarizing the positives so they leave on a good note.
The reviews must be done regularly — not every so often or when you feel like it, because that's not how you hold people accountable.
A Recap of the Three Steps:
Set clear expectations and let them know how those expectations will be measured.
Monitor the metrics regularly.
Meet with them to review their progress and discuss the good and bad things that they have exhibited in their project management efforts.
You must sustain this process because even if you follow all these steps, but you do not do it regularly, it won't be effective. For example, if you're trying to work out and you go to the gym whenever you want, or every so often, it's not the same as going three times a week.
How do you build consistency? I highly recommend having a really solid project management learning and development program and process within your company that could be anchored by a good project management manual. Manuals must be interactive these days, and having a series of 10 videos will be more beneficial than having many pages to read.
At EMI, we do custom PM training. We build programs for firms, and we deliver them. We get phone calls from people saying they have a good PM program but are too busy to deliver it, or their PM program is outdated and they are too busy to update it. Make sure you have a PM learning and development training program that is given regularly. Have at least two levels of a program, like a fundamentals program for soon-to-be and newer PMs on some of the basics like scope, schedule, and budget, and a more advanced program where you can get more into project finance and managing people and some of your specific concepts from your firm at a higher level.
More Details in This Episode…

Books Mentioned in This Episode:
How to Win Friends & Influence People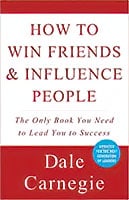 Sources/References:
EMI's People Leadership and Project Management Training
We would love to hear any questions you might have or stories you can share on how you hold your project managers accountable.
Please leave your comments, feedback, or questions in the section below.
To your success,
Anthony Fasano, P.E., LEED AP
Engineering Management Institute
Author of Engineer Your Own Success