News
Husband of Ashli Babbitt files complaint with D.C. police asking for name, statement from officer who fired shot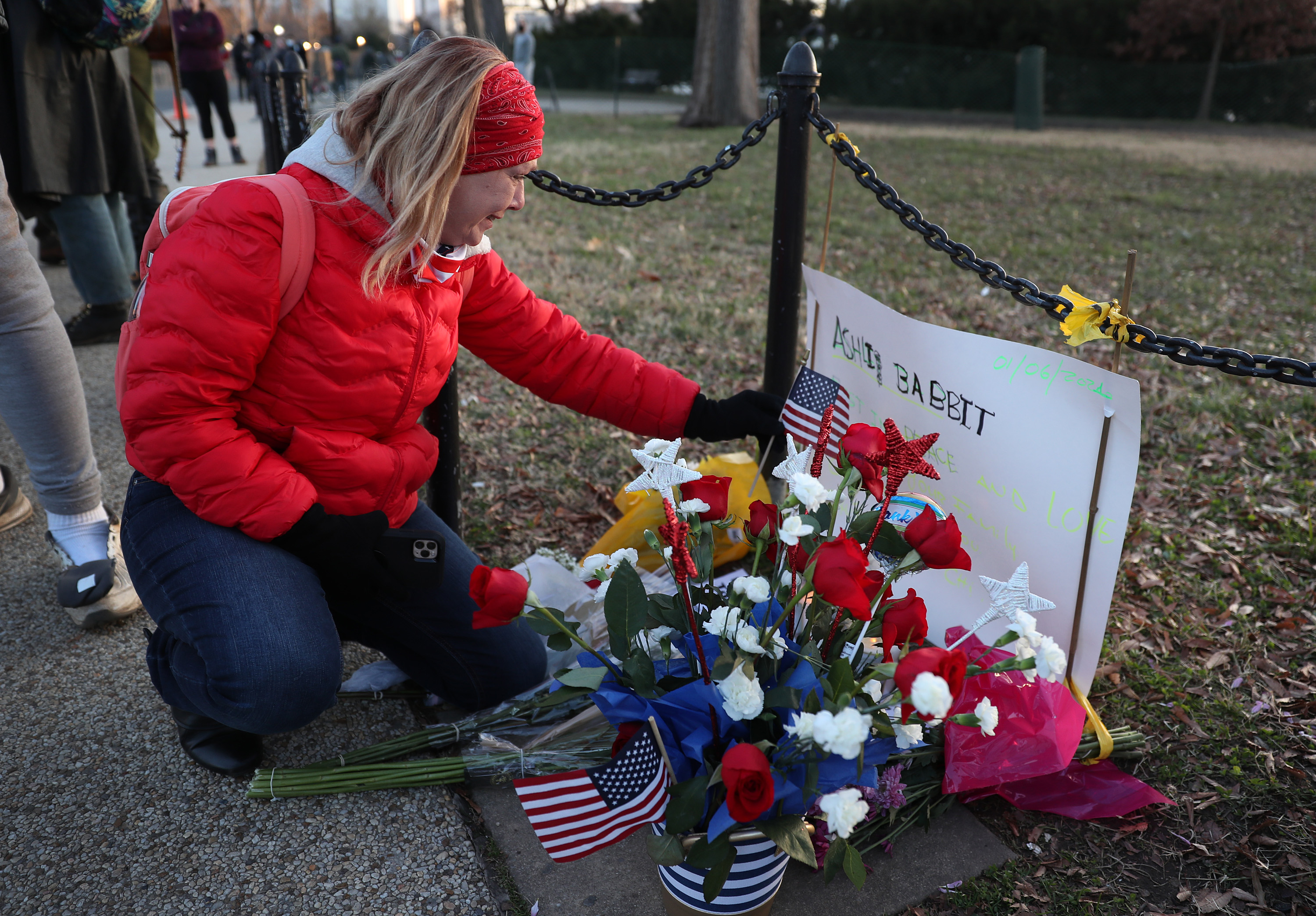 The husband of Capitol rioter Ashli Babbitt is suing for records on the police officer who fatally shot her during the January 6 insurrection.
Last week, a complaint filed in the Superior Court of the District of Columbia said the Metropolitan Police Department was not complying with a Freedom for Information Act (FOIA) request from Aaron Babbitt for information on the officer who shot his wife.
The complaint was filed by Terrell Roberts, an attorney representing the Babbitt family.
The husband is seeking documents that identify the officer, as well as any written or recorded statements made by him, including notes and summaries of what he said regarding the shooting and the reason he discharged his weapon.
The April 21 FOIA request also demanded video footage of the incident, witness statements, reports of the investigation, police radio communications between noon and 3:30 p.m. on the day of the riot and more, according to the complaint.
The lawsuit alleges that the department missed a May 12 deadline to either provide the materials to Aaron Babbitt or notify him that he wouldn't be provided access to the records.
Babbitt, a 35-year-old Air Force veteran from California, was one of five people who died during or shortly after the Capitol riot on January 6. She was shot as she and others tried to enter the Speaker's Lobby in the House of Representatives.
The District of Columbia's chief medical examiner, Dr. Francisco Diaz, ruled on April 7 that Babbitt's death was a homicide. She was struck by a bullet to her front left shoulder, Diaz said in a statement.
The unidentified U.S. Capitol Police officer has been cleared of criminal wrongdoing in Babbitt's death. Federal prosecutors determined it was reasonable for the officer to believe he was firing his weapon in self-defense or in the defense of members of Congress and their staff. They also determined there was insufficient evidence to prove Babbitt's civil rights were violated.
"Acknowledging the tragic loss of life and offering condolences to Ms. Babbitt's family, the U.S. Attorney's Office and U.S. Department of Justice have therefore closed the investigation into this matter," the Justice Department said April 14.
The department said that the Metropolitan Police Department's Internal Affairs Division, along with two civil rights offices within the U.S. Attorney's Office in D.C., "conducted a thorough investigation" into the shooting.
The Babbitt family is also planning to sue the U.S. Capitol Police, and the officer who shot her, for at least $10 million.
Newsweek reached out for comment to the family's attorney and the Metropolitan Police Department but didn't receive a response before publication.