Entertainment
I Live In New York City, Make $35k A Year, & Spent $355 On Self Care This Week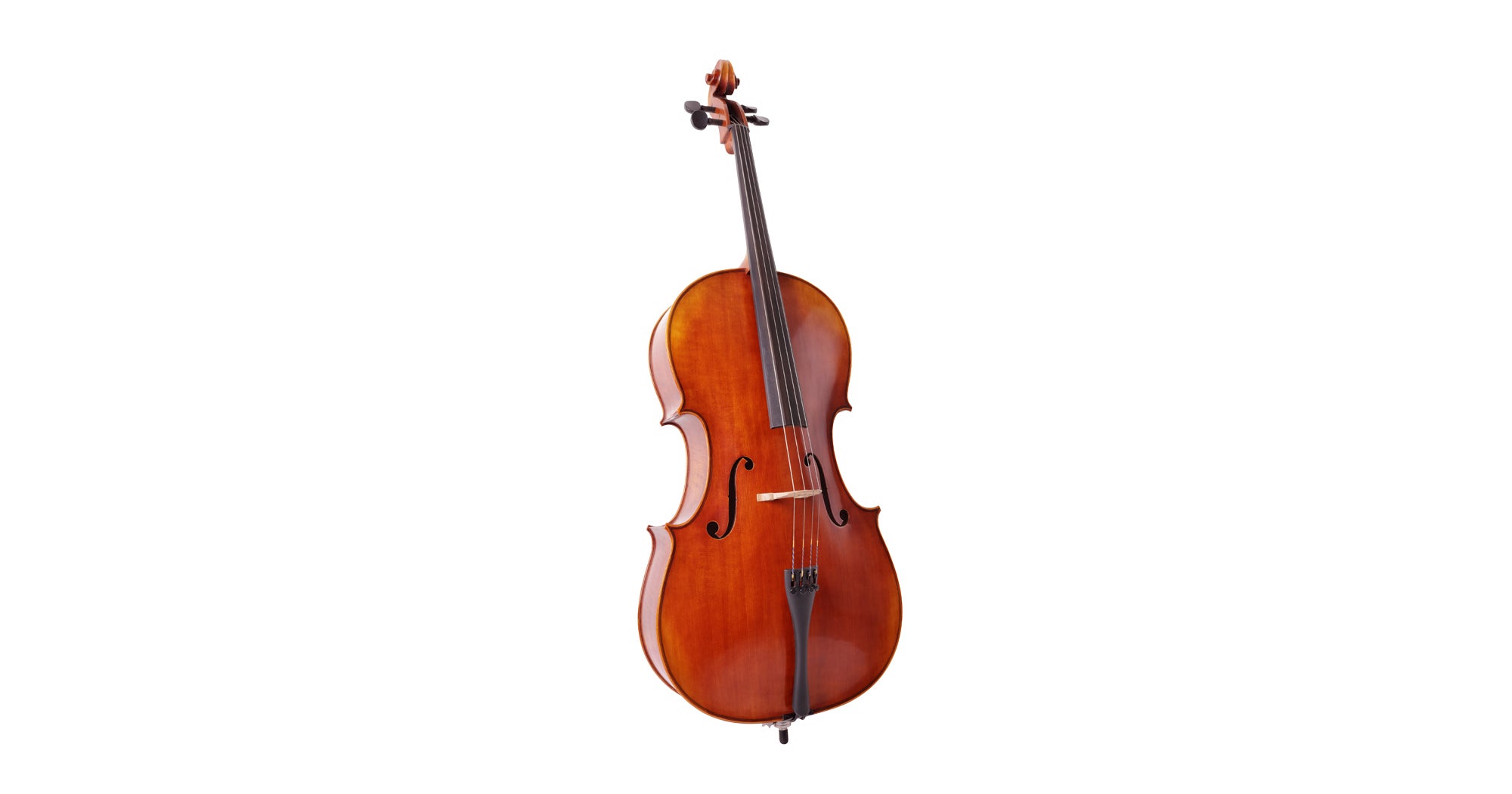 Welcome to Refinery29's Feel Good Diaries, where we chronicle the physical and mental wellness routines of women today, their costs, and whether or not these self-care rituals actually make you feel good.
Have your own Feel Good Diary to submit? You can do so here!
Today: a woman spends her week prioritizing wellness in numerous ways, including heading to a workout class, getting a facial, and picking up cello lessons.
Age: 26
Location: New York, NY
Occupation: Assistant
Salary: $35,000/year
Editor's Note: This diary was written in June 2022.
Day One
8 a.m. — I try to start as many mornings as possible off with some kind of physical activity. I live near two great running spots and since it's free, that's usually my go-to. I ran the Brooklyn half-marathon in April, so my training was a little more regulated, but these days I allow myself to wake up and decide what my body needs for that day. Oftentimes it's somewhere between one to two miles with a little longer distance on weekends. Starting my workday off with a run sets me up for success, especially since it mimics a commute I used to do when I wasn't working from home. Today is a holiday, so it's nice to get outside and do an easy run without time constraints.
9:45 a.m. — I used to laugh a little at all the ladies on TikTok ice rolling their faces. To me, it looks like people trying to combat headaches or one of those wellness tricks that you see pushing you to lose face weight or destroy wrinkles or any of the other "problems" marketed towards young women. However, I will bite my tongue when I am wrong. I am an ice rolling convert, I love the way it helps my skincare absorb deeper and just the general reset it does. I am a naturally anxious person and so this really helps ground me and relaxes my body. I bought mine off Amazon and I use it every day, twice a day.
10 p.m. — I try to read a chapter or two of a book before bed every night instead of being on my phone. I have a few books from the library at the moment which is my number one recommendation to everyone everywhere: use your local library! Right now, I'm reading Cloud Cuckoo Land. Reading before bed helps me sleep a lot better and gives me a lot more energy in the morning.
Daily Total: $0
Day Two
9 a.m. — My sister lets me use her Peloton account — she has the bike at her place, but I'm still able to access a lot of classes on the app which has been a game changer for my home workouts. I've been very into making sure I do some strength training on top of running, so I order a pair of five pound weights from Amazon. Being able to do a quick 20 minute workout in my apartment and feel like I got a good sweat has been great for my mood and overall fitness goals. Sometimes half the battle is getting outside the door and by removing that obstacle I find I make less excuses to do something for my body. $19.04
10 a.m. — Every once in a while I treat myself to a green smoothie from Juice Generation. My recent favorite has been the Supa Dupa Greens since I have been quite lazy with getting a good helping of vegetables in my daily diet. It could be a placebo effect, but I do always feel good when I supplement my coffee with a morning smoothie. $12
9 p.m. — I was very kindly gifted a manifestation journal recently. While I initially rolled my eyes, I do feel like there is a lot to gain from writing down the things you want, the things you admire, and the things that might be blocking you. I am not entirely sure about manifestation, but I have been enjoying sitting down and checking in with myself and the place I am at in my life.
Daily Total: $31.04
Day Three
9:30 a.m. — I work for two women on the West Coast and so I don't get my day going until 10 a.m. ET. Every once in a while I allow myself to sleep as long as I need to. I often wake up before my alarm, but it's nice to know that I can take an hour or two to let my body get what it needs. So much of my wellness journey has been realizing that rest is not lazy, but necessary to stay healthy.
1 p.m. — In addition to sleeping in, I also make myself take a couple walks during the week when the weather is nice. Sometimes I listen to a podcast (my favorites recently have been Flightless Bird, Films to be Buried With, and The High Low), sometimes I listen to music, and sometimes I just walk a few blocks unplugged. It's nice to get away from my desk and apartment since I do work 100% remotely and can get into a mood if I spend too long in one space.
8 p.m. — I have been trying to cut back on drinking ever since I read an article that showed some really staggering stats about how much young women have been drinking during the pandemic and in general times of unrest. Through Instagram (of course) I discovered Boisson, a nonalcoholic "liquor" store of sorts. I head to the store and purchase a bottle of nonalcoholic Pinot Noir and a pack of Kin beverages. The Kin drinks have been my favorite, calming me down without all of the nasty after effects and anxiety that come with drinking. $45
Daily total: $45
Day Four
9 a.m. — I've gotten more into stretching after the half-marathon. About three miles into the 13.1, I pulled something in my hip which I had been neglecting to strengthen and stretch to the degree I needed to. I like to do a big stretch in the morning and sometimes use the guided flows on the Peloton app. There are a couple great ones that you can do during the work day, and I have noticed my posture has gotten a lot better and I am able to sit still for longer at my desk.
2 p.m. — I have seen people online preaching the joys of the mid-day shower and I am a convert. I am a firm believer that no attitude can't be fixed with a five to ten minute shower to reset and refresh. It's a quick fix and not something I do all the time.
10 p.m. — At the ripe age of 25 I decided that I wanted to learn how to play the cello. It was important for me to have an excuse to leave my house once a week, have a goal to work towards, and do something creative and fun as an outlet. Hobbies as adults are so important and something I think about a lot. There was an amazing post from Grace Atwood on her blog The Stripe about trying new things as an adult and the comments were so validating and uplifting. Once a week I take a cello across town on two subways to work with my instructor in person. The lessons are $40 and I pay $50 a month to rent a cello. It has been difficult but rewarding, and I definitely recommend taking a small and safe risk to anyone who feels like they are in a rut. $40
Daily Total: $40
Day Five
8 a.m. — On Fridays, I treat myself to a coffee after my run. There is a great bakery near me that makes a really delicious latte. The rule is I have to order a coffee I'm not able to make at home. I have a Keurig and a kettle, but there is something so good about an iced coffee after moving your body. It's a little treat that I look forward to at the end of every week and helps me budget so I am not constantly spending the money every day. $5.50
6 p.m. — There are some days where my roommate and I wrap up work around the same time and are able to sit down and debrief over dinner. It's very nice to have some company at the end of the day, especially since my job can feel so disconnected.
9 p.m. — I have recently discovered Wool and the Gang, a website that makes knitting very accessible to beginners. You can purchase a specific kit with instructions, all the wool, and materials needed to make the item, and a tag, which I did for $95. I first knit a sweater but now am working on a summer tank that I bought during one of their sales. Having a hobby where I can use my hands has been so great for me mentally and it feels so rad to wear something I created myself. It also has been very great at getting me to slow down and process my day away from screens. $95
Daily Total: $105.50
Day Six
10:20 a.m. — I have a Glowbar membership which gets me one facial a month for $55 before tip. I have dealt with cystic acne and scarring since I was 14, and going to an aesthetician once a month has helped me keep my skin in check. I like to do early appointments so I have a reason to get up and start my morning with spa-like energy. $66
11 a.m. — I'm really grateful to have a group of friends who love to take walks or just hang out in the park when the weather is nice. I feel really re-energized after getting outside and hanging out with such amazing women who uplift and support me. After my breakup, these friends were my life unit — they really made time for me and carved out some space to help me process. It's really great to see how far we've come and to see how many exciting things we're doing. I try to make it a priority to do an outside hang or walk with a friend once a week.
10 p.m. — When I was little (and I am sure we all felt this way) I fought my bedtime. Now? I relish any moment where I can get an early night's sleep. So much of the time I feel like I go, go, go and I feel so much better when I can recharge on sleep (a big theme for me).
Daily Total: $66
Day Seven
9 a.m. — Group exercise used to terrify me, but recently I have hyped myself up to go to SoulCycle and have loved it. It's so nice to get out and have others around me motivating me to keep going and do my best. Not only that, but it's an insane sweat. I tend to prefer going to classes at less popular times so I can have a bit of space and not feel too much of the energy, but it is a nice way to feel a sense of community during the week. $34
11 a.m. — Every Sunday, I do a reset of my apartment. I clean out the fridge, I deep clean every room, and I utilize the dream that is my in-unit laundry. I ran out to buy a new bottle of Windex. Starting the week off in a fresh apartment is crucial to setting myself up for the week. I definitely notice a huge difference in my mood if my space isn't clean. $2.72
7 p.m. — Every Sunday night I order dinner so I don't have to cook. I love cooking and I find it so therapeutic and calming, but sometimes after a day of cleaning all I want to do is call my mom and eat food I didn't make. This week I went with my usual sushi order which came with free dumplings. I use Postmates to order from this restaurant, and there's a reward system so after a certain amount of orders you get a free reward (I believe the options are dumplings, edamame, and California roll). $30
Daily Total: $66.72
Weekly Total: $354.26
Reflection: My wellness routine has become increasingly important the older I get. I have a deeper respect for my body and who I am and I feel like I need to treat myself with respect. That can be anything from what I eat to the people I surround myself with. I don't beat myself up if I slip up or if I miss a workout etc. But I do stay conscious of how I take care of myself.
Like what you see? How about some more R29 goodness, right here?