News
Ilhan Omar accuses fellow Democrats of joining GOP in using Islamophobic hate against her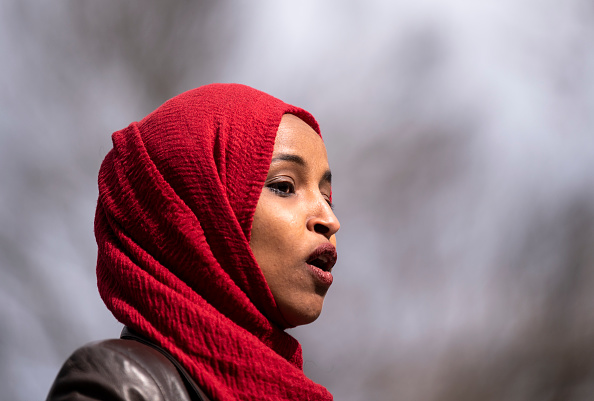 Representative Ilhan Omar is firing back at Democratic colleagues who condemned her recent comments comparing the U.S. to Hamas militants, accusing them of joining Republicans in using Islamophobic hate against her.
"As usual, the far right is ginning up hate against Rep. Omar for a technical question about an ongoing investigation. This has already led to an increase in death threats against her and our staff," Jeremy Slevin, a spokesperson for Omar's office said in a Thursday statement.
"And now some of her own Democratic colleagues are ginning up the same Islamophobic hate against her, accusing her of giving 'cover to terrorist groups' simply for exercising oversight over a criminal investigation," he added.
Slevin also defended Omar's previous remarks, saying it is the congresswoman's job to "ask questions of the Administration and work to make sure the public understands our government shouldn't deny any person from seeking justice."
This is a developing story and will be updated as more information becomes available