News
Iranian oppositionists accuse regime of shooting at protesters from mosque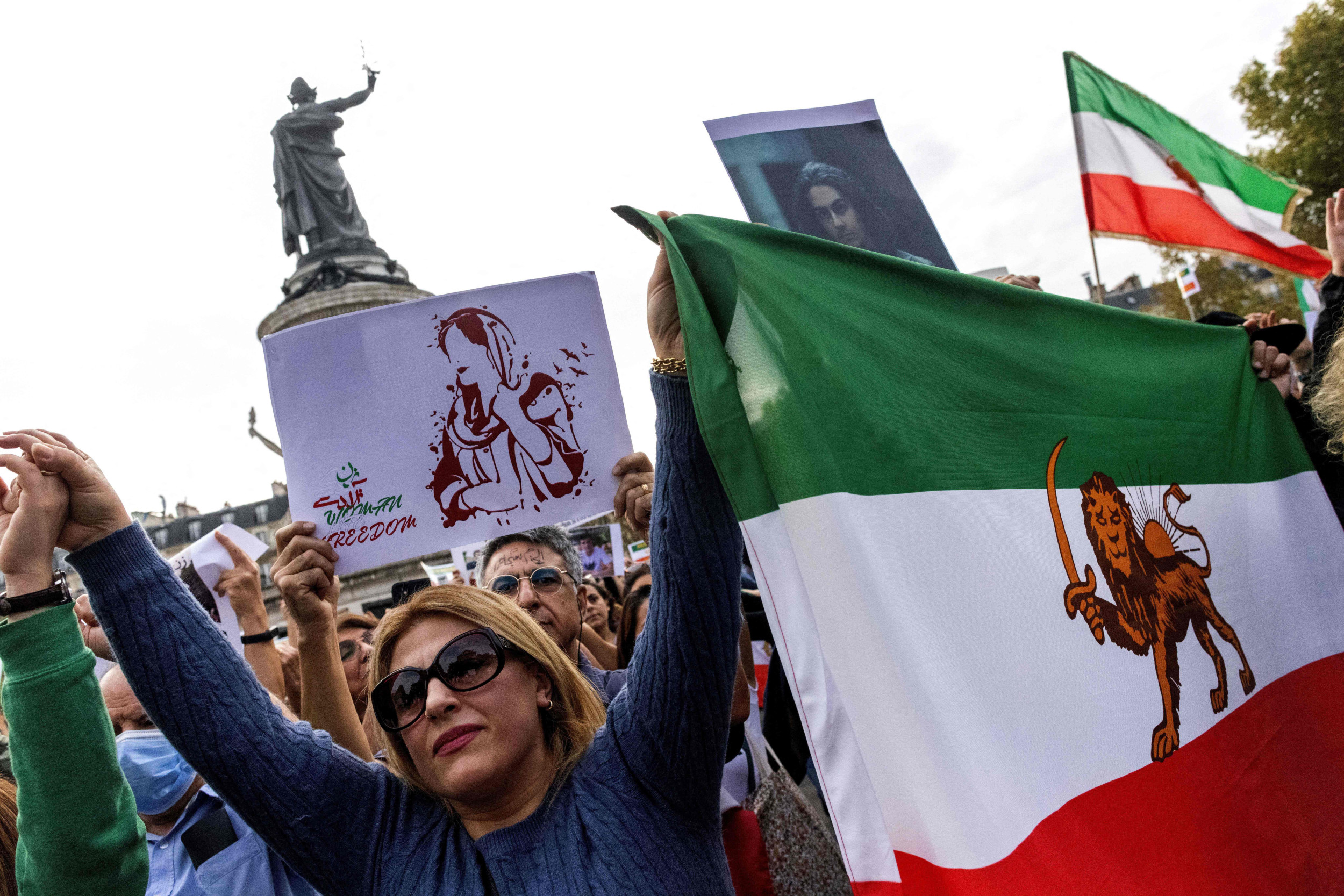 An Iranian opposition organization accused the country's regime of opening fire on protesters from a mosque in Marvdasht on Tuesday.
The People's Mojahedin Organization of Iran (PMOI) shared a brief video on Twitter, originally posted by another account with the handle @Iranworkers, showing demonstrators and bystanders who had gathered outside the mosque where Iranian security forces were purportedly stationed inside. The PMOI describes itself as "the largest and longest-standing Iranian opposition group with a five-decade history of struggling for freedom and democracy in Iran."
Any gunfire was not fully discernible in the few seconds of footage and none of the protesters appear to be struck with bullets. However, one bang is heard at the beginning of the video that causes some members of the crowd to recoil. Additionally, a couple of the demonstrators are seen throwing items toward the mosque in the brief clip.
Iran has been experiencing unprecedented protests ever since the death in September of Mahsa Amini, a 22-year-old Kurdish woman who was arrested by the country's "morality police" for purportedly wearing an "improper" form of hijab in the Iranian capital of Tehran. The severe beatings she allegedly suffered while in custody are believed to have led to her death, though Iranian authorities have denied this accusation.
Iranian women in particular have been at the forefront of the protests, including some who have made public displays of removing their hijabs. Meanwhile, the Iranian regime's forces have fiercely cracked down on the demonstrations with live ammunition, tear gas and sound bombs, the Associated Press reported.
In mid-October, the Human Rights Activists News Agency (HRANA) said that at least 233 protesters had been killed since the mass demonstrations began.
Iranian authorities are also cracking down on protesters who have been detained by hitting them with legal charges, some of which can lead to executions. Last week, 227 members of the Iranian parliament signed a letter calling for the accused protesters to face harsh punishments that "would serve as a good lesson in the shortest possible time."
An unnamed protester reportedly received the first known death sentence in connection to the demonstrations on November 13. And the nongovernmental organization Iran Human Rights has warned that Iranian authorities may be planning to carry out "hasty executions" of alleged protesters who are currently detained.
But the possibility of harsh punishments has yet to deter those who remain protesting on the streets.
Newsweek reached out to Iran's Foreign Ministry and the People's Mojahedin Organization of Iran for comment.