News
Jim Cramer calls for "billionaire surtax" but says language of Warren's wealth tax is "too severe"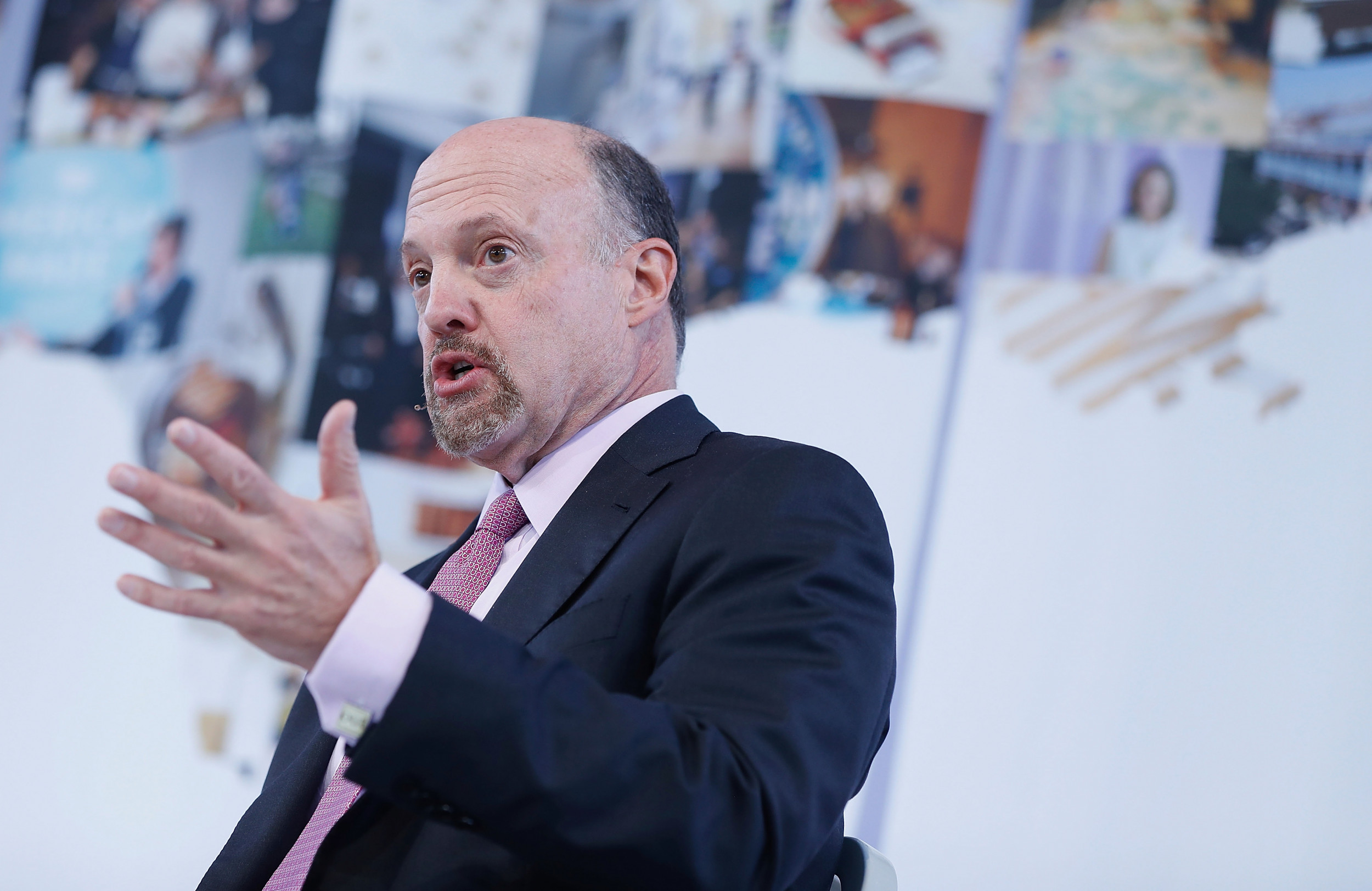 Jim Cramer suggested the United States should introduce a "billionaire surtax" after a recent ProPublica report exposed IRS returns of the mega-rich, revealing the news that many of the nation's top wealthiest people are paying little or nothing in taxes each year.
Cramer, the host of CNBC's Mad Money, sent off an early morning tweet saying "Why can't we just create a billionaire surtax? enough already." He then appeared on Friday's Squawk on the Street where host Andrew Ross Sorkin asked him to elaborate on what he called his "provocative" position.
Cramer replied that he did not expect his position to be controversial, reminding Sorkin that Abraham Lincoln was the first president to support the idea of graduated taxation. "Why not put a surtax on billionaires?" he asked. "I think that Lincoln would be aghast that these people are paying nothing."
Cramer explained that there are very few billionaires, and he thinks it's crucial to come up with a way to handle effectively taxing "this small group."
"Okay you're a billionaire, we're going to charge you a two percent charge, and we're going to come up with a formula, which we can do, that involves all the stock lending that you do," Cramer continued.
Likely latching onto the "two percent" taxation figure Cramer quoted, Sorkin interrupted to ask if this was an "Elizabeth Warren-style wealth tax".
Massachusetts Senator Elizabeth Warren introduced the Ultra-Millionaire Tax Act earlier this year—legislation that would impose a two percent tax to the net worth of Americans worth over $50 million and a three percent tax to those with a net worth over $1 billion.
A net worth tax would include the value of stocks, real estate, other assets—basically anything one owns minus the number of their debts. This would effectively deal with the way many multi-millionaires and billionaires avoid taxation, since most of their wealth doesn't come via the normal methods that show up on an income tax statement.
Cramer said he did not directly support Warren's wealth tax, saying later on in the interview that he thinks Warren "talks about it in a way that I think is a little bit too severe."
But Cramer does lament "the elite group" of the richest people who "…obviously are able to avoid paying income tax. Not evade. But avoid. And I know avoid is legal and the government says you can do everything you can to avoid. I think that has to be changed."
"This society has to start addressing this inequality," Cramer also said Friday.
After appearing on Squawk on the Street, Cramer wrote a series of tweets further clarifying his position. "'Avoid' is legal. Evade isn't. But I am now questioning that distinction…." he wrote on Friday.
Newsweek reached out to Cramer for comment.