News
Jim Jordan launches new Hunter Biden inquiry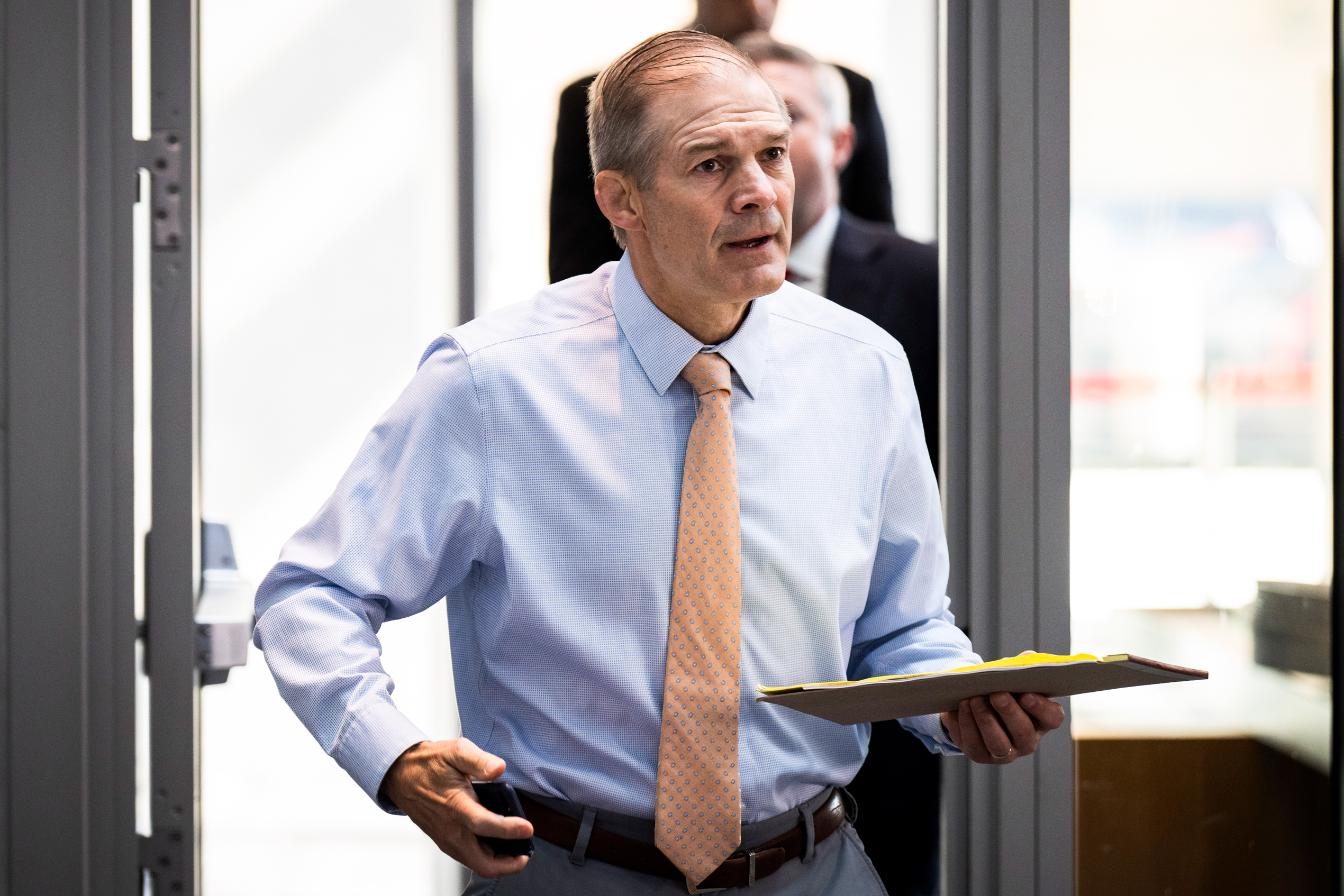 House Judiciary Committee chairman Jim Jordan is launching a new investigation into the Biden family after a collapsed plea deal between the Department of Justice and President Joe Biden's son, Hunter, raised new questions about the department's ability to be impartial toward the family amid an ongoing inquiry into his business dealings abroad.
In a Monday letter to Attorney General Merrick Garland, the Ohio Republican wrote his committee would be launching an inquiry into the steps it took in crafting a deal to allow the younger Biden to dodge jail time after his indictment on several charges, including failure to pay federal income tax and illegal possession of a weapon.
Under the terms of the agreement, Biden reportedly agreed to plead guilty to a pair of misdemeanor charges connected to his failure to pay his federal taxes in 2017 and 2018, allowing him to avoid charges for the felony weapons charge.
However, the so-called "sweetheart deal"—which attracted heavy scorn from conservatives—fell apart under scrutiny from U.S. District Judge Maryellen Noreika in a Delaware courtroom last week, with the Trump-appointed judge saying at the time she was unwilling to accept a plea agreement she described as "not standard" and "different from what I normally see" during remarks in the courtroom.
Noreika was particularly hung up around additional language in a pre-trial agreement that could potentially have barred the department from prosecuting the younger Biden for any other federal crimes connected to the original charges—a provision that prompted her to tear the deal apart.
"I asked if there is any precedent for this, I was told no," she said in court transcripts. "I was asked if there is any authority for this, I was told no."
The House Judiciary Committee, in a six-page letter discussing the agreement, now wants to know exactly how that deal was struck—and whether the so-called unusual agreement suggested favorable treatment by the Biden White House.
"Taken individually, each of the provisions discussed above raises serious concerns about how the Department has handled this matter," Jordan, along with fellow committee members James Comer and Jason Smith, wrote in their letter. "But when considered together, the provisions appear to be even more troubling."
Newsweek has reached out to the White House press office as well as the office of House Oversight Committee ranking member Jamie Raskin via email for comment.
The new inquiry comes amid a standing investigation by House Oversight and the House Judiciary Committees into an alleged influence peddling scheme by the Biden family involving several foreign entities, including the Ukrainian energy company Burisma.
While investigating Republicans have so far failed to produce concrete evidence any such influence peddling scheme ever occurred, Comer and others have continually scrutinized a number of limited liability corporations formed by members of the Biden family during his time as Vice President under then-president Barack Obama, and have sought testimony from former board members like Devon Archer, who was scheduled to testify before Comer's committee Monday.
While Comer claimed in a statement Monday that Archer's testimony proved Biden lied when he said he had no knowledge about his son's business dealings, House Democrats were unconvinced by what they learned—particularly given revelations during the hearing that the president's only direct actions involving Burisma were advocating for the removal of an inspector general that was reportedly favorable to Burisma's activities abroad.
"The only evidence we have right now of any official action by President Biden in connection to Hunter Biden's business interests is bad for Hunter Biden's business interests," New York Democratic Representative Dan Goldman told reporters Monday.
The White House, meanwhile, has definitively ruled out any possibility Hunter Biden will receive a pardon from his father if convicted.
"No," White House Press Secretary Karine Jean Pierre said of the potential for a pardon after his plea deal fell apart last week.