News
John Stockton's anti-vaccine views are breaking NBA fans' hearts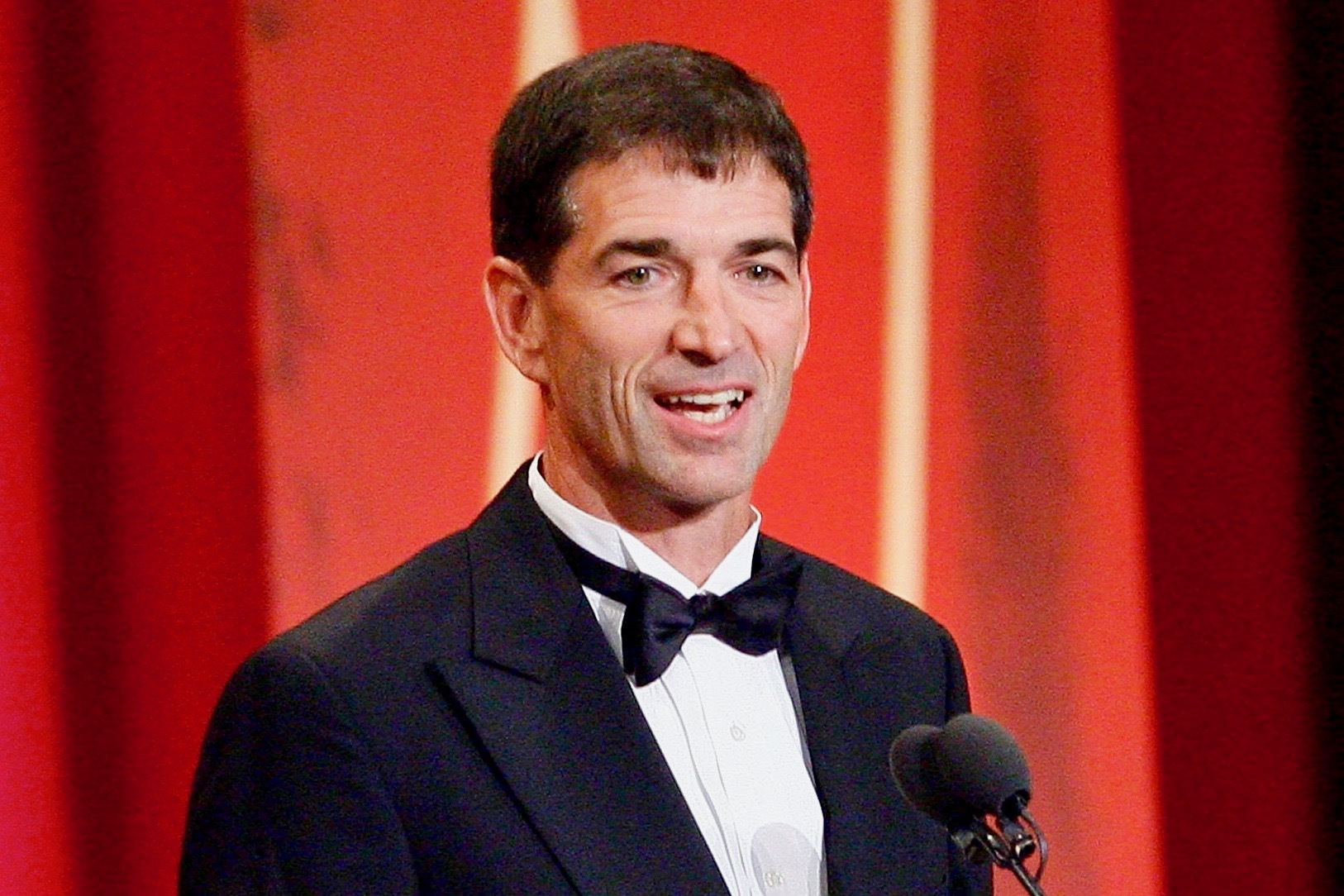 Retired NBA player John Stockton has left fans devastated after appearing in an anti-vaccine documentary.
The former Utah Jazz point guard is in the film, which claims to expose the "truth, lies and misconceptions" of the coronavirus and its subsequent jab.
Stockton featured in the program alongside a slate of "leading experts" after saying that he's done his research on the topic.
In a clip from the documentary, he is heard saying: "This isn't a virus cheating us of this opportunities, it's the guys making decisions saying 'no, no, we're too scared, we're going to shut everything down, sit in your house and be careful.'"
"My kids and my grandkids hearing these things and accepting them as truth, when I know by my significant amount of research that it isn't and it's very frustrating."
In another quote, Stockton is seen questioning if we are missing out on the next Steph Curry because of the coronavirus pandemic.
As the clip circulated on social media, fans were left heartbroken at the basketball legend's stance on the pandemic, which has killed more than 600,000 people in the U.S. alone.
In a tweet that was like hundred of times, @atrupar wrote: "Oh no. Why are you ruining my childhood like this."
@kalamityjack added: "I took this personally."
"Oh no not Stockton….," @AMPWMinnocent said.
Whilst @amazin8920 added that they "didn't need to know about this."
"Shocking to see the second greatest basketball player of all time say something like this… maybe i need to re-evaluate some things," @nick_mcco posted.
@oringordon tweeted: "The disappointment of finding out that someone you admire is a nutcase."
Responding to their tweet, @HeadAsploding wrote: "Same here. Stockton was my favorite player growing up. I still admire him for his competitiveness on the court and his work ethic. Sometimes you just have to realize that there but for the grace of God go I. I feel for his family who must be in pain dealing with his quackery."
@ChadHenneman said: "Awww f***… never met your heros huh?"
The CDC reports that there have been over 33 million total coronavirus cases, with an average of 24.7 cases for every 100,000 people over the last seven days.
On May 4, U.S president Joe Biden set a target of vaccinating 70 percent of adults in America by July 4.
Currently, an average of 1.18 million doses of the coronavirus vaccine are being administered per day.
Newsweek, in partnership with NewsGuard, is dedicated to providing accurate and verifiable vaccine and health information. With NewsGuard's HealthGuard browser extension, users can verify if a website is a trustworthy source of health information. Visit the Newsweek VaxFacts website to learn more and to download the HealthGuard browser extension.