Life Style
Jordan's FBI "whistleblower" may have lied under oath about funding from Trump ally: report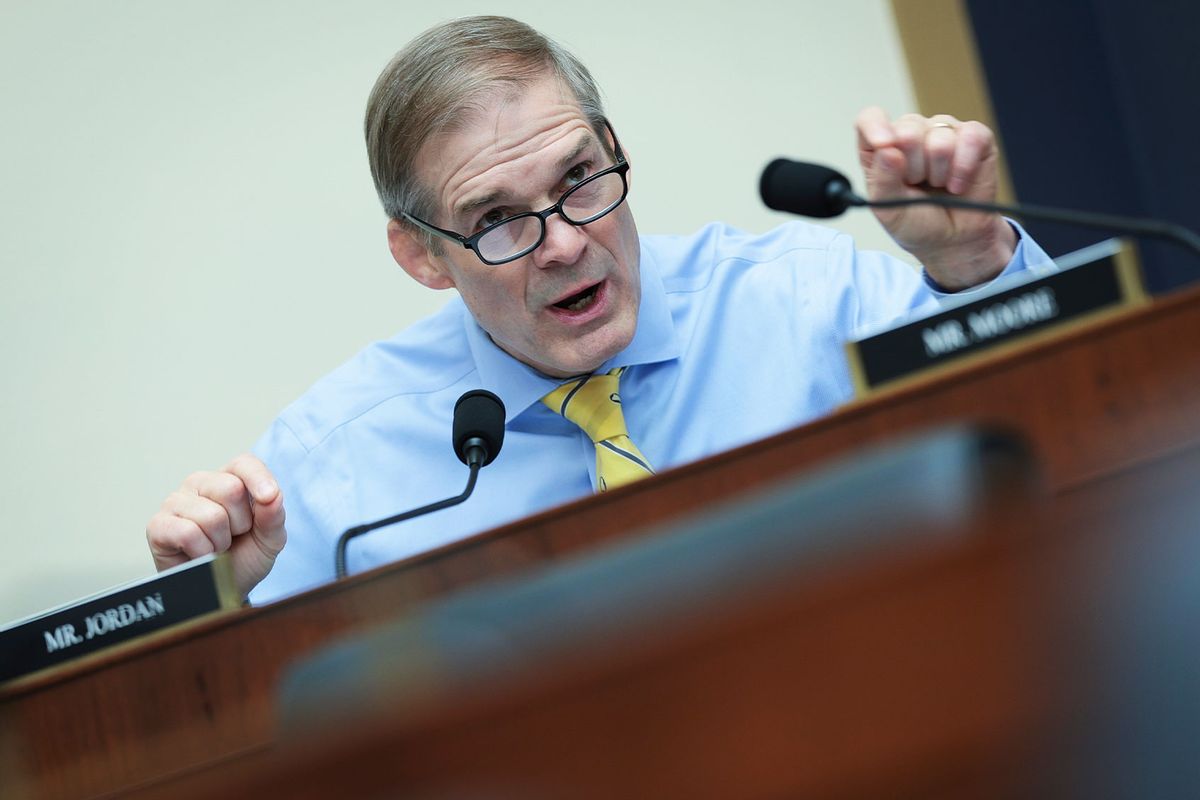 One of House Judiciary Chairman Jim Jordan's, R-Ohio, so-called FBI "whistleblowers" is facing questions about whether he lied under oath about receiving financial support from longtime Trump ally Kash Patel, according to The Guardian. 
Former FBI agent Garrett O'Boyle testified last week in Jordan's investigation into what Republicans have called the "weaponization" of agencies like the FBI against conservatives. Rep. Dan Goldman, D-N.Y., asked O'Boyle during the hearing whether Patel was helping to fund his legal defense.
"Not that I'm aware of," O'Boyle replied.
However, during a February interview with the House of Representatives weaponization subcommittee, O'Boyle stated that his legal fees were being paid for by Fight With Kash, or the Kash Foundation, a nonprofit organization helmed by Patel, according to The Guardian.
Additionally, a Democratic staff report published in March indicated that Patel had appointed former Trump attorney Jesse Binnall to be O'Boyle's counsel. The Guardian reported that Binnall is on the board of directors for the Kash Foundation.
Jordan, a staunch Trump ally, dismissed the scrutiny surrounding O'Boyle.
"Yet again the Democrats distorted the facts in their report on our brave FBI whistleblowers. Jesse Binnall is representing Mr. O'Boyle pro bono," a Jordan spokesperson told The Guardian.
But Goldman said the contradiction raises a serious issue.
"Mr. O'Boyle's answers in the subcommittee hearing on Thursday appear to contradict his previous testimony in the transcribed interview with subcommittee staff," Goldman told The Guardian. "In order to ensure witnesses are truthful when they come before the subcommittee, Chairman Jordan must determine whether or not Mr. O'Boyle lied under oath on Thursday."
---
Want a daily wrap-up of all the news and commentary Salon has to offer? Subscribe to our morning newsletter, Crash Course.
---
O'Boyle was among a group of former FBI employees who accused the organization of politicization after the FBI revoked security clearances from two members for having participated in the Capitol riots or advancing fraudulent claims about the event.
Among the other witnesses at the hearing were members of far-right groups, as well as anti-vaxxers and individuals who rejected the results of the 2020 presidential election, per watchdog The Congressional Integrity Project.
"Mr. O'Boyle's testimony in this week's hearing should be investigated immediately by Chairman Jordan's subcommittee," Kyle Herrig, executive director of The Congressional Integrity Project, Kyle Herring, told The Guardian. "The fact that O'Boyle's own lawyer has such deep ties to Kash Patel, a January 6 co-conspirator and close ally of Donald Trump, is already enough to call any of his testimony into question."
Read more
about Jim Jordan