News
Judge Engoron explains dollar amount behind Trump's gag order fine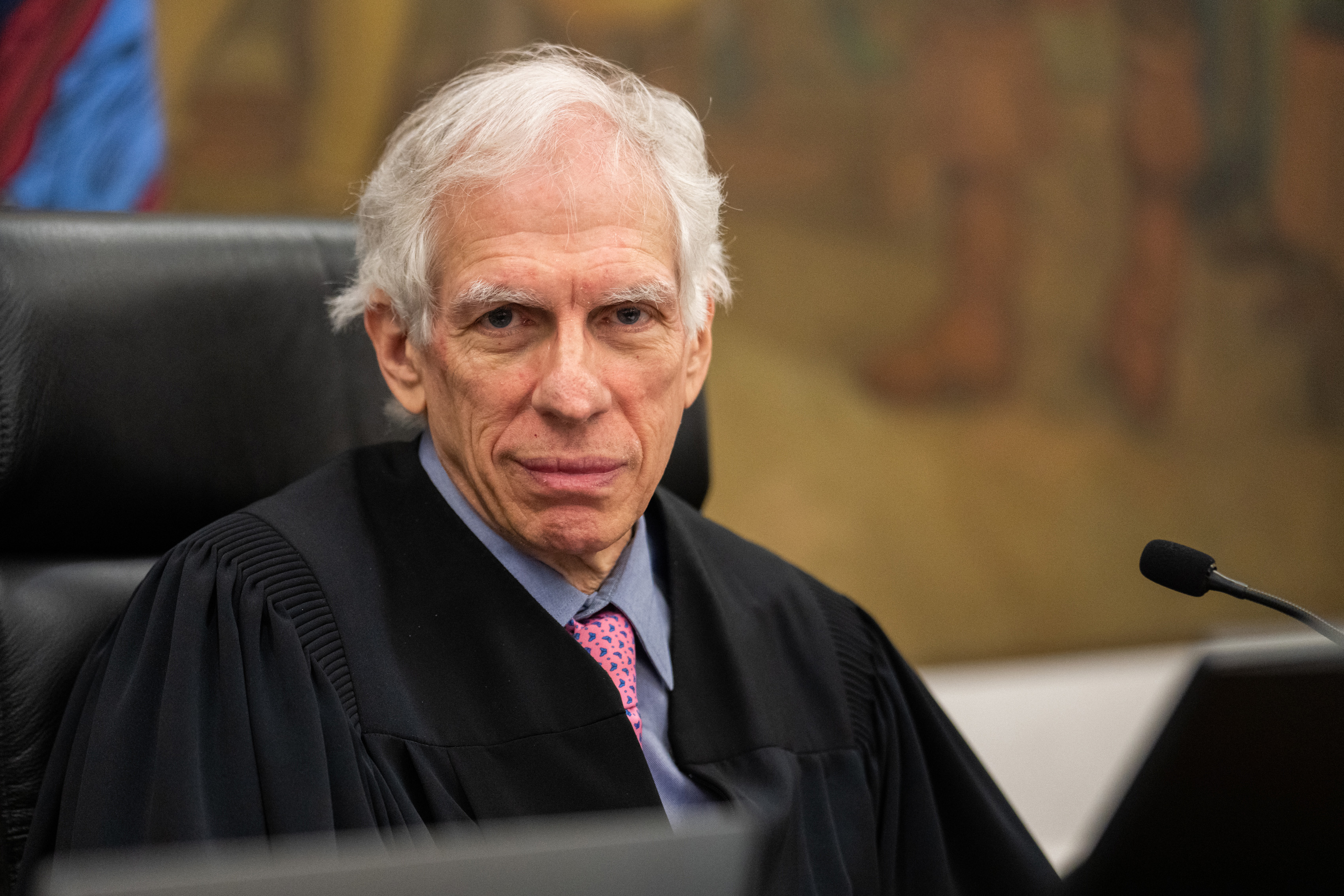 Former President Donald Trump was hit with a $5,000 fine Friday after New York Judge Arthur Engoron found him in violation of a gag order enacted in the former president's business fraud case.
Trump is facing a $250 million lawsuit brought by New York Attorney General Letitia James, who alleges that the former president, his sons and other parties associated with The Trump Organization misstated the value of business assets for financial gain. Engoron, who is overseeing the case, issued a limited gag order on the former president early in the trial after Trump posted an attack to Truth Social about a court staff member.
The social media post in question, which was directed at attorney Allison Greenfield, was deleted within 10 minutes of publication, and Trump has remained within the gag order's boundaries when posting online since. But according to a filing Friday, Engoron was alerted that a copy of the post was also shared to Trump's campaign website, "DonaldJ.Trump.com," and was not deleted until Thursday night—17 days after the gag order was imposed.
"I understand it was removed late last night, but only in response to an email from this Court," Engoron wrote in Friday's motion.
According to a report from The Daily Beast, both Trump's defense team and prosecutors were made aware that the post regarding Greenfield was still online after the left-leaning website MeidasTouch published an article about it Thursday. While in court Friday morning, defense attorney Christopher Kise apologized on Trump's behalf and insisted that the violation was unintentional.
"Today, in open Court, counsel for Donald Trump stated that the violation of the gag order was inadvertent and was an 'unfortunate part of the process that is built into the campaign structure,'" Engoron wrote in his motion. "Giving defendant the benefit of the doubt, he still violated the gag order."
Engoron told the former president and his attorneys in court Friday that he wanted to "make clear that Mr. Trump is responsible for the large machine, even if it is a large machine," reported CNBC. However, in his written motion, the judge said that a fine of $5,000—a small financial burden for Trump—was reasonable given that it was a "first time violation."
"Make no mistake," Engoron added, "Future violations, whether intentional or unintentional will subject the violator to far more severe sanctions, which may include, but are not limited to, steeper financial penalties, holding Donald Trump in contempt of court, and possibly imprisoning him pursuant to New York Judiciary Law."
Newsweek emailed Trump's campaign team for comment Friday.
Trump was already found liable for fraud in James' lawsuit, although an appeals court has halted Engoron's sentencing until the rest of the case plays out in trial. The former president maintains his innocence.
Trump's social media posts have sparked issues in his other legal woes, including his federal election subversion case in Washington, D.C., court, where Judge Tanya Chutkan has issued a gag order preventing any parties in the case from menacing the court staff, the office of Special Counsel Jack Smith, or potential witnesses and their testimony.
The former president has vowed to appeal the order, although legal experts said the effort was folly.
Uncommon Knowledge
Newsweek is committed to challenging conventional wisdom and finding connections in the search for common ground.
Newsweek is committed to challenging conventional wisdom and finding connections in the search for common ground.