News
"Kim Kardashian and I are fighting to release an incarcerated man"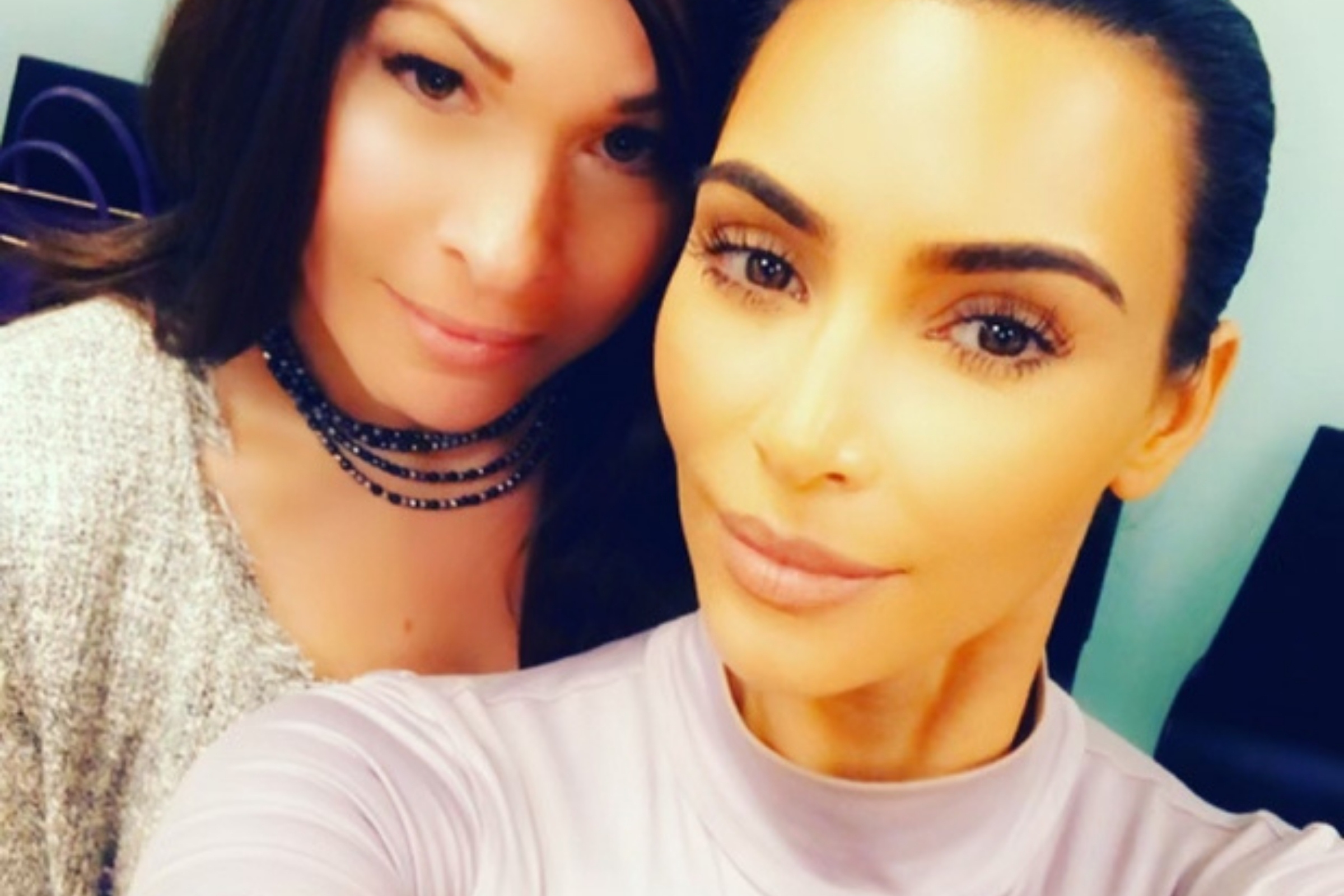 On a Friday night in August 2018, my phone rang, revealing a blocked number on my screen. The caller worked for Kim Kardashian. Thinking it might be a prank, I then recalled that a friend had met Kim on the set of Family Feud a few weeks earlier and told her about a project I was working on with a man that I believed had been wrongfully convicted.
Days later, Kim and I met in her living room.
Meeting Kim Kardashian and being inspired by Serial
Kim was authentic, engaged and truly outraged by the story I pitched her: the true account of Kevin Keith, who, almost 30 years ago in 1994, was accused and convicted of a triple homicide that took place in Bucyrus, Ohio. Crimes he denies committing.
She was equally taken with the story of Charles Keith, Kevin's older brother, who has never given up on his sibling. I could tell she related to that sibling bond and would do the same for her family. Within hours, Kim and I became collaborators.
Kim and I were both obsessed with the viral Serial podcast that covered the Adnan Syed case. In 1999, Syed was convicted of the murder of his ex-girlfriend, Hae Min Lee. Then, a journalist and lawyer began to investigate the case and Syed's claims of innocence and in 2014, the podcast Serial launched. With thousands of people posting and talking about that case, we imagined we could do the same thing for Kevin. Like Syed's case, there was no physical evidence linking Kevin to the crime.
A true crime background
My background is in unscripted television with a specialty in true crime storytelling, depicting intriguing stories about the human condition and what would make a person kill someone else. I am equally obsessed with cop stories. My dad was a cop in New York in the '70s, who often worked the night shifts, and my mom always feared that he would not come home. So, police officers will always be my heroes, and it frustrates me when the actions of bad cops taint the view of the good ones.
As a true crime producer, I was used to telling stories about those brave men and women of law enforcement who were called to investigate some of the most terrible crimes and bring killers to justice. My shows were visual love letters to the police but typically showed a simplified version of the criminal justice system.
By the time I first heard about the Kevin Keith case, his brother Charles along with a team of lawyers, had been fighting to prove his brother's innocence for over 20 years, convinced that Kevin was framed for murder.
Investigating Kevin Keith's case
In March 2020, just days before the pandemic locked down most of America, I traveled to Ohio to investigate the case. I was struck by many details outlined in news stories, but what really hooked me was Charles' plight. He dropped everything to fight for his brother and compiled documents to show how local police knew of another viable suspect but failed to investigate them thoroughly. Then Ohio Governor Ted Strickland acknowledged the lack of a full investigation into other credible suspects when he commuted Kevin's death sentence to life without parole in 2010—13 days before his scheduled execution.
Charles walked me through every detail of Kevin's case, including damning evidence that convinced me that local law enforcement had indeed known of another viable suspect that was never presented to the jury.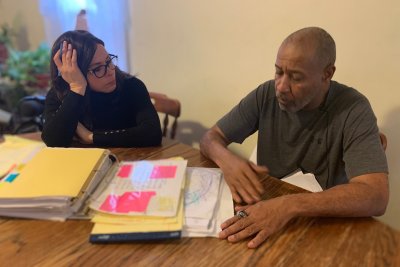 It's not what the jury was told back in 1994, it's what they were not told that could have changed their minds and offered Kevin reasonable doubt in a capital murder case.
Charles' efforts to prove Kevin's innocence was evident within thousands of pages of documentation that he stored in a blue Samsonite suitcase in his house. He sent me copies of everything, and in that moment, I joined in the fight to advocate for Kevin's innocence and began questioning everything I thought I had known about our criminal justice system.
Recording The System with Kim Kardashian
Our podcast is called The System because we see Kevin's case as but one among a shocking spate of similar cases that truly exemplify just how flawed our criminal justice system is. It was a way to stunningly reveal how the cogs of this complicated and confusing machine can be criminally unfair.
In July of 2020, our first sessions working on, and recording, the podcast began. Kim was managing her multiple businesses, so we recorded about twice a month. In between sessions, my team was tasked with arranging interviews as we designed how to layout and unpack this incredibly complicated story.
This podcast was challenging for many reasons. The story is deeply confusing with a lot of names and locations that listeners must remember. Kim and I, along with our producing partners, made sure that the podcast struck a fine balance between being informative and entertaining—crucial to keeping the audience engaged from episode to episode.
Kim wanted to sink into the story and let her audience know why she was behind the message. In the world of entertainment, especially in unscripted content, this is so rare. Celebrities rarely give up their time for "small projects," but Kim identified with the immensity of this podcast and was convinced it could further help her mission to bring about meaningful change.
The System hits number one
Just days after launch in October 2022, The System reached number one on Spotify's true crime podcast chart in the United States and became the number one podcast on Spotify in the US, Canada and several other countries.
Now, I speak to Charles every day. Charles is overwhelmed with emotion, knowing that he was able to finally bring Kevin's story to the world. Kevin is different: He has been incarcerated for almost 30 years and really has no idea what a podcast is or how powerful social media truly can be. He never lived in a world with smartphones, Instagram or Twitter.
He is skeptical because he's tired. He's tired of gaining momentum with appeals that challenge his conviction for crimes he categorically denies committing, only for it to be slammed down by the State of Ohio. Kevin still has not listened to the podcast because reliving the trial is (understandably) difficult for him. But he's grateful for the support, and just wants people to know the truth.
I receive thousands of emails and social-media messages from people every day asking me questions about the case or wanting to know how they can help. I also get a lot of requests from family members—mothers, brothers, fathers, children—of other incarcerated people who believe that they, too, were wronged by our justice system. My office now is filled with boxes of other cases for me to consider, and my schedule is filled with TV pitches and meetings with post-conviction attorneys.
Kim and I share a passion for criminal justice reform and the gift of knowing we both can use our platforms for good. Her megaphone is bigger, but I have one, too. I never anticipated meeting Kim Kardashian and having her as a partner, but I always believed that I could help Kevin earn back his freedom.
Lori Rothschild Ansaldi is a veteran executive producer and president and CEO of Big City TV. She advocates for several high-profile wrongful conviction cases, including Kevin Keith. The System is available to listen to on Spotify here.
All views expressed in this article are the author's own.