Entertainment
M. Night Shyamalan's 'Knock at the Cabin' Doesn't Really Tease a Sequel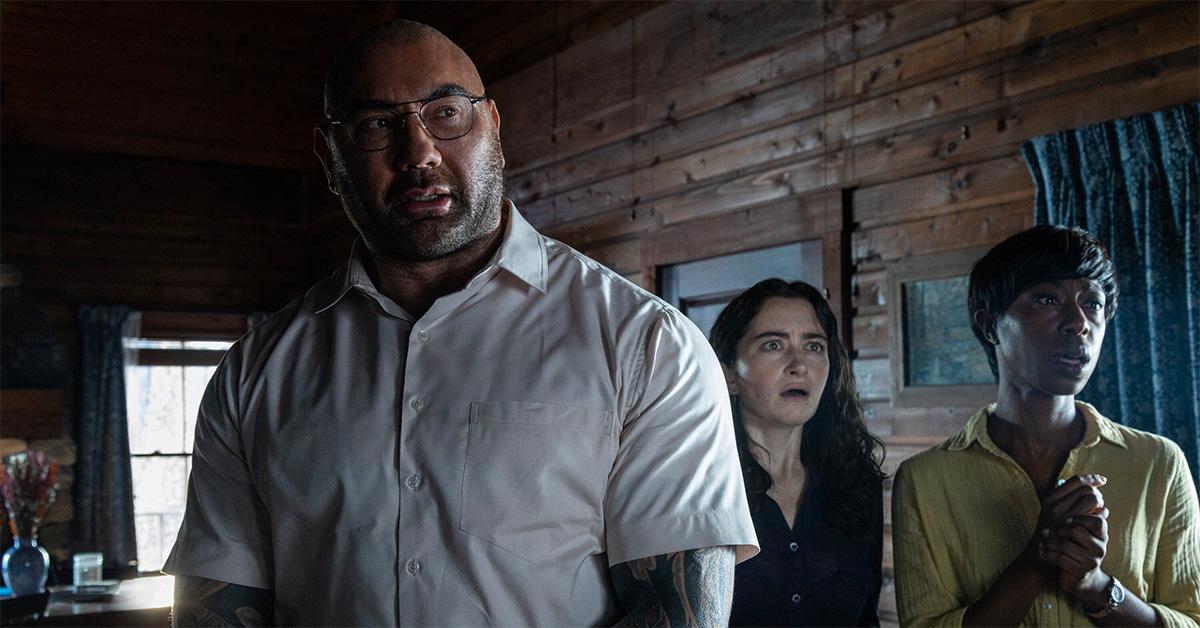 In an age dominated by superhero movies, many viewers have grown accustomed to sticking around after the credits to see whether there are any teasers for future installments. While that's still incredibly common in the superhero universe, post-credits scenes in other movies aren't as consistent.
Article continues below advertisement
Does 'Knock at the Cabin' have a post-credits scene?
M. Night Shyamalan's latest thriller was released on Feb. 3, and those who are eager to see Knock at the Cabin are wondering if the movie teases a possible sequel after its credits. As it turns out, Knock at the Cabin doesn't have any post-credits scenes, which means it's safe to leave the theater when the credits start rolling. The credits sequence does feature some interesting illustrations, but there aren't any additional filmed scenes.
Article continues below advertisement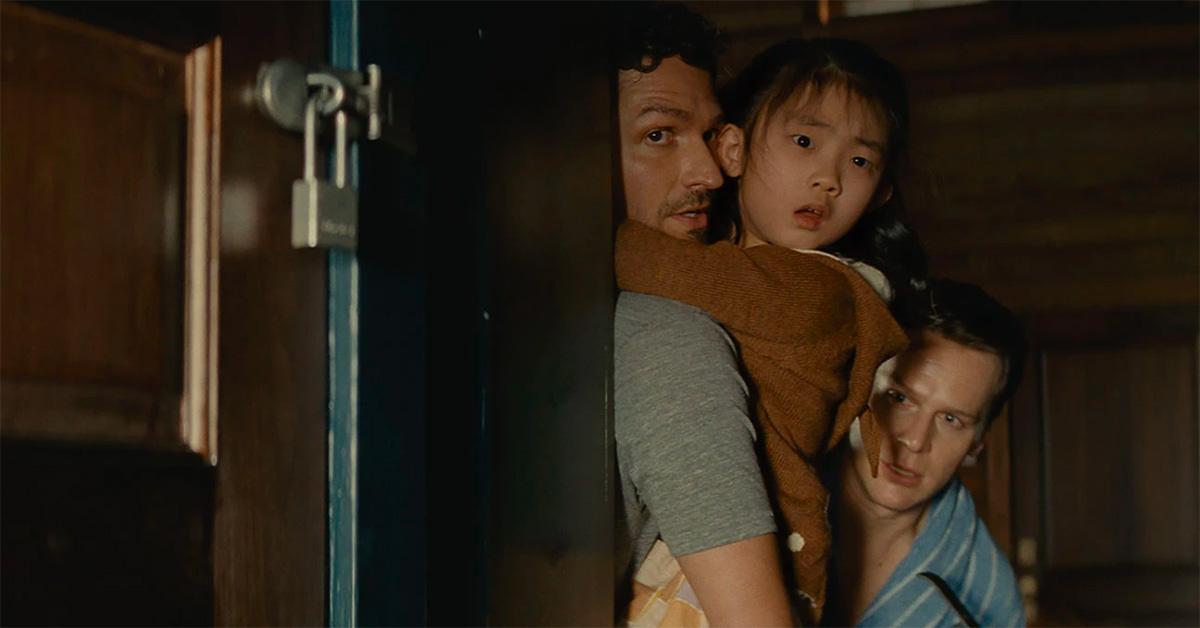 If you do stick around through the end of the credits, though, you'll be treated to the sound of a knock. That knock is just meant to be a callback to the knock of the film's title, and while it's a spooky touch, it's definitely not context you need to have. M. Night seems to have decided that the movie should end with its actual final scene.
Article continues below advertisement
What is 'Knock at the Cabin' about?
Now that you know there's nothing after the movie's credits, you might be curious whether Knock at the Cabin is actually worth seeing. Like so many of M. Night's recent projects, the movie is relatively self-contained and small, but has some big ideas buried in it.
The movie tells the story of a family who are kidnapped by four armed strangers who insist that they choose one of them as a sacrifice in order to avoid the apocalypse.
Because the family has limited access to the outside world, they have to decide whether they actually believe what these people are telling them, and then figure out what to do about it.
Like so many of the director's recent efforts, the ideas themselves are the most terrifying part of the project, and the movie pulls all of its horrors directly out of those ideas.
Article continues below advertisement
M. Night Shyamalan has been a controversial director for decades.
Although his movies continue to perform relatively well at the box office, there are plenty of people who don't think very much of M. Night's more recent directorial work. Almost everyone loves his earlier movies, including Unbreakable and The Sixth Sense, but his more recent output has been deeply divisive, with some getting hung up on his unnatural, often stilted dialogue.
M. Night continues to get interesting actors to work with him, though, and Knock at the Cabin is no exception. The movie stars Dave Bautista, Jonathan Groff, Ben Aldridge and Rupert Grint, among others. The project has been met with a mixed critical reception thus far, but that's usually the case for M. Night's projects. How it does at the box office may be another story entirely.