News
Man spends 15 hours inside Waffle House as fantasy football league loss punishment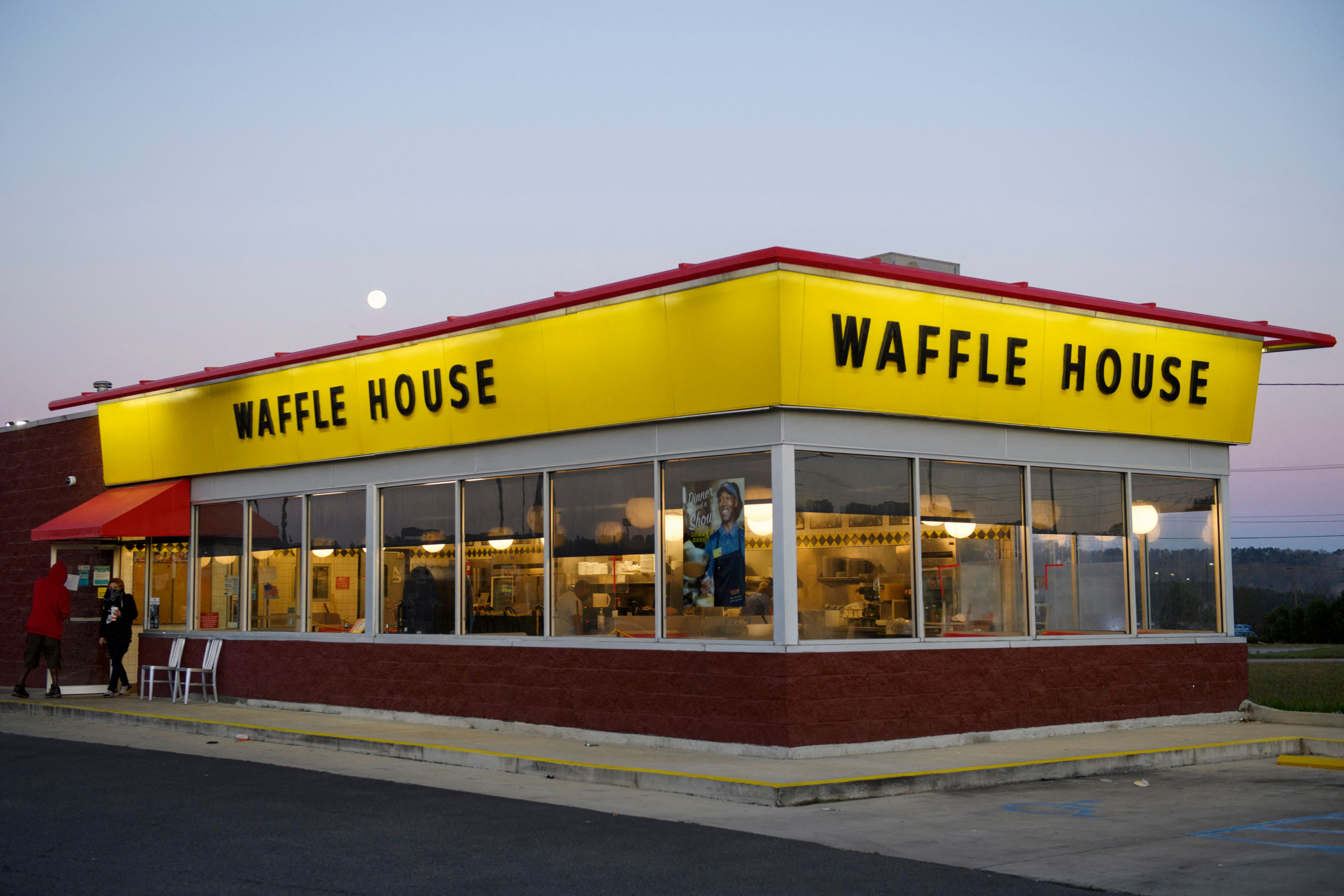 As punishment for placing last in his fantasy football league, journalist Lee Sanderlin had to spend 24 hours inside of a Waffle House. However, there was one rule that allowed him to shorten the amount of time he had to spend at the restaurant. For each waffle eaten, one hour could be taken off the 24-hour total. To prove his dedication to his league and his punishment, Sanderlin shared the entire experience to his Twitter account. The first tweet in the long thread has received more than 85,000 likes, and thousands of other Twitter users followed along as he served his time and ate his waffles.
Yesterday, at around 4 p.m. CT, Sanderlin announced to Twitter that he had entered the Waffle House to fulfill the terms of his punishment. He said: "I am coming to you live from a Brandon, Mississippi Waffle House. I, a total loser, came in last place in my fantasy football league. As punishment, I spend 24 hours in a Waffle House. Every waffle I eat shaves an hour off the clock. It's 4:07 Central."
Immediately, Sanderlin ordered two waffles and queued up some podcasts, as well as some reading material to help pass the time. After eating the first two waffles, Sanderlin said: "2 down. That means two hours down. 21.37 hours left roughly. Already my stomach is rumbling. Gonna be a long one. The staff does not believe me that I'll be here that long…little do they know."
His next update came in a little over an hour after spending time at the restaurant. He shared a selfie in which he was holding two waffles with a grim look on his face. He joked that he was "dead on the inside."
With four waffles consumed within the first 90 minutes, Sanderlin's clock was officially down to 18.5 hours. He expressed that by this point, he was in "immense discomfort," and asked for someone to "launch [him] into the sun."
According to his thread, two children took over the restaurant's music selection, and to his delight, they selected "Eye Of The Tiger," and "Hotel California." He joked that the latter was a fitting choice given his situation.
"I can check out any time I want, but I can never leave (yes I can in 17 hours)."
Sanderlin's league commissioner eventually told him that he was allowed to take breaks in the restaurant's parking lot if necessary. So, he continued to eat the fifth waffle and headed outside to take a 45-minute break.
Once back inside, with four hours down and five waffles consumed, he shared another selfie holding his sixth waffle. "D*mn this 6th waffle is not going down. Got my first shift change here and homies are getting a good tip. Lookin' to rally here."
From there, things got a bit messy. He continued to struggle with the sixth waffle, so he went to the parking lot to "puke and rally." In the midst of all of this, he shared a screenshot of his roster, which prompted someone to respond: "This roster sucks."
"Obviously, that's why I'm going on hour 6 in a Waffle House my man," said Sanderlin.
After getting sick, Sanderlin finished his sixth waffle but had to leave the restaurant again. Thankfully, kind strangers provided stomach medicine so he could complete his penance without, hopefully, any more trouble. At this point in the thread, LMFAO's "Party Rock Anthem" blasted through the speakers as he ordered his seventh waffle.
Sadly, it took Sanderlin a couple of hours to finish the seventh waffle. During that time, he ordered coffee, the workers took their breaks, and Sanderlin tweeted through the wee hours of the morning.
"Ok, I have four hours left," Sanderlin tweeted at one point during the thread. "Again, the plan here is to order two waffles at 6 am CT and get out of here at 7. That would be 9 waffles and an amount of calories I don't want to think about."
Though he struggled, Sanderlin eventually put down the final two waffles. And after 15 hours inside the restaurant, and nine waffles consumed, He shared that he was free to finally head home.
"The sun is rising, it's a new day and I'm never eating waffles again. That's 9 waffles and 15 hours in this restaurant. S/o to the staff for letting me hang out on a slow night (I tipped them well don't worry). This was horrible and I recommend no one ever do this," he tweeted along with a picture of the empty plate and a selfie taken from inside his car.
Safe to say, people were impressed.
"I never thought I would be so invested into a Waffle House experience," wrote one Twitter user. "Well worth it."
"This was a great ride," tweeted actor and writer Casey Jost. "Thank you for your commitment. Now can we hear the story of how they switched you from metal utensils to plastic cutlery?"
"Mazel tov," tweeted writer Katie Vogel. "This has been a journey."
What a journey, indeed