News
Marjorie Taylor Greene displaying Hunter Biden nude photos shocks Congress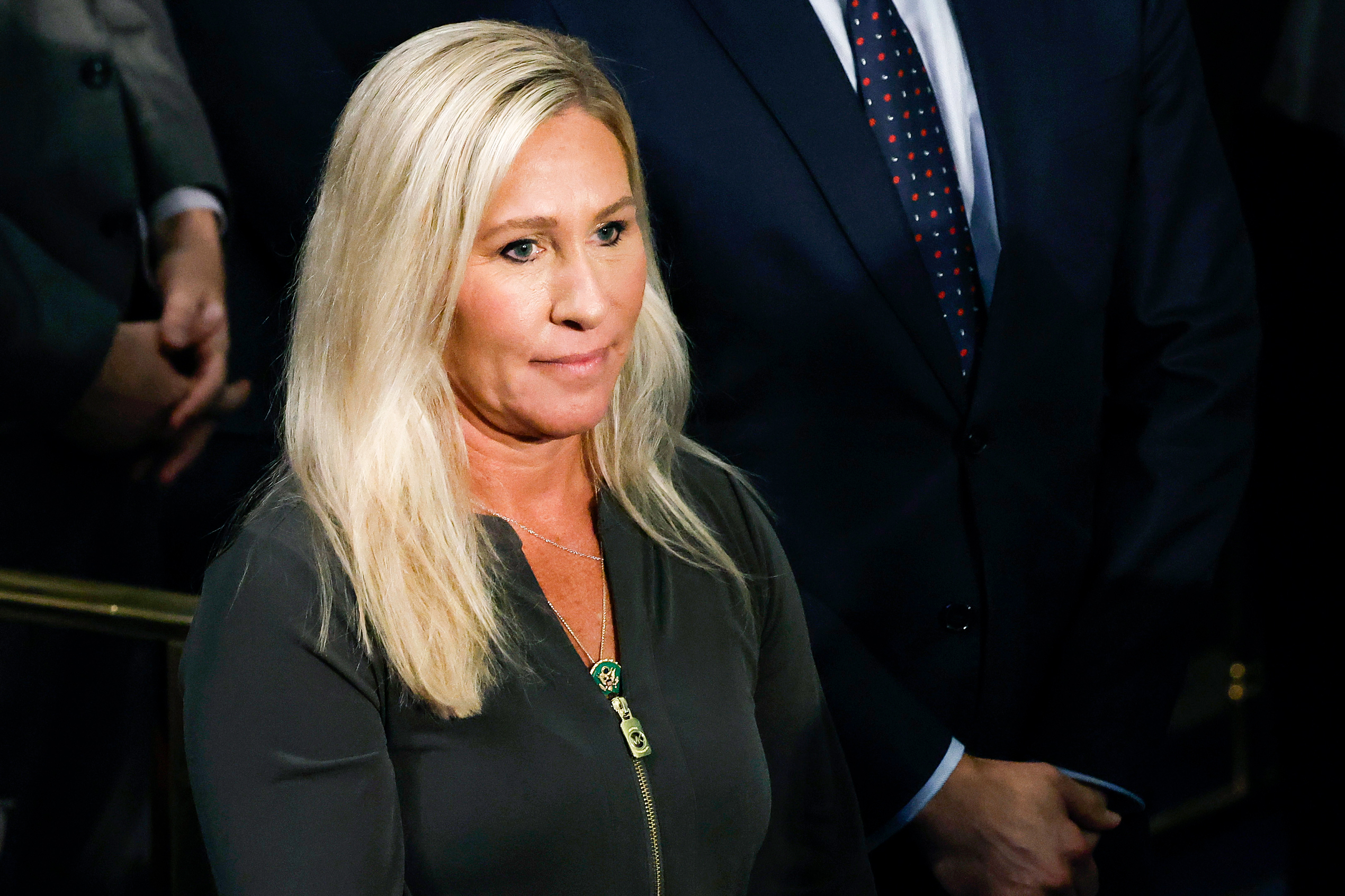 Republican Representative Marjorie Taylor Greene flashed nude photos of Hunter Biden during the House Oversight Committee's hearing featuring two IRS whistleblowers.
Hunter Biden and his father, President Joe Biden, were the center of attention on Wednesday as part of the GOP-led committee's long-running investigation of potential criminalities including one or both members of the Biden family—including purported business dealings involving shell companies and foreign investors.
Joe Ziegler, a 13-year special agent with the IRS, was unveiled as the previously unknown whistleblower. Ziegler, who in his testimony said he was gay and described himself as a middle-of-the-road Democrat, was present Wednesday along with known whistleblower and former IRS investigation supervisor Gary Shapley.
About 2 1/2 hours into the hearing, Greene delved into Hunter Biden's sex life and different purported payments to escorts and prostitutes.
As she was already over time, she held up a large graphic reading, "Hunter recorded multiple sex tapes with a prostitute he had paid for out of his law firm's bank account," which was accompanied by multiple images of Hunter Biden engaged in sexual acts.
"It's over time and unbecoming of this hearing," Democratic Ranking Member Jamie Raskin said, interrupting Greene. "Should we be displaying this, Mr. Chairman?"
Committee Chair James Comer immediately said Greene's time was expired and questioning continued by other members.
"The dates of the images and corresponding flight ticket are proof of the crimes," Greene's spokesperson, Nick Dyer, told Newsweek via email when asked why the images were shown. "Not to mention the bank records."
Dyer is referring to questions posed by Greene to Ziegler, in which the whistleblower said Hunter Biden allegedly had bank deductions for escorts and $10,000 not used for a golf membership but "for a sex club payment."
Democratic Representative Alexandria Ocasio-Cortez mentioned Greene at the end of her own time.
"If the gentlelady from Georgia wanted to follow evidence, we should also take a look at, hypothetically, a case where sex trafficking charges against a 17-year-old girl potentially …" before Comer cut her off and she yielded her time.
She was likely alluding to Representative Matt Gaetz, who in 2021 was investigated by the Department of Justice over accusations of having an improper relationship with a teenager. The Florida Republican denied those allegations.
Attorney Andrew Lieb told Newsweek via email that Greene is likely protected from any legal action by Hunter Biden for showing the provocative images, due to her and all members of Congress being protected by the Speech and Debate Clause of the Constitution.
"Yes, it's true that the statute has an exception to its applicability for a matter of public concern or public interest, but you need to ask yourself: why is this a matter of your interest?" Lieb said. "It's certainly not part of my interest."
Greene has continually gone after the Bidens, especially the president's son, regarding his business dealings as well as his addiction and substance abuse issues.
Earlier this month, after cocaine was discovered in the White House but before an investigation ultimately concluded that the culprit could not be identified, Greene suggested that Hunter Biden be "drug tested."
In May, Greene said during an interview that Hunter Biden is a "filthy human being" with a porn habit.