News
Marjorie Taylor Greene shares reason she "can't vote" for GOP budget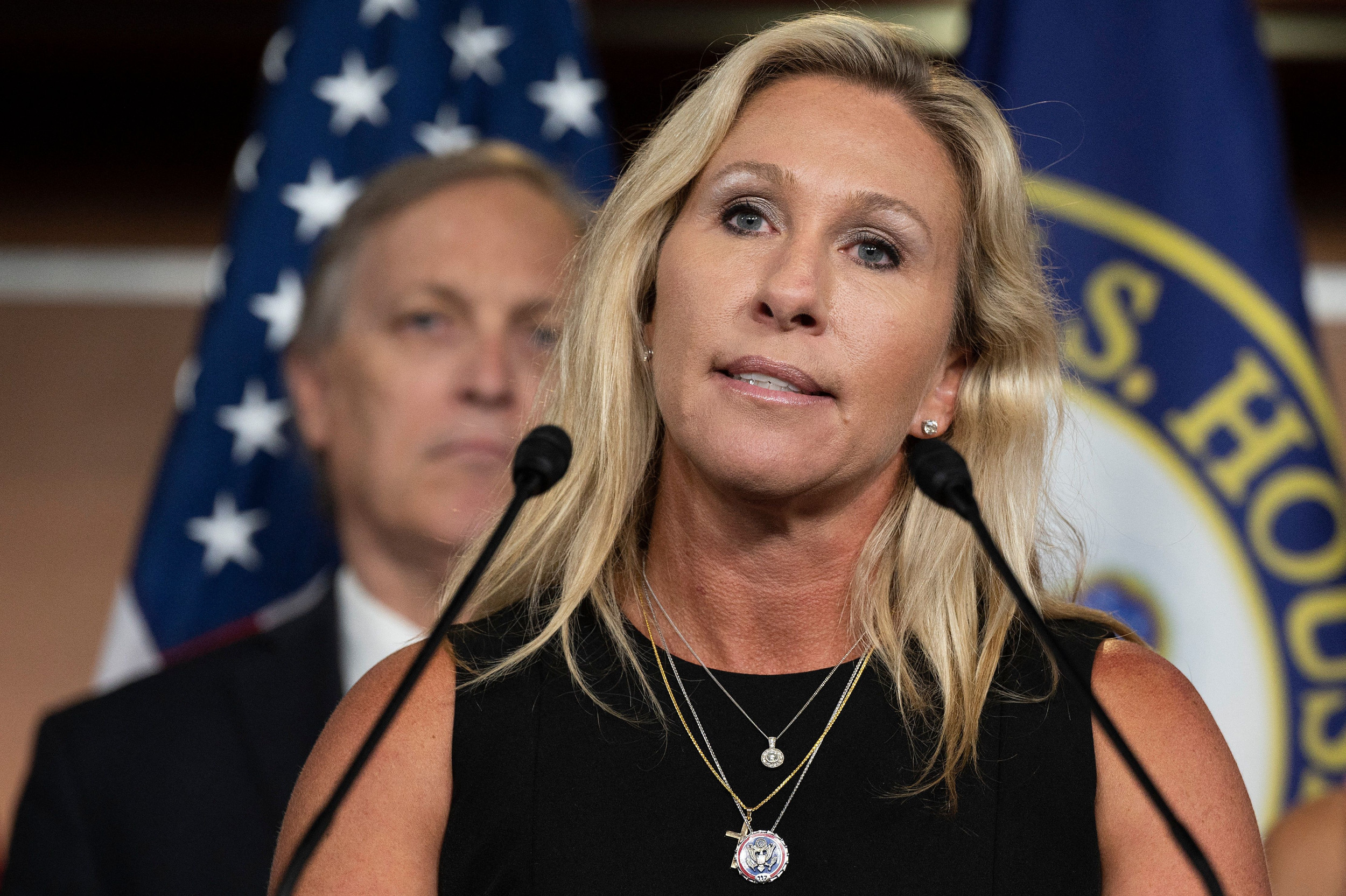 Representative Marjorie Taylor Greene, a Georgia Republican, revealed on Saturday a major requirement that is needed in order for her to support a GOP budget proposal for the federal government.
Last week, President Joe Biden released a $6.8 trillion budget proposal that called for an increase in taxes on the wealthiest individuals and corporations, as well the creation of numerous new social programs. The president's proposal currently has left lawmakers in Washington, D.C., clashing over its particulars. The proposal is considered to have no chance of passing the GOP-controlled House, with a New York Times report from last week indicating that Republicans are planning their own budget proposal for release in the spring that is expected to contain spending cuts.
Speaking with Steve Bannon, a one-time adviser to former President Donald Trump, Greene, one of the most influential conservatives in the House, echoed the newspaper's report, stating that she would not support any GOP proposal that did not "defund things."
"It happens when someone like me says, 'I can't vote for the Republican budget unless we defund things," Greene said Tuesday. "That's what we have to do. We have to draw the line in the sand and we have to have these tough conversations in our conference and get everyone on board. We have a very difficult job to do in the House of Representatives."
The congresswoman further stated that House Democrats are highly unlikely to cede support to any sort of Republican budget proposal, which is an issue considering the GOP's razor-thin majority margin. Greene also accused former House Speaker Nancy Pelosi of still controlling the party, despite Representative Hakeem Jeffries having taken over as House Democratic leader after the 2022 midterms.
Republicans had long been expected by political analysts and commentators to target programs like Medicare and Social Security in order to bring down government spending. The political unpopularity of such cuts, especially among older voters in the Republican base, has recently led to the GOP backing away from them, particularly after being called out about them during Biden's recent State of the Union address last month.
The Times noted in its report that Republicans, unable to target Medicare or Social Security, are likely to target "a slew of federal programs and agencies whose budgets are controlled by Congress" for spending cuts. The party will also reportedly look to cut foreign aid and spending on housing programs, and introduce new requirements for beneficiaries of food stamps and Medicaid.
Newsweek reached out to Greene's press office via email for comment. Newsweek also reached out to the White House via email for a response to her comments.