News
McDonald's BTS Meal is different depending where you buy it—here's how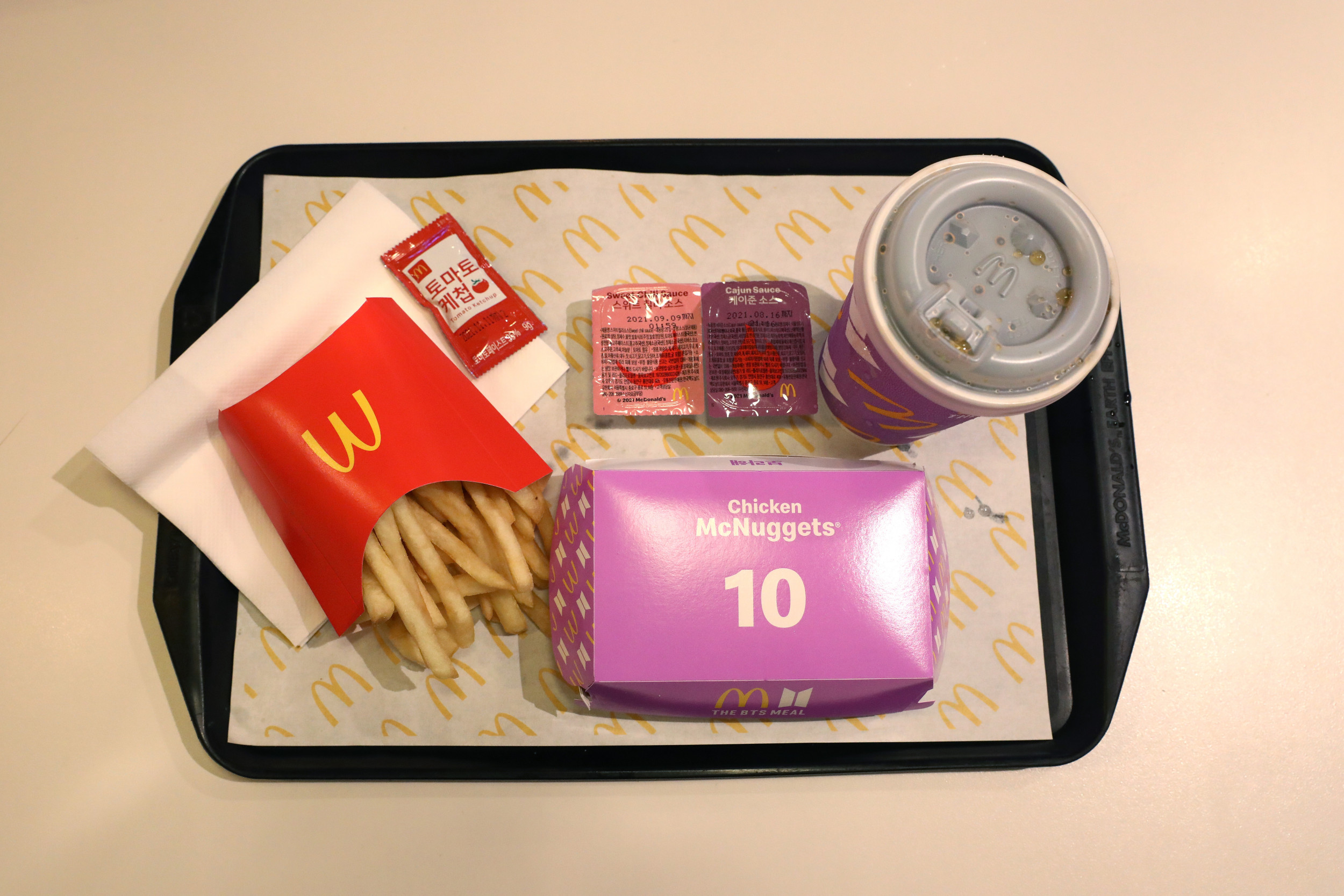 BTS Meals are leaving some K-pop fans hungry for more McDonald's. But some K-poppers don't want another order…they want their extra chicken nugget.
McDonald's customers around the world have been devouring the meals in recent weeks, with fast food restaurants often struggling to meet the sky-high demand.
The meals were first released on May 26 in the U.S., where they were available until June 20, kickstarting a global rollout to 50 countries. Yet not every BTS Meal is the same.
Diners in the U.S. were served 10 chicken nuggets, medium fries and medium Coke, with sweet chili and Cajun dipping sauces "inspired by popular recipes from McDonald's South Korea," according to a company release in April. It all comes in a BTS-branded brown bag, where stocks are available.
That's the same for diners in places including South Korea, India, and Australia.
Get your meal in another country, however, and you might see something else.
At product launches in Asia this weekend, Singaporeans and Hong Kongers were surprised to see they only got nine chicken nuggets—one less than in other countries.
"why our bts macs meal is only 9 pcs nuggets??? not supposed to be 10 meh," one Singaporean diner wrote on Twitter after last week's launch there.
Another customer said her brother was "so upset" about the deficit, telling her: "I got my BTS meal and they only gave me 9 nuggets…I wanted my missing nugget."
One fan's tweet, which was liked more than 50 times, asked "why we only get 9 nuggets but other regions get 10?"
"MALAYSIA'S BTS MEAL HAD 10 NUGGETS FOR RM15.80????? We got 9 nuggets without the bag for $8.90 Singapore why," read another.
News travels quick in K-pop land. A diner in Australia soon asked: "Why in HK [Hong Kong] and SG [Singapore] they only have 9 pcs chicken nuggets for the BTS meal but has 10 in other countries?"
McDonald's, which has made no secret of the nugget differences, confirmed to Newsweek that BTS meals contain either nine or 10 nuggets depending on the market.
And it's not only the McNugget-count that's different.
The BTS-branded bag is not available in some countries, including Singapore where the meal comes with a large fries and Coke.
But a cool Coke may be off the menu for some ordering the meals, McDonald's said, depending on local stock.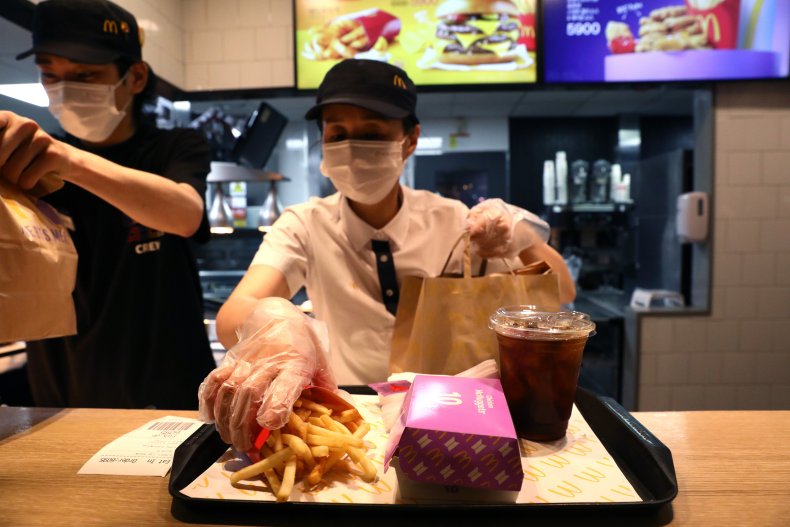 The restaurant company has yet to confirm where variations in the BTS Meals apply, although there are only two places in the world where Coca-Cola cannot be purchased: Cuba and North Korea.
Neither are renowned for their love of McDonald's or K-pop. There are no McDonald's in North Korea and the only such restaurant in Cuba is at the infamous Guantanamo Bay, a naval base better known for its military prison.
BTS criticism
Nine nuggets or not, the arrival of the BTS Meal did not limit demand. In Jakarta, Indonesia, 32 McDonald's restaurants were temporarily closed "because they were found to have violated health protocols," including avoiding crowds.
BTS has come in for criticism in Asia over the collaboration. The Asia branch of PETA, the animal rights organization, has hit out at the group, writing on Instagram on May 29: "Partnering with McDonald's on the BTS Meal shows that BTS doesn't care about chickens who suffer and have their throats slit for McNuggets. Promote love, not cruelty."
Sharing a picture of a protester calling on the group to "stop promoting dead chickens," another PETA Asia post two days later said. "Compassionate BTS fans are reminding the group that chickens are not nuggets, but rather living, feeling beings," it read.