Entertainment
Meet the Actress Who Plays Dr. Helen Sharpe's Moody New Houseguest on 'New Amsterdam'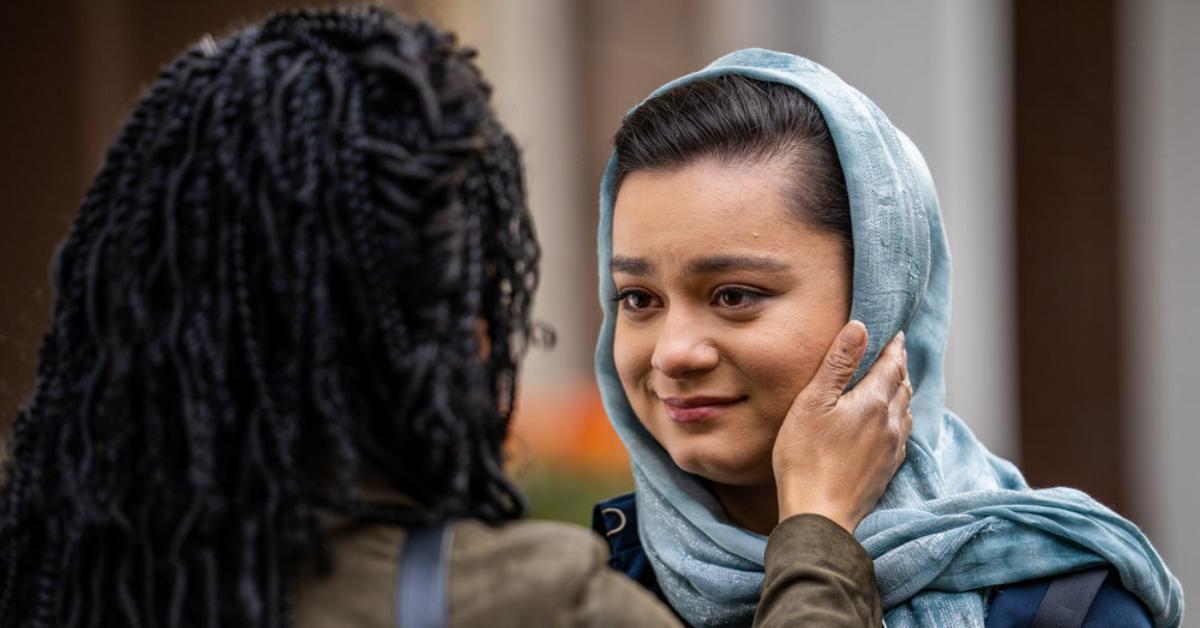 In Season 1, showrunners teased that Dr. Helen Sharpe (played by Freema Agyeman) would be making her exit from New Amsterdam after being involved in a near-fatal car accident, but she ultimately survived the season finale and went on to save several lives, including her recently orphaned niece. 
Who is Mina on 'New Amsterdam'?
When Dr. Helen Sharpe receives news that her half-brother, Farhan, died, her life is turned upside down. Despite her initial decision to send her niece, Mina, to live in Dubai, Helen ultimately invites Mina to come to live with her in New York City. But Helen's new houseguest turns out to be much more than she bargained for.
Although Helen and Mina initially do not see eye to eye, it seems that they come to an understanding. But will raising Mina force Helen to press pause on her possible romance with Max Goodwin (played by Ryan Eggold)? Actress Freema Agyeman thinks so. In an interview with Monsters & Critics, Freema explains, "With the stuff that's going on with [Max's infant daughter] Luna and Mina now, they are embroiled in a lot of family drama at the moment."
Article continues below advertisement
"I think that they, obviously, have their feelings for each other and want that to go ahead, but sometimes other things in life just take precedence. Few things would make me go, 'I'm going to put the brakes on,' but family would probably be one of them," she adds.
Article continues below advertisement
Helen seems to have her hands full with Mina, who has been anything but pleasant during her stay in New York. Her character is so unlikable that New Amsterdam viewers created a Reddit thread that details their distaste for the disgruntled teenager. But who is the actress that plays Helen's niece in the series?
Article continues below advertisement
Meet Nadia Affolter, the young actress who plays Mina on 'New Amsterdam.'
Although Nadia Affolter stars as an ungrateful teen in New Amsterdam, her Instagram reveals that she's actually pretty close with her family. In an interview with Bella Magazine, Nadia shared of her inspiration to become an actress: "I think part of the inspiration comes from my family. Since I was little, my siblings and I were always eager to perform little skits and musicals for our family members."
"Eventually, when we moved to New York about six years ago, we children joined the Children's Theatre Company in New York, where we took part in musicals and performances about topics which dealt with important social issues, such as women's rights, etc.," Nadia added. 
Nadia ultimately booked her first on-screen role in The Blacklist and was later cast in Tom Clancy's Jack Ryan, as well as the short film Bodega.
You can see if Mina and Helen finally find common ground on the season finale of New Amsterdam on June 8 at 10 p.m. EST on NBC.