News
Michael Costello says Chrissy Teigen left him 'suicidal'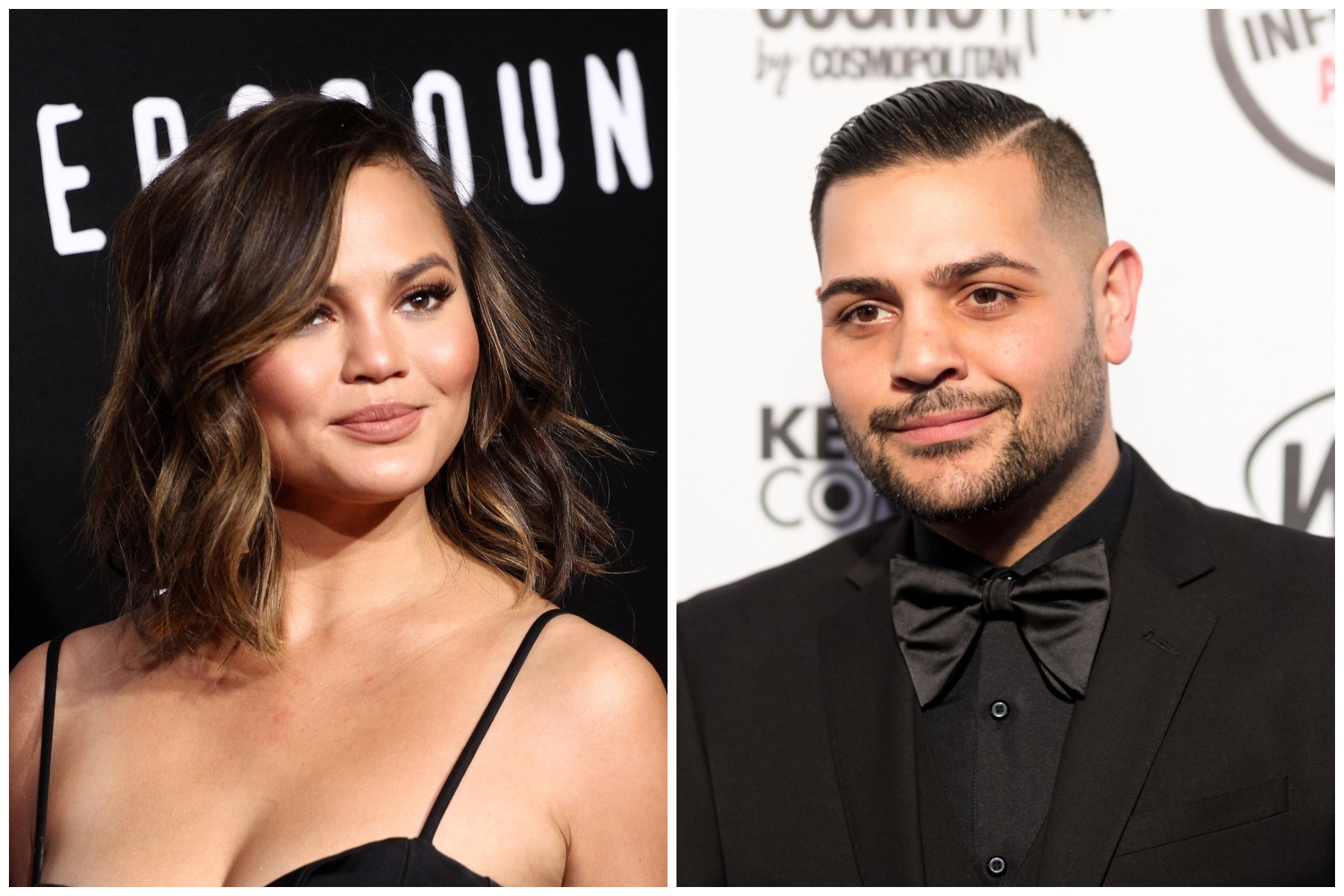 Fashion designer Michael Costello has opened up about feeling suicidal after allegedly being bullied by Chrissy Teigen.
The model and television personality returned to social media on Monday night with a lengthy apology for her past cyberbullying, telling her millions of followers: "I was a troll, full stop, and I am so sorry."
The former Lip Sync Battle host made headlines earlier this year after old DMs of her telling then 15-year-old Courtney Stodden to kill themselves emerged.
Teigen apologized, taking a break from social media, before returning last night with a lengthy blog post on Medium in which she said the past few weeks have been "humbling."
"Confronted with some of the things that I said, I cringe to my core," Teigen wrote.
Now, former Project Runway contestant Michael Costello has come forward with serious allegations of bullying against Teigen.
Costello appeared on season eight of the fashion design series as well as on Project Runway All-Stars in 2012.
Taking to Instagram, Costello described a campaign by Teigen to end his career after he was accused of racism.
"I wanted to kill myself and I still am traumatized, depressed, and have thoughts of suicide," he wrote.
Costello explained that the situation began when Teigen left a comment on his Instagram page in 2014, accusing Costello of racism after seeing what he claims was a fake racist comment.
The designer claims that this comment was doctored by a "former disgruntled employee" to embarrass him.
"When I reached out to Chrissy Teigen to communicate that I was the victim of a vindictive cyber slander, and that everything she thought I was is not who I am, she told me that my career was over and that all my doors will be shut from there on," Costello wrote. "And wow, did she live up to her words."
He goes on to say that Teigen and stylist Monica Rose allegedly went "out of their way to threaten people and brands that, if they were in any shape or form associated with me, they would not work with any of them."
"So many nights I stayed awake, wanting to kill myself. I didn't see the point of living," he adds, admitting he even wrote letters to friends and family as he contemplated ending his life.
In his post, Costello also includes screenshots of alleged DMs with Teigen, who has refused to believe his claim that the comment she saw wasn't doctored.
"Racist people like you deserve to suffer and die," the cookbook author allegedly wrote. "You might as well be dead. Your career is over, just watch."
Teigen's publicist has previously not responded to Newsweek's request for comment.
Elsewhere in her apology post, Teigen reflected on her use of social media and how she has interacted with people in the past.
"In reality I was insecure, immature and in a world where I thought I needed to impress strangers to be accepted," she said.
"If there was a pop culture pile-on, I took to Twitter to try to gain attention and show off what I, at the time, believed was a crude, clever harmless quip. I thought it made me cool and relatable if I poked fun at celebrities."
However, she explained she has since realized that that "words have consequences," adding: "There are real people behind the Twitter handles I went after."
If you have thoughts of suicide, confidential help is available for free at the National Suicide Prevention Lifeline. Call 1-800-273-8255. The line is available 24 hours every day.