News
Mike Lindell and MyPillow's attorneys want to drop them for "millions" in unpaid fees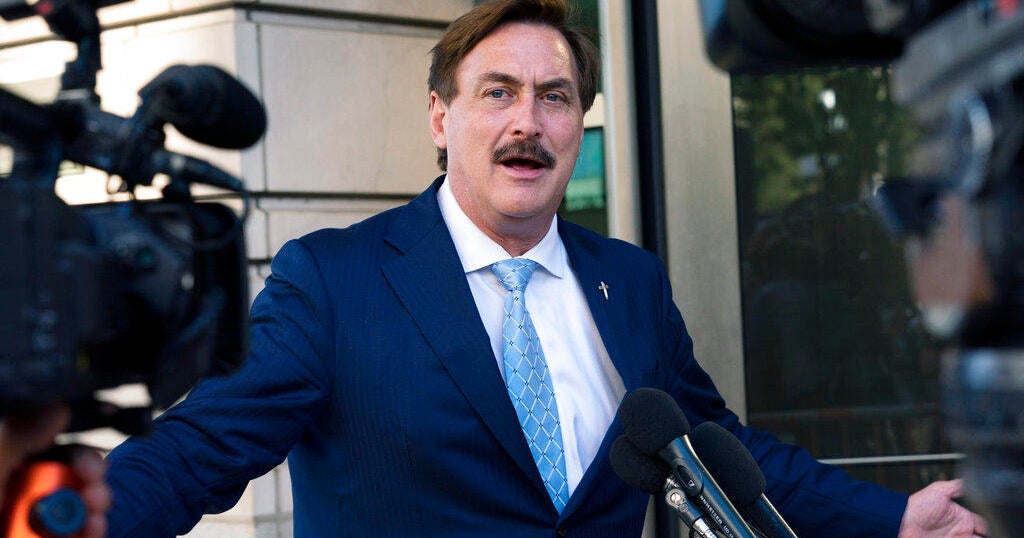 Attorneys for Mike Lindell and MyPillow are asking a court to approve their withdrawal from representing him, saying in a court document on Thursday that the election conspiracy theorist and his bedding company owe them "millions of dollars" in fees. 
The attorneys asked the court to approve their request to drop representation, noting that Lindell and MyPillow "are unable to get out of arrears and will be unable to pay for future fees and costs." 
In an interview with CBS MoneyWatch, Lindell said he can't afford to pay the attorneys' monthly costs — which he said amounted to $2 million — after spending millions of his own funds and as his company struggles with a downturn. He noted that his company lost about $7 million last year after big-box stores like Walmart dropped his line of bedding. He also noted his line of credit at American Express was cut earlier this year.
"I have $10,000 to my name"
"We're not able to pay — I can't borrow money to pay these attorneys. MyPillow can't pay because of what happened" with lost sales, Lindell said. "I have $10,000 to my name."
The lawyers had represented Lindell, a vocal supporter of former President Donald Trump, and MyPillow in defamation cases filed by voting machine makers Smartmatic and Dominion Voting Systems, as well as a former Dominion executive.
The voting machine companies are alleging Lindell made false claims about rigged voting machines. A similar defamation case against Fox News by Dominion led to a record $787.5 million settlement earlier this year.
Lindell reiterated his commitment to the lawsuits, saying he "will never, ever settle with these rotten companies." 
Still, he added that he didn't blame his attorneys for seeking to withdraw representation. "They have families — it is what it is," he said.
MyPillow auction
The legal move comes after MyPillow auctioned off more than 700 pieces of company equipment, ranging from forklifts to office desks and cubicles, in July. 
At the time, Lindell said in interview with CBS Minneapolis, that the auction reflected a change from big box and mall store sales to a direct-to-consumer approach. He said MyPillow had to work quickly after stores like Walmart and Bed Bath & Beyond "canceled" his product and that the company had a large amount of inventory with which to deal. 
On Thursday, Lindell said that news about his legal and business issues had scared some of his suppliers, causing additional problems. At this point, he said he's hoping for a sales boost from the holiday season, with the company rolling out new products like two new types of towels, which should arrive at his company in three weeks.
"I just had to give my company a pep talk and say, 'We have three weeks to make it and these three weeks will be very hard,'" Lindell said. 
Slow payments
In a court filing, the attorneys said that Lindell and MyPillow paid on time until the end of 2022, but then payments "began to slow" in 2023. 
"In addition, around this time, litigation fees and costs dramatically increased," the attorneys said in the document. "In May 2023, payments slowed to more than 60 days and began to be only partial payments."
The law firm, Parker Daniels Kibort, or PDK, said that it hasn't received any payment for its July and August invoices, and that it warned Lindell and MyPillow that it would drop its representation if payment wasn't made. The motion to withdraw was made after Lindell informed PDK on October 2 that they couldn't make good on the payment, the filing said.
Meanwhile, Lindell on Thursday vowed to continue with his legal fight surrounding the voting machines. 
"Would I do it again? Absolutely," he said. "I spent $50 million of my own money. It's all gone. But I would do it again."