News
Mother who livestreamed toddler's death claims hospital didn't do enough to save him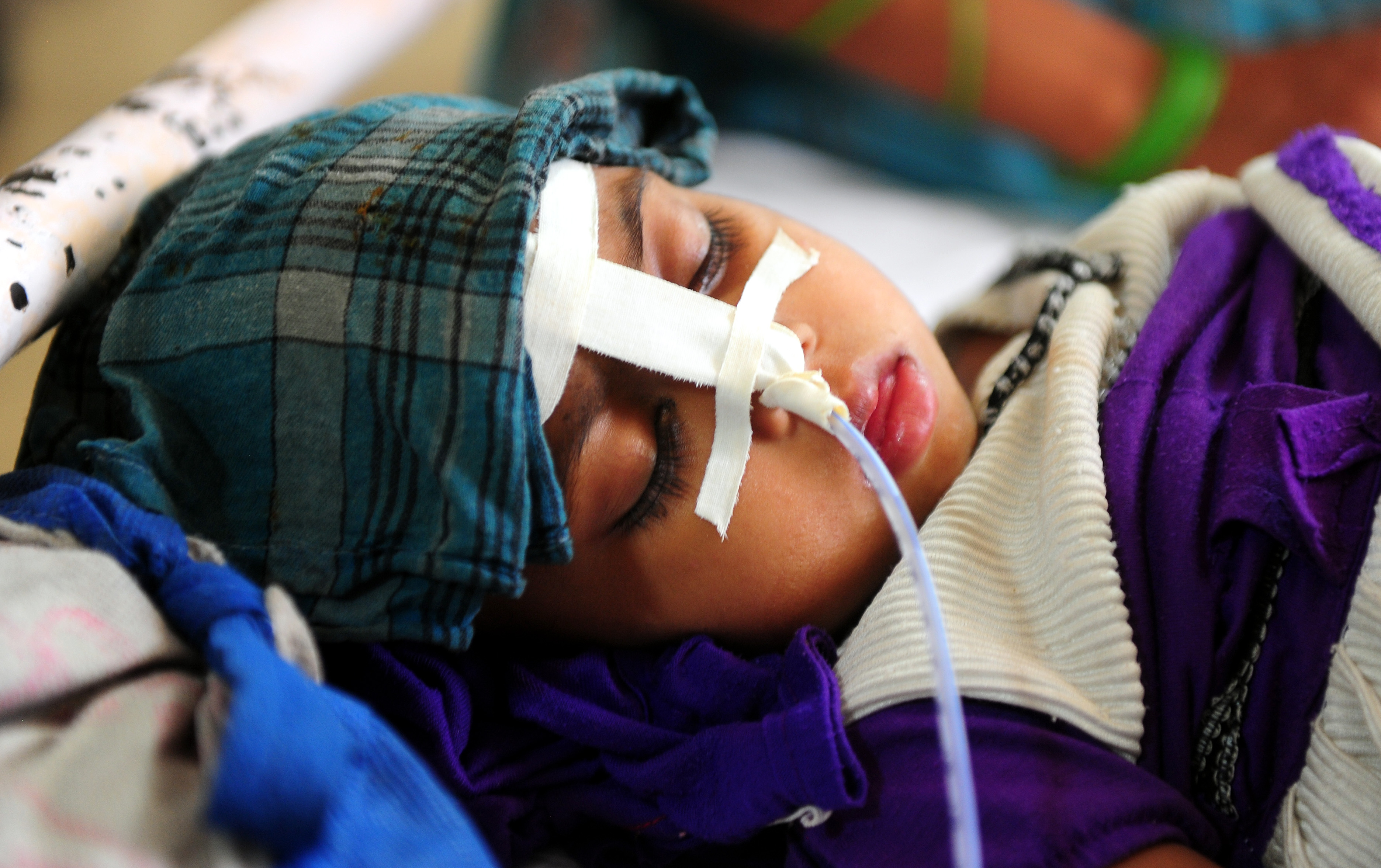 When three-year-old Nayim Carter's heart stopped as he laid in a hospital bed, his mother Kayla Higgs, who prefers the name Amina Muhummad, reached for her cell phone. Livestreaming on Facebook, she accused the staff at Nemours Children's Hospital in Orlando, Florida of not doing enough to save her child. Her allegations, which spawned the hashtags #nayimcarter and #justicefornayimcarter, went viral, sparking an outcry against Nemours.
Part of the Nemours Children's Health System, the hospital has been repeatedly recognized for the quality of the care it provides, according to the hospital's website. In 2020, it was named one of the top children's hospitals in the nation by the Leapfrog Group, a nonprofit organization that fights for increased transparency in the field of health care, according to the organization's website.
In the livestream, Muhummad claimed that hospital staff had resuscitated Nayim several times before giving up. "And now they're done. They said they're not going to do nothing else about it because they're done working on him," she says in the stream, flipping the camera to show Nayim's father, Alli Muhammad, performing chest compressions. He "still has a blood pressure, he still has oxygen, and he still has a heart rate, 'cause his daddy is f****** working on him because they said they're not going to do this s*** no more 'cause they're done," she says. Despite his father's efforts, Nayim died that day.
In addition to allegedly providing insufficient treatment, Amina Muhummad accused the hospital staff of making Nayim take a medication that would "kill him." "The doctor claims she gave Nayim Benadryl but that is not correct! They were tired of taking care of him so they gave him a medicine to kill him! They planned to kill him!" she says in the stream, tears coursing down her face.
Benadryl is the brand name of an over-the-counter medication that is commonly used to treat symptoms such as pain, fever and congestion. When administered correctly, it is considered a safe and effective treatment for allergic reactions and common colds, according to the Food and Drug Administration. Some viewers believed Amina Muhummad's accusations.
"The way the hospitals did nothing to save you broke my heart. I pray you get justice young king," one Twitter user wrote in a message to Nayim.
"The people that work there should be ashamed of themselves that young boy is gone. His parents were doing CPR while the doctors just stood there watching how dare they," another wrote.
But the livestream didn't tell the whole story, according to WFTV. Nayim had a near-fatal accident in a swimming pool in February 2020 that left the toddler comatose. While his parents told WFTV that Nayim reacted to singing, AdventHealth Orlando, the medical center where he was initially treated, told the detective on the case that Nayim was not responsive and fully dependent on a ventilator for respiration. Furthermore, subsequent brain death tests allegedly showed that Nayim had "very minimal brain activity" that was not sufficient "to sustain life," according to WFTV.
Nayim was eventually allowed to return home, where he received round-the-clock care from the comfort of his bedroom. He was diagnosed with pneumonia in December 2020 and admitted to Nemours. In mid-June, his heart stopped for a reason or reasons that WFTV was not able to identify. Doctors and nurses tried and failed to restart the toddler's heart and eventually left the room to let Nayim's family say farewell, the news outlet reported.
Once this information surfaced, providing additional context, some Twitter users came to the hospital's defense.
"This baby was in a coma for over a year. He was dead, there was nothing the staff could do. Pray for his family," one wrote.
"tired of people pushing the narrative that the hospital staff are scum for not saving #nayimcarter when there was a lot more to the story than the video portrays. please read," another wrote.
While toxicology results had not been released as of June 21, the medical examiner listed Nayim's cause of death as complications of resuscitated drowning, according to WFTV.