News
Nadler, Cohen working on "updated" voting rights act in response to SCOTUS decision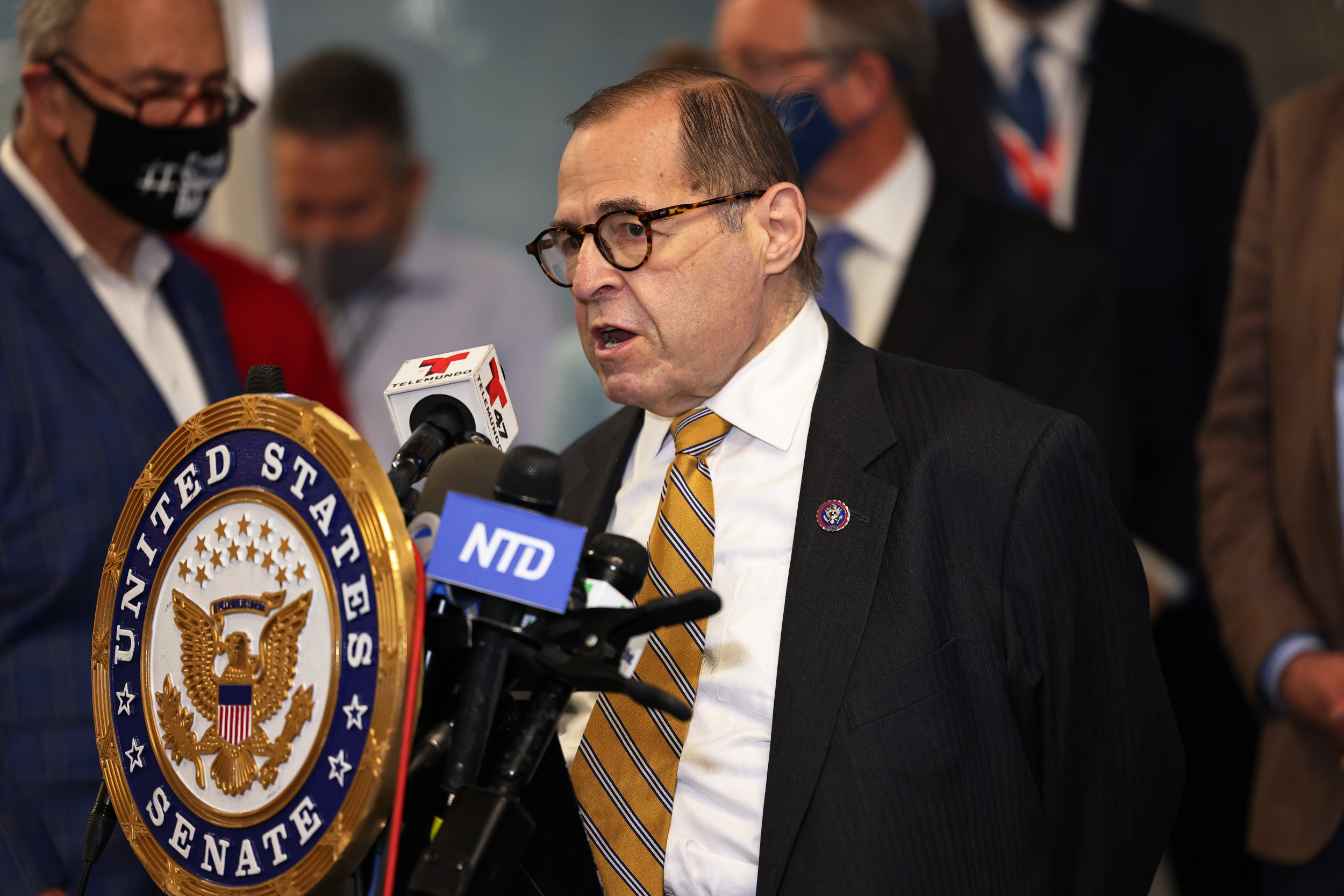 U.S. Reps. Jerry Nadler and Steve Cohen said they are working on an "updated" voting rights act in response to the recent Supreme Court decision to uphold two voting restrictions in Arizona.
"The House Judiciary Committee will expeditiously complete its work on an updated John R. Lewis Voting Rights Advancement Act and move to bring legislation to the House floor as quickly as possible," Nadler, the chairman of the House Judiciary Committee and Cohen, the chairman of the Subcommittee on the Constitution, Civil Rights, and Civil Liberties, said in a joint statement released on Thursday.
"Today's Supreme Court decision in Brnovich v. Democratic National Committee significantly undermines Section 2 of the Voting Rights Act – a provision that prohibits voting practices or procedures that discriminate on the basis of race, color, or membership in certain language minority groups," the statement said.
"This decision makes it far more difficult to challenge policies that discriminate against Black, Hispanic, Native American and other minority voters, and in doing so elevates the argument that States' interests in preventing voter fraud – even when there is no evidence of widespread voter fraud – outweighs the burdens these policies place on the ability of minority communities to cast a vote," Nadler and Cohen continued.
Nadler and Cohen's statement comes after the U.S. Supreme Court upheld two Republican-backed voting restrictions in Arizona by a 6-3 vote on Thursday. The ruling upholds two voting laws in Arizona, which invalidate ballots cast in the wrong precinct and prohibits campaign workers or activists from collecting mail-in ballots.
The Supreme Court rejected arguments that the voting restrictions disproportionately affected minorities' access to voting.
Justice Samuel Alito wrote for the majority that, "Mere inconvenience cannot be enough to demonstrate a violation" of the law and added that, "the mere fact there is some disparity in impact does not necessarily mean that a system is not equally open or does not give everyone an equal opportunity to vote."
In a dissenting opinion, Justice Elena Kagan argued that the ruling damaged the Voting Rights Act, which she said was "a statute that stands as a monument to America's greatness and protects against its basest impulses."
In addition to Nadler and Cohen, President Joe Biden also criticized the Supreme Court decision, writing in a statement that he was "deeply disappointed in today's decision by the United States Supreme Court that undercuts the Voting Rights Act, and upholds what Justice Kagan called 'a significant race-based disparity in voting opportunities'."
"While this broad assault against voting rights is sadly not unprecedented, it is taking on new forms. It is no longer just about a fight over who gets to vote and making it easier for eligible voters to vote. It is about who gets to count the vote and whether your vote counts at all," Biden said in a statement.
Newsweek reached out to Nadler's office for further comment but did not receive a response in time for publication.