Entertainment
Outer Banks Trailer: A Shocking Reunion Sets the Stage for Action-Packed Season 3!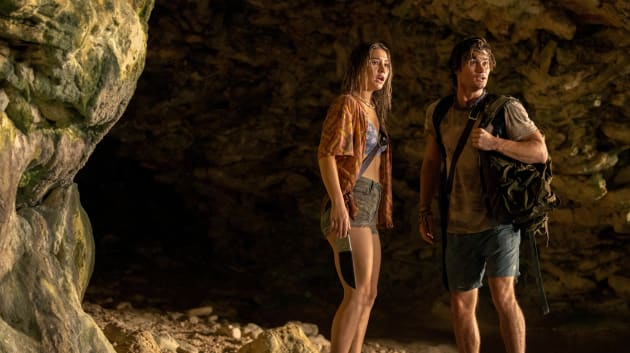 Will the Pogues ever catch a break?

Our favorite characters were happily lost at the end of Outer Banks Season 2.

They were ready to live out the rest of their days in a corner of the world, well away from everyone else.

But this is TV, and there has to be drama.

Netflix unveiled a wild first look at Outer Banks Season 3 on Thursday, and we think it's fair to say this will be the most dramatic season yet.

One of the most significant moments showcases John B with his presumed-dead dad, Big John.

That will be a huge moment, for sure, but in true Outer Banks fashion, there are far more pressing things on the agenda.

We also see the Pogues in the city of El Dorado, but what takes them there?

The trailer doesn't give that much away, but we have to assume treasure will be the driving force here.

It always is with this show, and that's not necessarily a bad thing.

The show knows what it is, even if some of the developments of late have been a bit on the soapy side.

The trailer does have a lot of what fans want, too, including some romance.

"After losing the gold and fleeing the Outer Banks, Season 3 finds the Pogues washed ashore on a desert island that, for a brief moment, seems like an idyllic home," the Season 3 logline teases.

"Officially deemed "Poguelandia," the island's newest residents spend their days fishing, swimming, and reveling in the carefree lifestyle of their temporary dwelling."

"But things quickly go south for John B, Sarah, Kiara, Pope, JJ, and Cleo when they find themselves once again caught up in a race for the treasure, quite literally running for their lives."

"They're broke and far from home, they can't trust anyone, Ward and Rafe are hungry for revenge, and there's a ruthless Caribbean Don who will stop at nothing to find the bounty."

"Was the treasure ever within their reach? Or was it all a trap to stop them once and for all? Either way, it's the Pogues against the world – and the only way out is together."

The Outer Banks Season 3 cast includes Jonas Pate, Josh Pate, Shannon Burke Cast: Chase Stokes (John B.), Madelyn Cline (Sarah Cameron), Madison Bailey (Kiara), Jonathan Daviss (Pope), Rudy Pankow (JJ), and Austin North (Topper).

The cast is rounded out by Drew Starkey (Rafe), Carlacia Grant (Cleo) and Charles Esten (Ward Cameron), Cullen Moss (Shoupe), Julia Antonelli (Wheezie Cameron), Caroline Arapoglou (Rose Cameron),  and E. Roger Mitchell (Heyward).

Also starring is Charles Halford (Big John), Elizabeth Mitchell (Limbrey), Andy McQueen (Carlos Singh), and Lou Ferrigno Jr. (Ryan).

Outer Banks Season 3 premieres February 23. Check out the trailer below.
Paul Dailly is the Associate Editor for TV Fanatic. Follow him on Twitter.