News
Police searching for suspects in Lauderhill after trio bailed from stolen vehicle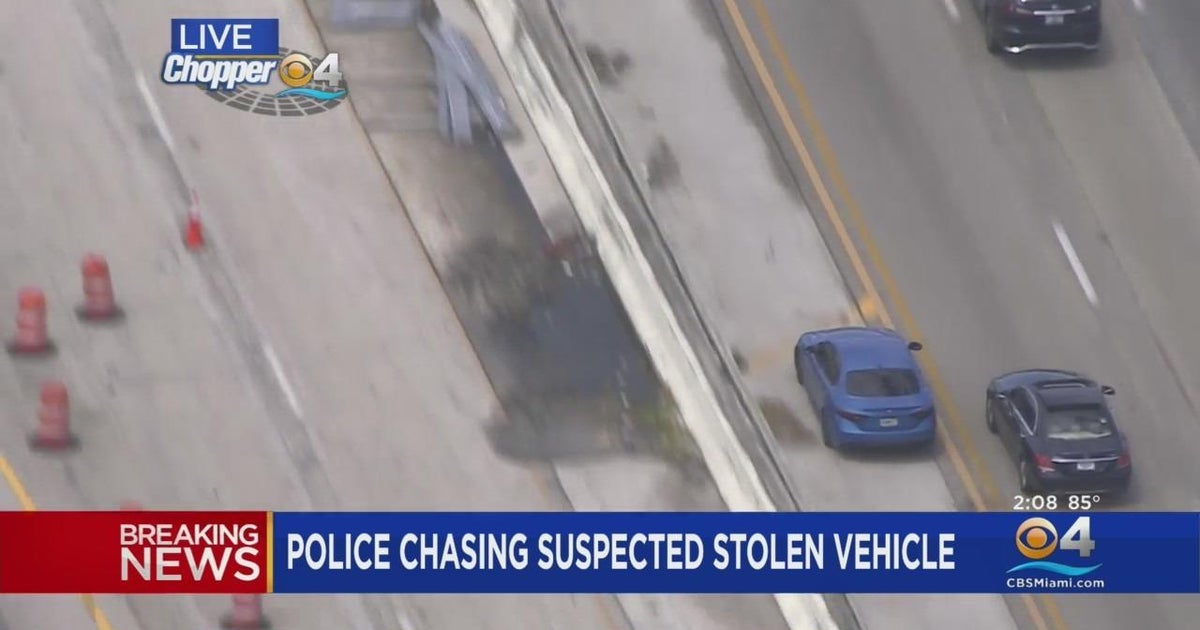 MIAMI – Police are searching for a trio of suspects in Lauderhill after they bailed from stolen vehicle used a lengthy chase.
Three suspects were in a blue Alfa Romeo that was driving at a high rate of speed.
According to police, this is part of criminal investigation that originated in Boynton Beach.
The chase started on Ives Dairy Road in Miami-Dade before the suspects began speeding north on I-95.
The suspects eventually bailed out at a complex in Lauderhill.
Several police units have converged on the area.
Stay with CBSMiami.com for updates on this developing story.