News
Pornhub removes Wagner ad recruiting soldiers for Russian war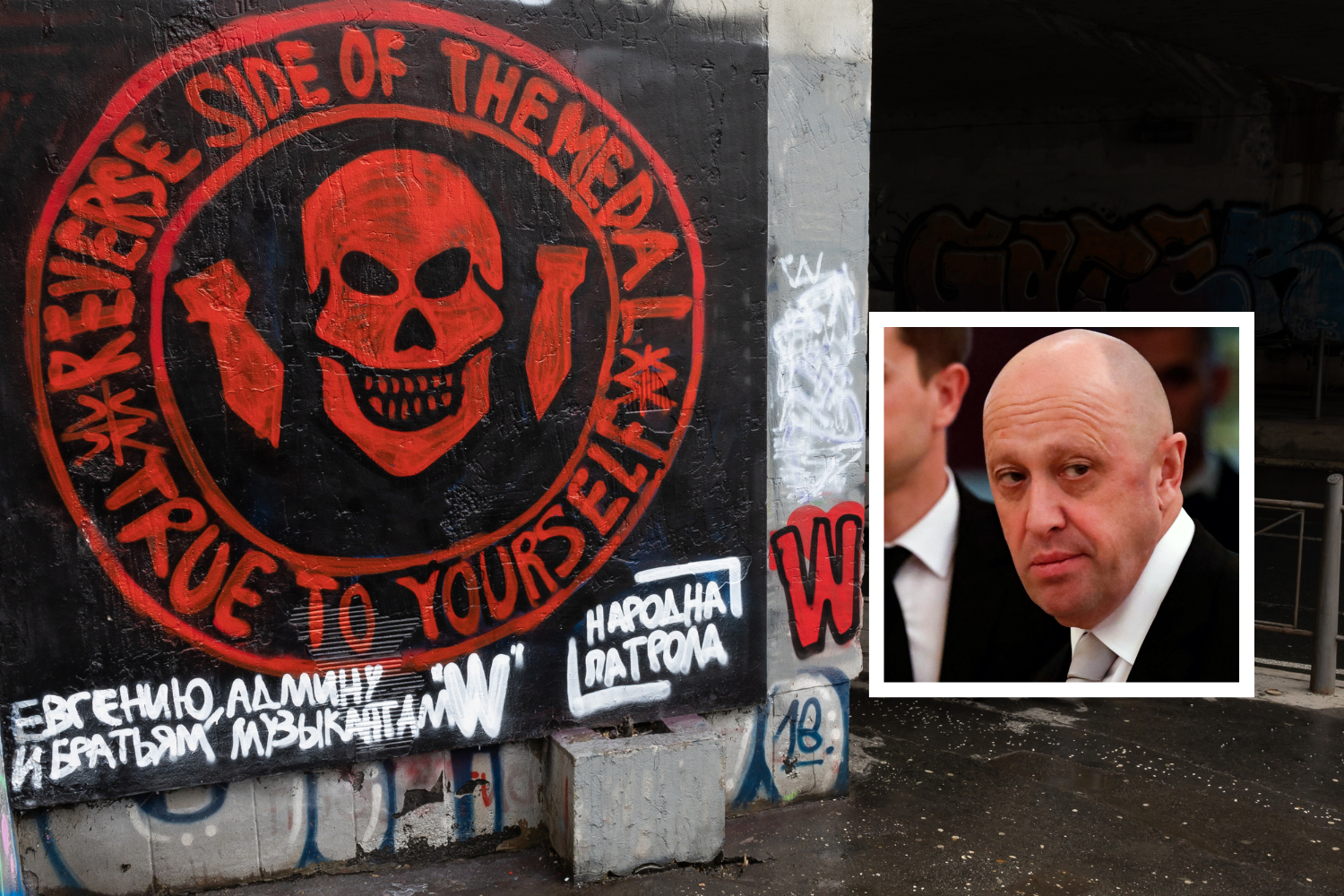 Pornhub has removed Wagner Group advertisements that sought to encourage people to join its Russian mercenaries fighting in Ukraine.
A spokesperson for Pornhub told Newsweek that the ads have been removed and said that the website does not allow any politically related advertisements.
Earlier this week, there were reports that advertisements seeking people to join the Wagner Group appeared on Pornhub, the world's biggest pornography website. According to The Moscow Times, the ads showed a woman licking a lollipop while a voice is heard boasting about the Wagner Group's credentials.
"We are recruiting fighters from all regions of Russia," the ad said, according to The Moscow Times, a Russian-language online newspaper. At the end of the advertisement, a number appeared on the screen for individuals to call.
Since the start of the Russia-Ukraine war, the Wagner Group, led by Yevgeny Prigozhin, has been heavily involved in the fighting, including the battles for control of the city of Bakhmut.
Prigozhin was previously believed to be a strong ally of Russian President Vladimir Putin, but there have been reports of tensions between the two. The Institute for the Study of War (ISW), a U.S.-based think tank, said in a report last October that Prigozhin was angering Russian officials "by publicizing the so-called 'Wagner line' of fortifications in northeastern Ukraine, which appears misaligned with Kremlin-led narratives on the course of the war."
Last month, Prigozhin sharply criticized the Russian Ministry of Defense. Politico reported that he said, "The chief of the general staff and the minister of defense are giving away orders to the left and right which say that Wagner PMC should not only not be given ammo but also no help with air transport…. There is a direct counterwork."
In October, Kremlin spokesman Dmitry Peskov called Prigozhin "simply a Russian citizen," adding that he "makes a big, feasible contribution" to Russia.
It was also previously reported that Prigozhin was recruiting Russian prisoners to join the Wagner mercenaries. However, in an update Monday, the U.K. Ministry of Defence said, "In recent weeks, Wagner Group owner Yevgeny Prigozhin has likely lost access to recruiting in Russian prisons due to his ongoing dispute with the Russian MoD [Ministry of Defence] leadership. Prigozhin is likely pivoting recruitment efforts towards free Russian citizens."
The update went on: "About half of the prisoners Wagner has already deployed in Ukraine have likely become casualties and the new initiatives are unlikely to make up for the loss of the convict pipeline. If the ban endures, Prigozhin will likely be forced to reduce the scale or intensity of Wagner operations in Ukraine."
Newsweek reached out to Russia's Ministry of Defense for comment via email.