News
Republican candidate is paying people to donate to his campaign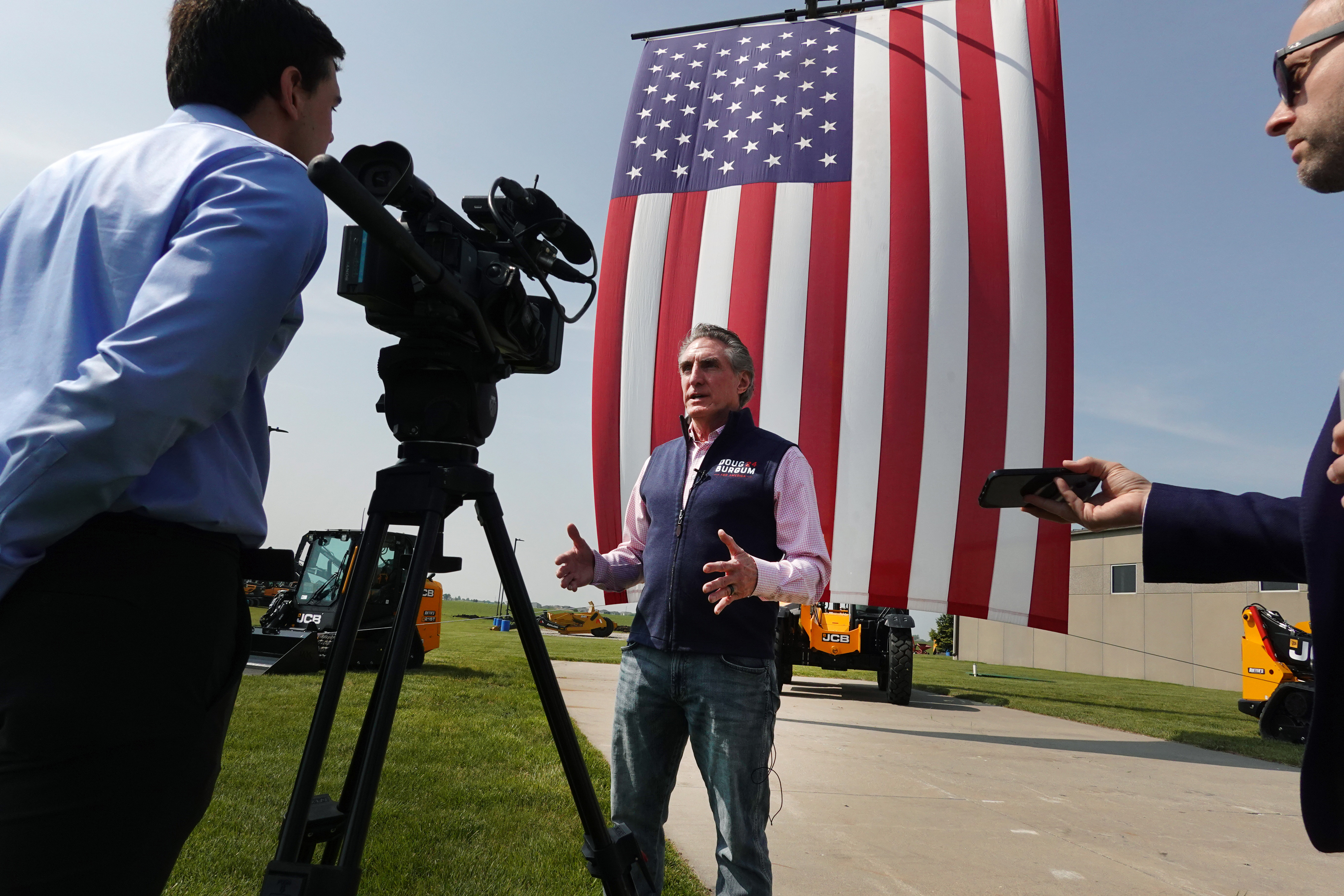 Longshot Republican presidential candidate Doug Burgum is offering to pay people to donate to his campaign as he races to meet the criteria to qualify for the first Republican debate in Milwaukee next month.
In text message and emailed solicitations to voters this week, Burgum, former software executive and governor of North Dakota—who has a reported net worth of more than $1 billion, according to some sources—has been offering donors to his campaign a $20 gift card if they give money to his campaign, even for donations of a single dollar.
"The burden on American families caused by the Democrats is unruly, and Joe Biden is doing nothing to fix it," his campaign wrote on a WinRed page soliciting donations. "We want to help, so we're offering YOU a $20 gift card, and all YOU have to do is contribute $1 to claim it."
The program was first reported by FWIW, a Substack newsletter that covers campaign spending and strategy.
It's unlikely a move made out of a need for funds. Burgum is independently wealthy and made a reputation of lavish spending from his own pockets against his political opponents in North Dakota, the Associated Press reported, often to the chagrin of his own party. However, the spending could be a sign of the Burgum campaign failing to gain traction as it races to meet the qualifications they need to make it onto the debate stage in a crowded Republican field.
According to rules set by the Republican National Committee, qualifying candidates will have received contributions from a minimum of 40,000 individual donors, including at least 200 unique donors in 20 or more states. Those candidates also must earn at least one percent in a trio of high-quality national polls (or a mix of national and early-state polls) between July 1 and August 21.
They also must sign a loyalty pledge promising to support the party's eventual nominee—a quirk in the process that could prevent figures like former Texas Congressman Will Hurd and frontrunner Donald Trump from participating.
While it is unclear how many donors Burgum currently has (a number that won't be made public until his Q2 campaign finance report becomes public in the next week), Burgum has also failed to register with voters nationally, rarely appearing in national polls.
And when he does, he often polls poorly; In a CWS Research poll for the conservative Defend Texas Liberty PAC late last month, Burgum polled at less than one percent out of a group of 10 candidates in the Lone Star State ahead of its primary next spring, while a national poll by Echelon Insights on June 29 had Burgum sitting at just 1 percent nationally.
Newsweek has reached out to the Burgum campaign for comment. However, he's not alone in his struggle to qualify.
Asa Hutchinson, the former Arkansas governor, has already been quoted publicly saying he was having difficulty meeting the RNC threshold for the debate, while Vivek Ramaswamy—another candidate in the Republican field—recently launched a program to give donors a 10 percent cut of whatever they raise for his campaign.
Others, like Hurd, have made qualifying for the debate stage a central part of their recent campaign messaging, consistently urging his supporters on social media and in the press to give him at least a dollar to see him on the debate stage.
"I am working in order to get to 40,000 donors and making the case to 40,000 individual donors that, 'Hey, if you want to see someone on the debate stage who has experience in foreign policy, domestic policy, and technology, go to hurdforamerica.com and give me at least $1 to get me on there," Hurd said in a recent interview with MSNBC before answering a question about his willingness to sign the RNC loyalty pledge.