Education
Riverton Unveiled: Ground Improvement, Engineering Strategies, and Future Prospects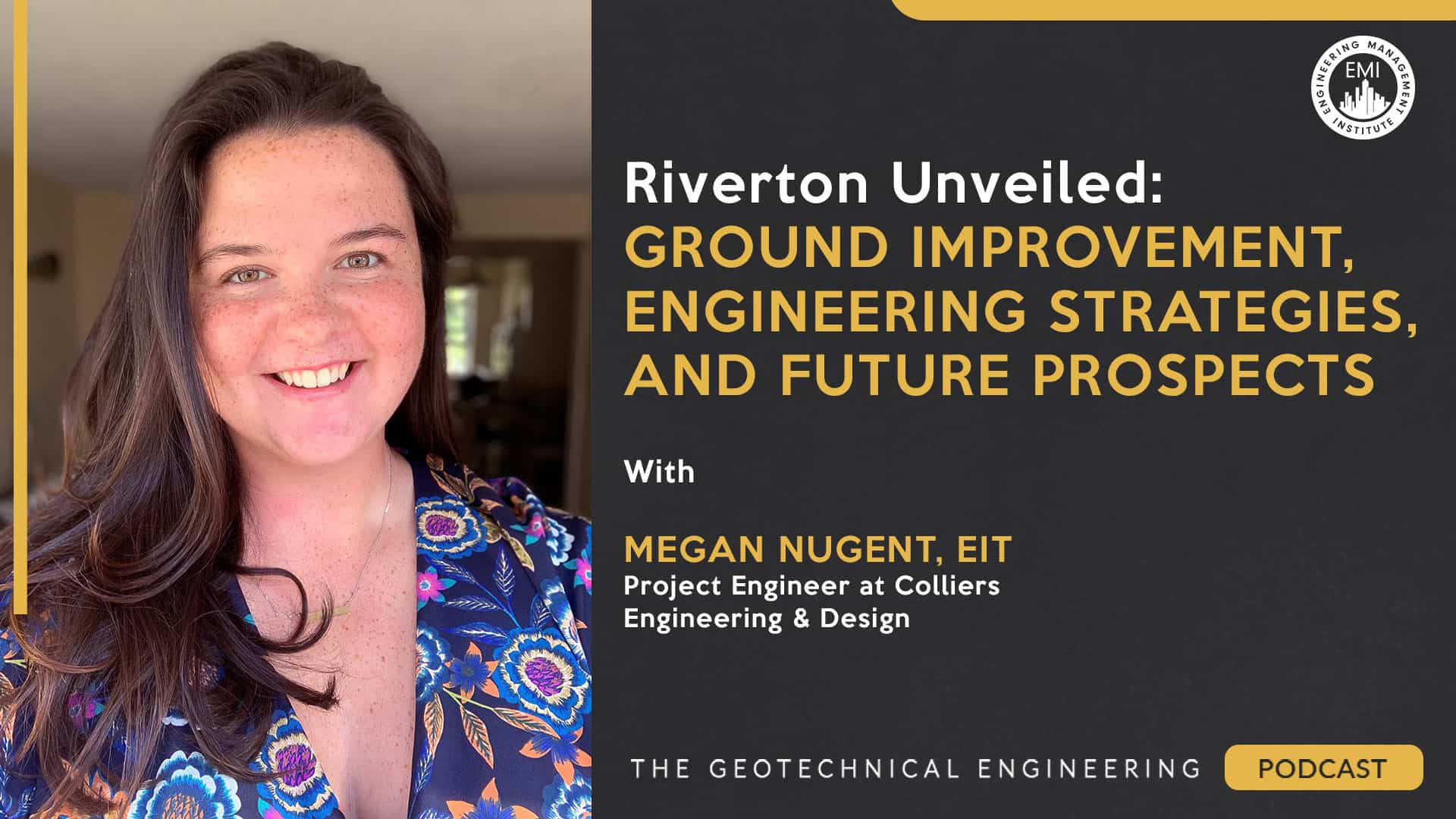 Podcast: Play in new window | Download | Embed
In this episode, we talk to Megan Nugent, EIT, a project engineer for Geotechnical Services at Colliers Engineering & Design. Megan shares her insights into the world of geotechnical engineering and discusses an intriguing project called Riverton. We explore Riverton's central location, diverse soils, ground improvement processes, and the innovative use of processed dredge material.
***The video version of this episode can be viewed here.***
Engineering Quotes:

Here Are Some of the Questions We Ask Megan:
Can you provide some insights on the central location of the Riverton project, including its proximity to major roadways and transportation hubs?
Could you provide some information about the variability of the soils present in the project area and the ground improvement processes that have been implemented?
How does the citrus soil cement blending contribute to the stabilization of materials, particularly in the context of on-site dams and below-building pads?
What method or equipment are you using to create these cells or volumes?
Can you provide some insight into the implementation of deep dynamic compaction for the sandier sections of the site?
What specific monitoring instruments or techniques are used to ensure the surcharge's effectiveness and determine the appropriate timing for its removal?
From a geotechnical standpoint, is there typically just one person overseeing everything at any given time, or are there multiple individuals involved?
Can you explain how the processed dredge material is used in filling at Riverton, and how you handle its sensitivity to moisture during placement?
How have formal and informal mentoring relationships influenced your growth as an engineer and supported you on this project?
Can you share other interesting or challenging projects that you worked on within your area of expertise?
What are the anticipated benefits of the engineering strategies in Riverton in terms of project success and long-term sustainability?
What advice would you give to aspiring geotechnical engineers, and what key lessons have shaped your perspective on the work?
Here Are Some of the Key Points Discussed About the Riverton Project: Ground Improvement, Engineering Strategies, and Future Prospects
Riverton is one of the largest brownfield redevelopment sites in New Jersey, centrally located in Sayreville with its exit off the Garden State Parkway and near Route 9, Route 35, 440, and the New Jersey Turnpike, offering excellent transportation access. It also has several miles of frontage on the Raritan River and Raritan Bay, spanning over 400 acres and featuring proposed mixed-use development opportunities.
Covering over 400 acres, the project area exhibits diverse geology, including soft river settlement, loose sands over clay, and stiff clays with lagoons from previous manufacturing facilities. Ground improvement techniques such as soil stabilization, deep dynamic compaction, surcharging, and the use of processed dredge material have been implemented to address these soil variations.
The poor soils in the lagoon area are stabilized by blending them with Portland cement, using a higher ratio for full-depth mixing under the proposed Bass Pro shops and a lower ratio for the dam due to lighter future development loading.
The process of creating the dam involves a trial-and-error approach, using excavator buckets to pump Portland cement into large boxes to prevent it from escaping due to wind, and then mixing the cement with the excavator buckets while conducting control testing.
Deep dynamic compaction was used in a limited area of the site due to the presence of shallow sands above clays, which are prone to liquefaction, showcasing a somewhat primitive yet fascinating technique of dropping a substantial weight to address the issue primarily associated with the surface soils.
Two surcharge programs larger than 25 acres have been completed, with 70 acres remaining, utilizing dewatering techniques and electronic data instrumentation for monitoring settlement and water pressures.
There is one person overseeing geotechnical aspects, but during busy periods, there may be two or three individuals involved. The full-time inspection covers general processes, while additional personnel are assigned to specific projects for comprehensive oversight.
The use of processed dredge material as fill at Riverton has led to a significant elevation increase. To manage its moisture sensitivity during placement, the soil is tilled, exposed to sunlight, and allowed to settle before compaction and testing.
Mentorship is a valuable tool for career growth. Mentors can provide guidance, support, and advice, which can help mentees learn new skills, develop their careers, and achieve their goals.
The biggest challenge is infiltration investigations. The New Jersey BMP, Chapter 12, is a complex set of regulations that can be daunting to work with. The department has developed a good structure for determining how deep to dig and where to test, but the projects are still challenging. There are no easy sites left in New Jersey, so you must be creative in your approach.
Ground improvement processes have been essential to the project's success. The future includes more surcharging, DSDC, and IA, as well as other foundation alternatives. Cleanup efforts will help keep the site clean and safe for the future.
Never stop learning. Don't be afraid to make mistakes and get your hands dirty. Everyone makes mistakes, but it's important to learn from them. Getting hands-on experience is essential for understanding geotechnical engineering principles.
More Details in This Episode…

About the Guest: Megan Nugent, EIT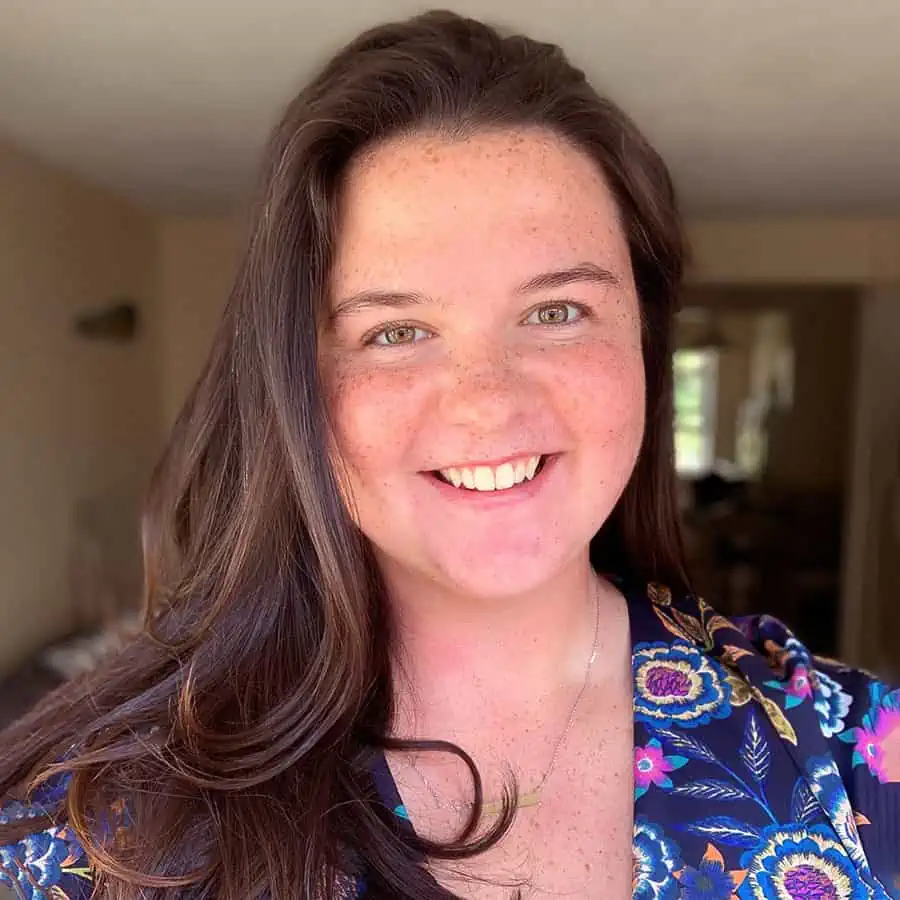 Megan Nugent, EIT, is a project engineer for Geotechnical Services at Colliers Engineering & Design (formerly Maser Consulting). She has been with the company for five years, having started immediately after graduating with a Bachelor of Science in Civil Engineering from The College of New Jersey in 2018. She is currently pursuing a Master of Science in Civil Engineering (focus on Geotechnical Engineering) from Rutgers University, which she expects to complete in 2023.
About the Host: Jared M. Green, P.E., D.GE, F.ASCE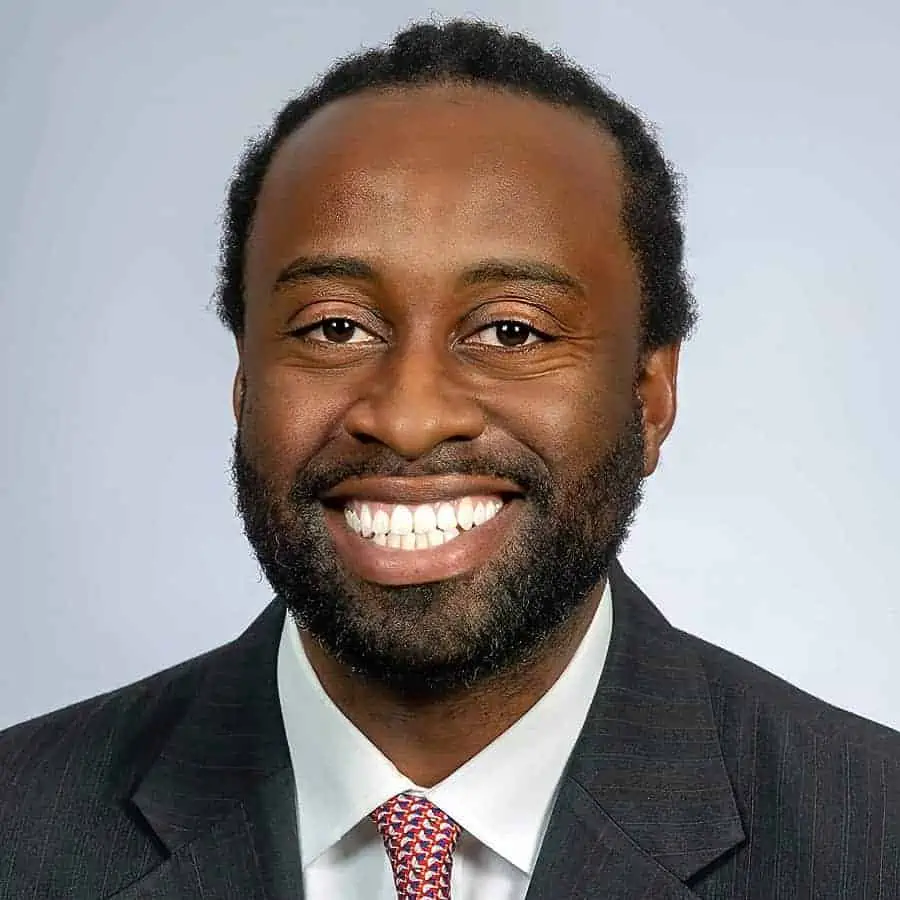 Jared, originally from southwest Philadelphia, Pennsylvania, graduated from Syracuse University's College of Engineering in 2001 with a B.S. in Civil Engineering. He later went on to attain his M.S. in Civil Engineering (Geotechnical Focus) from the University of Illinois, Urbana-Campaign, in 2002. In 2003, he began working in the New York City office of Langan. He has since become a Principal / Vice President and is one of the owners of this international land development engineering consulting firm. After 15 years at Langan, Jared moved to the Philadelphia office and is one of the geotechnical practice leaders in that office.
Jared is a consultant and team leader who also enjoys mentoring young engineers and first-generation college students. He has been instrumental in increasing the number of pre-college students who are interested in STEAM majors and fields. He strives to make complex engineering topics relatable and understandable to people new to the field and to people who are completely unfamiliar with engineering. Jared and his family currently reside in Flemington, New Jersey. He and his wife have three energetic, inquisitive, and awesome children. You can connect with Jared here.
Sources/References:
Colliers Engineering & Design
Riverton, NJ Waterfront Development Project in Sayreville
New Jersey Stormwater Best Management Practices Manual: Chapter 12
Send Megan Nugent, EIT, an email
Connect with Megan Nugent, EIT, on LinkedIn
This Episode Is Brought to You by Colliers Engineering & Design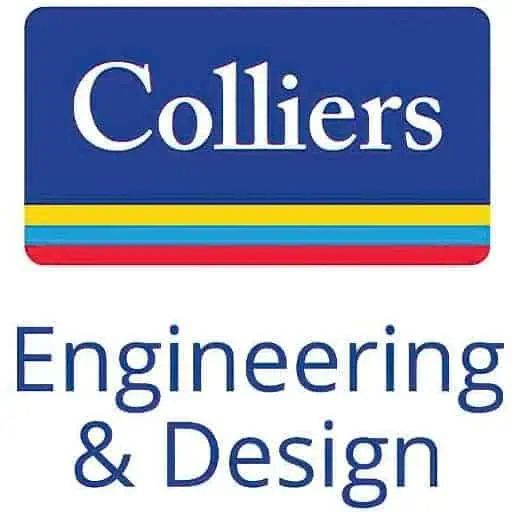 Colliers Engineering & Design is a full-service A&E firm with more than 2,200 employees and over 60 offices nationwide. As an industry leader, Colliers Engineering & Design has a responsibility to ensure the built environment is constructed with a commitment to the inclusivity, health, and welfare of our people, clients, and communities. For more information about how you can join their team, find them on Twitter, Facebook, Instagram, and LinkedIn or visit their website at colliersengineering.com.
Please leave your comments or questions in the section below on ground improvement techniques.
To your success,
Jared M. Green, P.E., D.GE, F.ASCE
Host of The Geotechnical Engineering Podcast