News
Russia reports doubling of COVID cases in past month, "very difficult" situation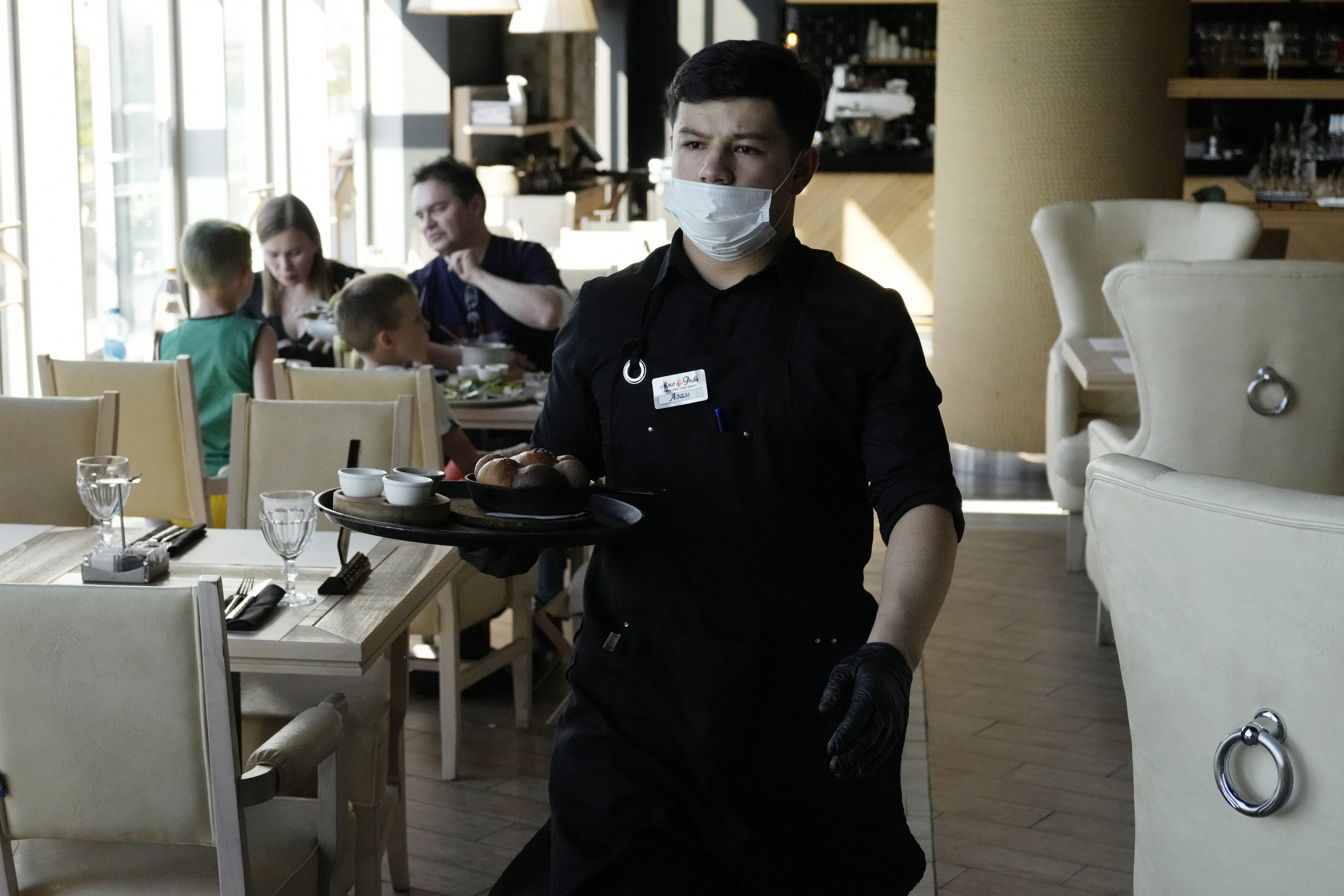 Moscow Mayor Sergei Sobyanin, responding to increases in coronavirus rates, announced ramped up restrictions on Tuesday, saying "the situation with the coronavirus remains very difficult" in the Russian capital.
Russia's capital city clocked in at 6,555 new COVID-19 cases on Tuesday, according to the country's state coronavirus task force, and 16,715 new cases were recorded across Russia. The numbers are twice what they were just a month ago.
Sobyanin banned all entertainment and sports events exceeding 500 people present.
For more reporting from the Associated Press, see below:
Starting next Monday, all restaurants, cafes and bars in Moscow will only allow in customers who have been vaccinated against COVID-19, recovered from the virus within the past six months or can provide a negative coronavirus test carried out within 72 hours prior to the visit. To prove their eligibility, customers will need to obtain a QR code at one of several government websites.
Coronavirus infections surged in the Russian capital two weeks ago, prompting the city authorities to order mandatory vaccinations for workers in retail, education and some other service sectors. Russians have been widely resistant to vaccinations and only less than 13 percent of the population has received at least one shot of a coronavirus vaccine.
___
KALAMAZOO, Michigan—Western Michigan University said it will hold a series of drawings, from August to December, to give away more than $100,000 to students who have been vaccinated against COVID-19.
There will be 60 winners. The biggest prizes are five worth $10,000 each. The money can be used for tuition, fees, campus housing and campus dining.
"Students need help with the cost of college, and so we felt like those would really be incentives that would speak to students," said Diane Anderson, vice president of student affairs.
Students, of course, need to show proof of vaccination.
___
LONDON—Scottish First Minister Nicola Sturgeon says she is aiming to lift most remaining coronavirus restrictions in Scotland on Aug. 9.
She also told Scottish lawmakers changes to current restrictions will be postponed by three weeks to July 19 as a result of a sharp spike in new infections that are largely due to the delta variant first identified in India.
She said 2,167 cases have been recorded in Scotland in the past 24 hours, the highest level since Jan. 8 when the U.K. as a whole was in the midst of a catastrophic second wave of the pandemic.
The U.K. as a whole recorded 11,625 new cases on Tuesday, the highest daily figure since Feb. 19.
She said her government will make a final assessment nearer the time to see whether this could include the lifting of social distancing rules both indoors and out. l as outdoors.
The other nations of the U.K.—England, Wales and Northern Ireland—are moving out of lockdown at different speeds.
___
ISTANBUL—Turkey's president has announced the country's first local vaccine in development against COVID-19 would be called TURKOVAC.
The first dose of the vaccine's third phase trial was administered to a male volunteer Tuesday in a videoconference by the health minister, professors and Turkey's president. The health minister said Phase 1 and 2 trials showed the vaccine's safety and immune response.
TURKOVAC is using an "inactivated virus" technology and was developed at Erciyes University. Other vaccine developments continue in Turkey. Turkish President Recep Tayyip Erdogan has said it is imperative to have a local vaccine that Turkey would use in the country and export to others.
Turkey is currently using vaccines from China's Sinovac and Pfizer-BioNTech. Russia's Sputnik V will also be used. The country lowered the age category to 25 on Tuesday.
Health Minister Fahrettin Koca said the vaccine is the "pride of the nation."