News
School loses basketball title after students caught throwing tortillas at Hispanic athletes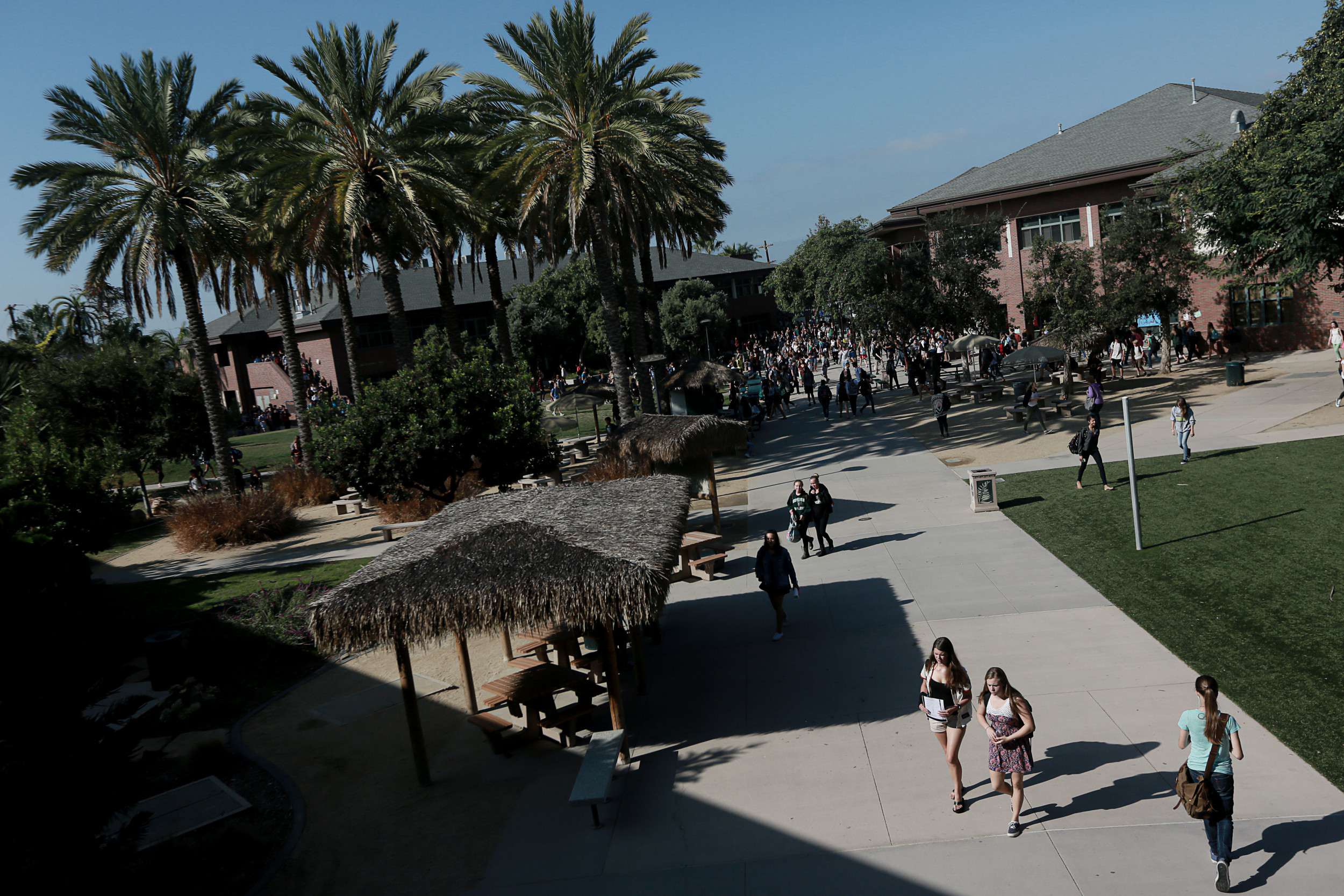 After video went viral online of a group of students appearing to throw tortillas at Hispanic players during a boys basketball playoff game, the high school has been stripped of its regional title.
An investigation into the incident has resulted in Coronado High School losing its title, according to a press release from the California Interscholastic Federation (CIF).
"After a thorough review and analysis of the incident following the conclusion of the Division 4-A Regional Basketball Championship game between Coronado High School and Orange Glen High School, the CIF State Executive Director reiterates that discriminatory and racially insensitive behaviors toward an opponent contravene the principles of education-based athletics," the release stated.
"In this instance, there is no doubt the act of throwing tortillas at a predominately [sic] Latino team is unacceptable and warrants sanctions," the release added. "The 2021 Southern California Boys Basketball Division 4-A Regional Championship is vacated."
A video posted to Twitter on June 20 showed the Orange Glen and Coronado teams on the court along with some fans and coaching staff after the game. Tortillas can be seen flying, and one person is heard saying: "What the heck, freakin' tortillas?"
The Escondido Union School District, of which Orange Glen High School is a part, serves a predominantly Hispanic population. The incident sparked controversy because people on social media and in the California communities found it to be racially insensitive.
"This behavior is reprehensible," Coronado Unified School District Superintendent Karl Mueller wrote in a statement at the time. "We cannot allow anyone in our community to be made to feel unwelcome and we send our deep and sincere apology to the Orange Glen community.
"The individuals who participated in these actions do not reflect our school district's values. I want to make it clear that there is no place for such conduct in Coronado Unified School District."
Mueller has since stated that the school is "reviewing the decision and will evaluate a possible appeal."
"We have also retained an outside investigator to thoroughly review the incident, which will guide any additional corrective actions," Mueller said. "Whatever actions we take to address this matter, this incident and the CIF decision have served as clear reminders of the importance of sportsmanship and respectful conduct toward one another."
In addition to the vacated regional championship title, the CIF stated that Coronado High School will be on probation until 2024 and cannot host postseason contests for boys basketball "at the Section, Regional or State levels" until after 2023. Additionally, no other athletic department at the school can host any postseason contests until all student athletes complete a "sportsmanship workshop" with "racial/cultural sensitivity training."
A report from CBS8 also noted that the head basketball coach, J.D. Laaperi, was fired in a 5-0 district vote shortly after the video went viral.
KUSI News received a statement from Coronado Mayor Richard Bailey, expressing his disappointment with the unsportsmanlike conduct seen in the viral video.
"While consequences are warranted for such an egregious action as throwing tortillas at a predominantly Latino team and the sanctions below are being levied on the athletic program at Coronado High School, we must all be aware that behavior does not normally change with sanctions alone," he said.
"The path towards real change comes with the development of empathy for those who are on the receiving end of this type of degrading and demeaning behavior, no matter the proffered intent of that behavior."
Newsweek reached out to Coronado High School for additional comment but did not hear back in time for publication.