News
Sha'Carri Richardson left off USA sprint relay team, will miss Tokyo Olympics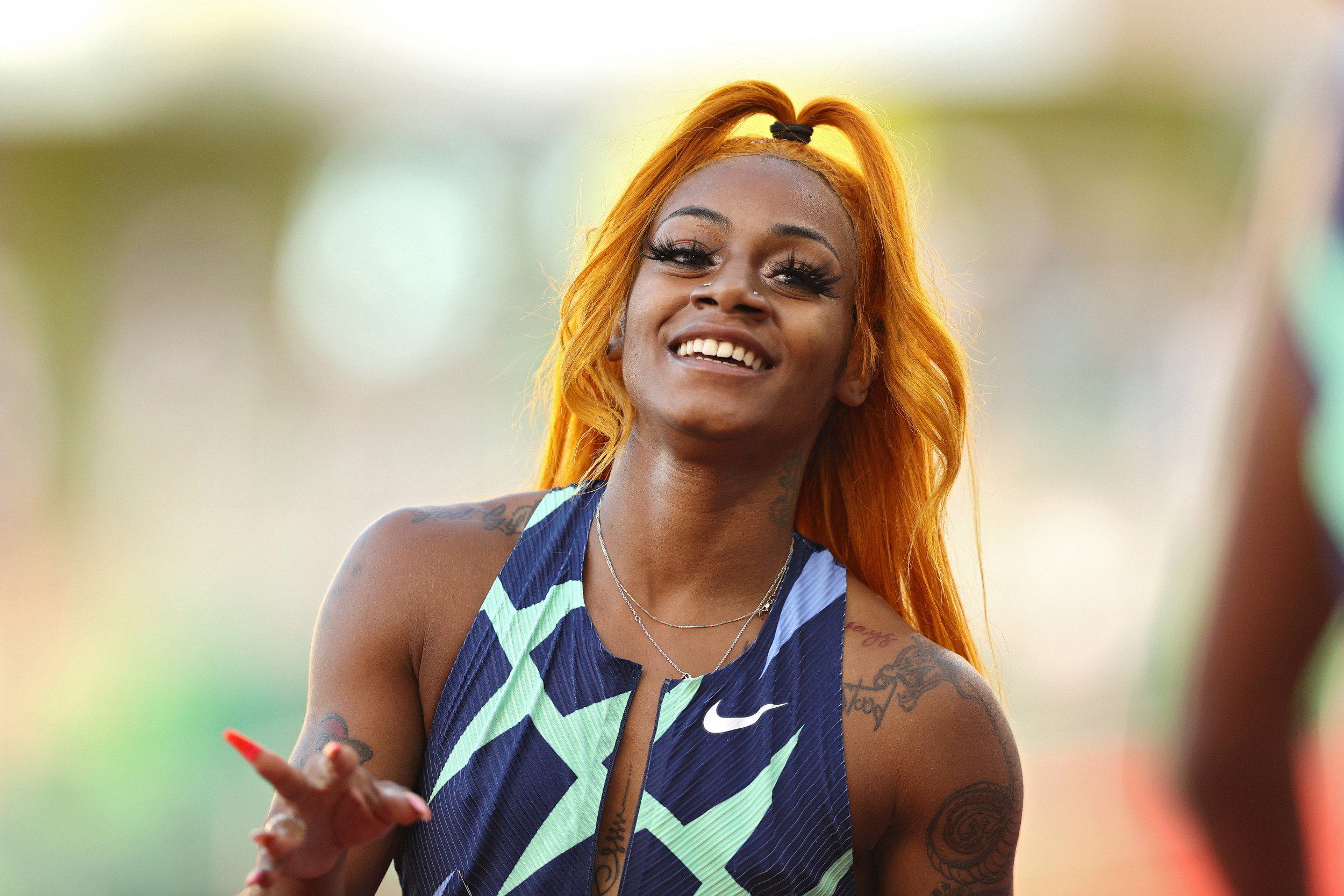 Sprinter Sha'Carri Richardson was not on the official U.S. Olympic Track and Field roster released Tuesday, meaning she will miss competing in the 2021 Tokyo Olympics.
After the champion sprinter received a one-month ban and an event disqualification from the World Anti-Doping Agency for testing positive for cannabis on June 28, it became clear that Richardson would not be allowed to compete in the women's 100-meter sprint event as part of Team USA.
Since the one-month ban would lift by the time the Track and Field events are scheduled to begin in Tokyo, however, it was not immediately clear whether or not Richardson might be able to compete as part of the women's 4×100-meter relay team. Tuesday's official roster release makes it clear that Richardson will not compete in the 2021 Olympic games.
"While USATF fully agrees that the merit of the World Anti-Doping Agency rules related to THC should be reevaluated, it would be detrimental to the integrity of the U.S. Olympic Team Trials for Track & Field if USATF amended its policies following competition, only weeks before the Olympic Games," a USATF statement said Tuesday.
"All USATF athletes are equally aware of and must adhere to the current anti-doping code, and our credibility as the National Governing Body would be lost if rules were only enforced under certain circumstances. So while our heartfelt understanding lies with Sha'Carri, we must also maintain fairness for all of the athletes who attempted to realize their dreams by securing a place on the U.S. Olympic Track & Field Team."
Last month, the athlete wowed spectators by running the 100-meter race in 10.86 seconds during the Olympic Team Trials in Eugene, Oregon, and was thought of as a favorite to win in Tokyo. After receiving her ban for marijuana, which Richardson used legally in Oregon, Richardson said she used it to help with panic from learning her biological mom had just died.
"I know what I did and what I'm not supposed to do," she said. "I know what I'm not allowed to do and I still made that decision. Not making an excuse or looking for any empathy… but being in that position of my life and finding out something like that… that definitely was a heavy topic."
Since the news of Richardson's doping ban broke, multiple celebrities and politicians have spoken out about her situation—mostly in support of the would-be Olympian's struggle. Seth Rogen, Alex Morgan and Jake Paul all tweeted their disagreement with the ban.
While President Joe Biden supported the decision, saying "The rules are the rules…I was really proud of the way she responded," more progressive politicians like Alexandria Ocasio-Cortez and Corey Booker spoke out in support of equality in cannabis legalization and Richardson's impressive performance.
Newsweek reached out to USATF for comment.