News
Social media companies, fact checkers shrug off Wuhan lab leak embarrassment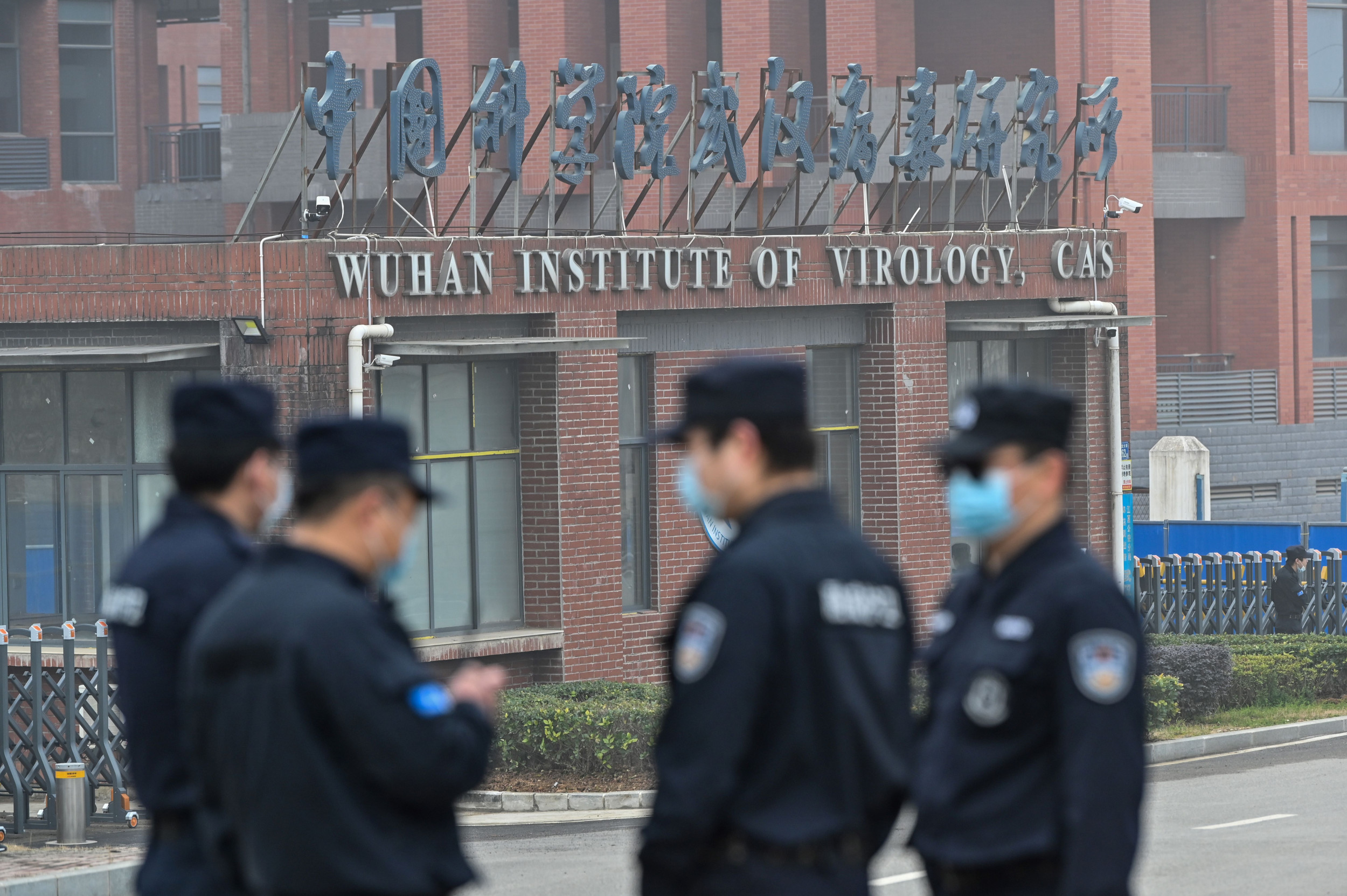 With uncertainty still surrounding the exact origin of COVID-19, some social media companies and fact checkers have had to reverse course on earlier positions to acknowledge that widely-held beliefs were prematurely treated as fact.
An explosive series of reported features published in late May and early June documented the shift among social media companies and fact checkers as the Wuhan lab leak theory, once dismissed as a far-right conspiracy theory, was folded back into the public discourse as worthy of investigation.
The shift began with an announcement from President Joe Biden on May 26. Biden said U.S. intelligence officials narrowed their understanding of the COVID-19 origin story to two likely paths: the transmission of the virus from animal to human, and the possibility that the virus may have escaped from a lab before its spread began in Wuhan, China. Intelligence officials have "not reached a definitive conclusion" between the two scenarios, Biden said.
The lab leak theory was discussed in the early days of the virus' spread but quickly dismissed. The general politicization of the pandemic—including former President Donald Trump's embrace of the lab leak theory—combined with the very real impacts the virus was having on the human population increased pressure on public figures and media outlets alike to avoid the appearance of spreading or tolerating misinformation.
A letter signed by 27 scientists that was published in February 2020 by the prominent medical journal The Lancet condemned virus origin theories aside from those of natural development, which further pushed the lab leak theory into conspiracy territory.
U.S. intelligence officials have "not reached a definitive conclusion" regarding the origins of the COVID-19 pandemic, President Joe Biden said last month. In the photo above, security personnel stand guard outside the Wuhan Institute of Virology in Wuhan as members of the World Health Organization (WHO) team investigating the origins of the COVID-19 coronavirus make a visit to the institute in Wuhan in China's central Hubei province on February 3, 2021.
HECTOR RETAMAL/AFP via Getty Images
As Newsweek previously reported, major media outlets including The New York Times, The Washington Post, CNN and NPR published articles in early 2020 that treated discussions of the lab leak theory as sources of incorrect and conspiracy-fueling content.
In recent days, many media outlets have published research-driven articles, explainers and opinion pieces examining the lab leak theory and its path through public discourse, assessing the various missteps and corrections along the way.
Facebook, which owns Instagram and WhatsApp, was the first social media company to declare a policy change after Biden's announcement on May 26. The social media giant, which The Associated Press reported in February that it was expanding its crackdown of the spread of COVID-19 misinformation, and said it would stop removing content that suggested the virus came from a lab rather than through human-animal transmission.
"In light of ongoing investigations into the origin of COVID-19 and in consultation with public health experts, we will no longer remove the claim that COVID-19 is man-made or manufactured from our apps," Facebook Vice President of Integrity Guy Rosen said in a statement. "We're continuing to work with health experts to keep pace with the evolving nature of the pandemic and regularly update our policies as new facts and trends emerge."
As the AP noted in its coverage of Facebook's policy reversal, decisions regarding which content to remove are tricky and have largely been avoided by social media companies, many of which prefer to offer fact-checking articles when disputed topics arise on their platforms. But the pandemic, along with the 2020 presidential election season, spurred some social media companies to make those kinds of editorial decisions, with many saying they did so with public health guidance in mind.
After Facebook announced its policy reversal, Politico reported that Twitter did not have a policy update of its own to announce, a response that a company spokesperson reiterated to Newsweek when reached for comment.
"We continue to take enforcement action on content and accounts that advance demonstrably false or misleading claims about COVID-19 and that may lead to significant risk of harm," the Twitter spokesperson said in a statement emailed to Newsweek. "We do this work in close consultation with global public health authorities, and we'll continue to collaborate with public health experts to help people find authoritative, reliable information about COVID-19, particularly as the pandemic evolves around the world."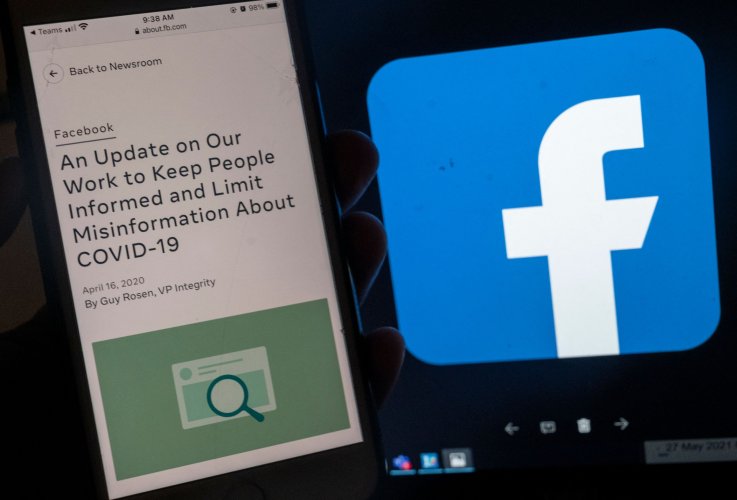 In this photo illustration, a smartphone screen displays a new policy on COVID-19 misinformation with a Facebook website in the background on May 27 in Arlington, Virginia.
ANDREW CABALLERO-REYNOLDS/AFP via Getty Images
However, Twitter does continue to label content that violates its misinformation policy, which the company doubled down on this spring with the introduction of a strike system that primarily targeted the spread of vaccine misinformation.
Despite Twitter's official misinformation policies, the platform was instrumental to discussions held among members of Decentralized Radical Autonomous Search Team Investigating COVID-19 (DRASTIC), a group of "Twitter detectives" determined to solve the "riddle" of the virus' origin.
One anonymous member of DRASTIC, known as "The Seeker" on Twitter, recently walked Newsweek through the group's efforts to find academic papers and other clues about where and how the virus began to spread, many of which led them to seriously consider the lab leak theory. Long threads exploring this theory are still accessible on Twitter, and DRASTIC has also saved many of those discussions on its website.
But The Seeker told Newsweek his Reddit account was permanently suspended after he posted a link to a Medium article that raised questions about whether COVID-19 may have been created through genetic mixing in a lab.
Last spring, Reddit administrators alerted moderators that they could contact the company's investigations team to flag "a piece of misinformation spreading, or an account behaving suspiciously," an option Reddit expanded by the end of April 2020 for all users. A Reddit spokesperson told Newsweek posts could be removed if they are determined to be misleading about public health in violation of the platform's content policy.
Other social networking companies have been careful to acknowledge the shifting nature of the virus origin conversation when handling questions about user content. According to YouTube spokesperson Elena Hernandez, the company aligns its misinformation policy with the advice of local and global health experts, but did not outlaw content dealing with the virus' origin since those details remain unsettled.
"As there has not been consensus on this topic, our policies have not covered claims about the virus' origin, and this type of content is not violative on YouTube," Hernandez told Newsweek.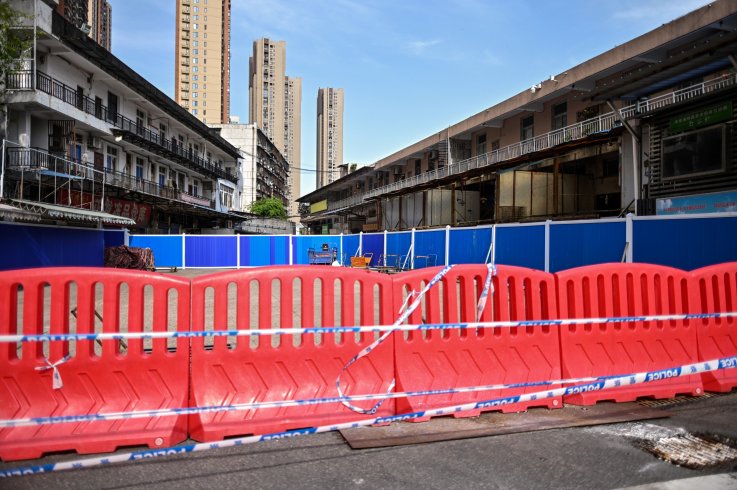 This photo taken on April 15, 2020 shows barriers at the closed Huanan Seafood Market, where the coronavirus is believed to have emerged in Wuhan in China's central Hubei province.
HECTOR RETAMAL/AFP via Getty Images
On LinkedIn, users were widely discouraged from sharing content that deviates from public health guidance.
"We're clear that misinformation or disinformation are not allowed on LinkedIn," a LinkedIn statement shared with Newsweek said. "If it is verified by our teams, fact checkers or reputable media as misinformation, we remove it."
However, the company said it has allowed discussions of opinions on pandemic-related topics so long as those opinions were not framed as fact. Examples of these kinds of discussions, including some on the lab leak theory, are currently accessible on LinkedIn.
"Conversations discussing opinions or constructively disagreeing, but not sharing confirmed misinformation, are welcome, so long as they don't violate our policies in any other way," LinkedIn's statement continued.
Pinterest told Newsweek it removes misleading content and, like LinkedIn, does not allow users to post content that posits theory as fact.
"We remove or limit the distribution of any false or misleading content that may harm Pinners' or the public's well-being, safety or trust," a Pinterest spokesperson told Newsweek. "This includes medically unsupported health claims that risk public health and safety, such as the promotion of false cures, anti-vaccination content, or misinformation about public health or safety emergencies."
Pinterest said posts about the lab leak theory in particular will continue to be handled carefully until investigators determine how the virus began spreading.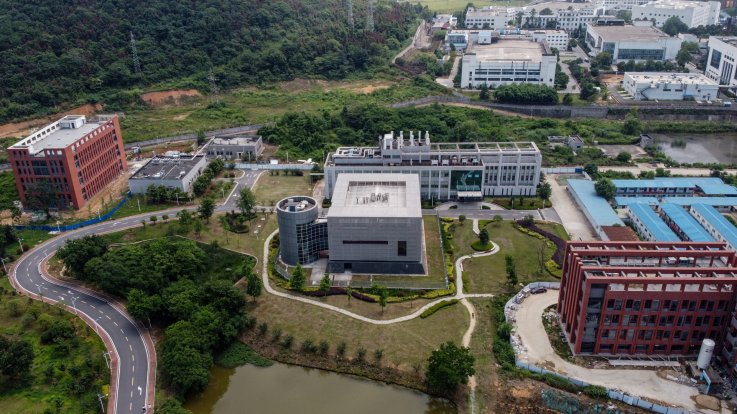 This aerial view shows the P4 laboratory (C) on the campus of the Wuhan Institute of Virology in Wuhan in China's central Hubei province on May 27, 2020.
HECTOR RETAMAL/AFP via Getty Images
"Currently, authoritative sources are concluding that the Wuhan lab leak is a theory and has not been confirmed as fact," the Pinterest spokesperson said. "As such, we will continue to remove content that definitively claims COVID-19 was leaked from a lab until the investigation concludes."
While social media companies struggled with decisions regarding which posts to allow, which to flag and which to add fact checks to, the fact checkers themselves have faced a changing landscape in which beliefs about how the virus came to spread among humans has altered significantly. As a recent Vanity Fair article documented, there were many political factors at work in the initial pandemic narrative that simultaneously played out in the national and international media.
Some fact-checking teams took declarative positions on the COVID-19 origin debate early on, seeking clear answers for readers on where scientists stood amid the changing political discourse. A few days after Biden announced his push for further investigation into the virus' origin, RealClearPolitics published an article exploring the ways in which the debate was "mishandled" by fact checkers, singling out PolitiFact and Factcheck.org as examples of two teams that labeled the lab leak theory as false last September.
Both fact-checking teams published corrections to their articles last month, acknowledging that their initial positions are now disputed. Neither PolitiFact nor Factcheck.org responded to Newsweek's request for comment in time for publication.
The handling of the virus' origin story by media outlets and social media companies has raised questions about how to balance concerns over censorship with fast-spreading information that some believe to be harmful. As Vanderbilt University psychology professor Lisa Fazio recently told the AP, fact-checking scientific debates can be particularly tricky, especially when the topic at the center of the debate is relatively new or unknown.
"It's one reason that content moderation shouldn't be static," she said. "Scientific consensus changes over time."
With fact-gathering on the ground in Wuhan still a nearly impossible task, most media companies have had to backtrack to help audiences understand that there is still much unknown about the virus' origin. Until more facts come to light, most social media companies are softening on their handling of content-sharing about the lab leak theory, acknowledging the debate's wider unknowns and occasionally taking action when users declare certainty over their positions without having the facts to back them up.