News
Social Security update: Why people may get lower 2024 payments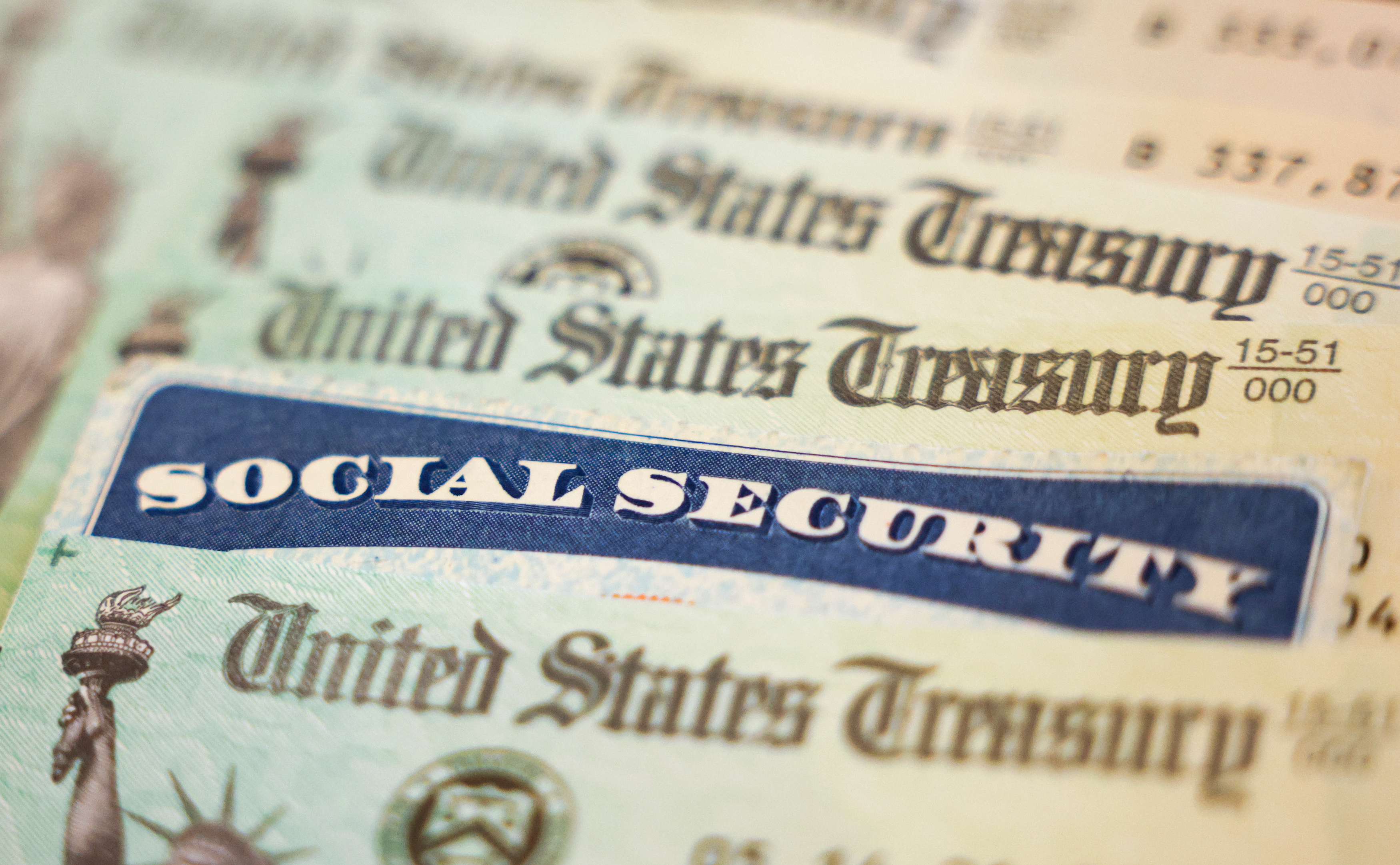 Seniors' cost of living adjustment (COLA) is predicted to decrease nearly 6 percent compared to the current rate due to lower inflation, which policy analysts say could hamper older Americans already on a tight budget.
The Social Security Administration (SSA) is expected to announce the 2024 COLA rate on October 12, predicted by analysts to be 3 percent based on the Consumer Price Index for Urban Wage Earners and Clerical Workers (CPI-W)—the index used to determine the COLA. The current 8.7 percent rate is the highest received by Social Security recipients in more than 40 years.
An SSA spokesperson told Newsweek via email that the final rate is determined after the Bureau of Labor Statistics (BLS) releases the September Consumer Price Index rate, which typically occurs in mid-October. He declined to speculate about next year's COLA.
Newsweek reached out to the BLS via email on Friday afternoon for comment.
A new report issued August 12, composed by Mary Johnson, Social Security and Medicare policy analyst at The Senior Citizens League (TSCL), remained consistent with the 3 precent COLA rate she predicted in her previous month's report.
A 3 percent COLA would raise seniors' average monthly benefits of $1,789 by $53.70. However, while the rate of inflation has decreased since January of this year, the average monthly rate has risen slightly and lends itself to that 3 percent figure.
The report conducted in mid-July found that 79 percent of retiree respondents said that prices on housing, food and prescription drugs are higher now than they were one year ago.
Also, seniors generally spent about half of their income on housing, including maintenance, repairs and insurance for owning a home.
"Those sorts of things have not come down when we we're talking about inflation moderating, but if you have been following rental rates, they are still sky-high," Johnson told Newsweek via phone.
The second thing they're spending money on is groceries, with some goods priced higher than others—like wheat, for example, due to the war in Ukraine.
Medical and prescription costs are also in the top three. Since the CPI-W does not survey those 62 years and older, it does not include the cost of Medicare Part B premiums, for example.
"That is one of the fastest-growing costs in retirement, and the fastest-growing cost is prescription drugs," she added. "So, those are the main things we're looking at and seeing how sticky those costs are."
A newer survey conducted this week found that 45 percent of 2,050 respondents said that 90 percent or more of their incomes were dependent on Social Security.
Joseph Cordes, professor of economics and international affairs at George Washington University, told Newsweek via phone that comparing an 8 or 9 percent rate of inflation with the projected 3 percent rate doesn't necessarily address whether benefits are adequate if they are seniors' only source of income, as that is a different set of problems.
Inflation has an overall bigger impact on non-retired workers, due to modest pay increases, he added.
Other unforeseen factors can also disrupt seniors' finances, including natural disasters akin to what is being experienced in Maui due to rampant wildfires that have left regions in ruin.
AAA Spokesperson Andrew Gross told CNBC that major storms ahead, such as those impacting the Gulf Coast and the nearby refineries, could spike gas prices for weeks.
As of Friday, the national gas average is $3.87.
"Hurricanes and disasters can cause people to have to migrate and move away, and they suddenly have even higher housing costs," Johnson said. "Finding places to stay after housing has been destroyed can drive up the cost of housing, gasoline and those sorts of things."
Johnson added, "The prices of gasoline and petroleum are given more importance under the CPI-W and fluctuations in the cost of those petroleum products are immediately reflected in COLA estimates because they can drive it up or down very quickly because of the importance those products are given."