Games
Square Enix Boss Disappointed With Forspoken Sales But Still Excited For NFT Games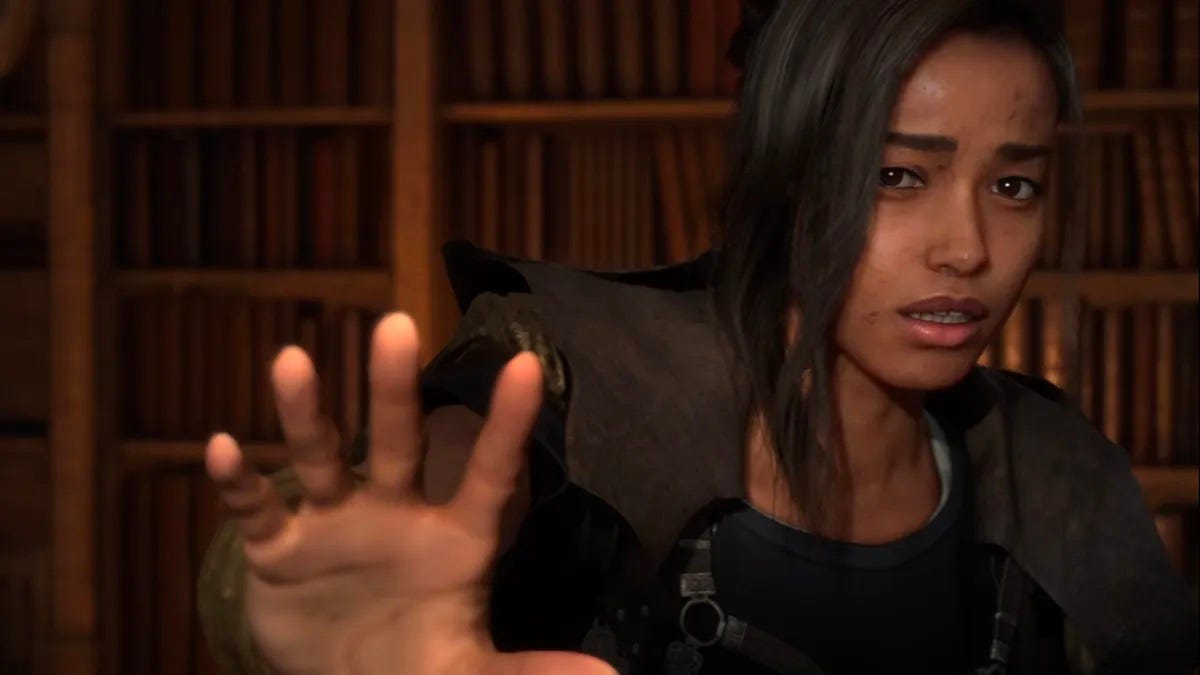 Stop me if you've heard this one before: Square Enix is disappointed in the sales of one of its games. Tomb Raider, Hitman, Outriders, Guardians of the Galaxy—it's a long list, and Forpsoken just got added to it. Current Square Enix president Yosuke Matsuda said during the company's most recent earnings call that sales of the magical realist action-RPG were "lackluster." On the upside, he said he hopes people will look forward to NFT games launching in the next year.
"Reviews of Forspoken, which we released on January 24, 2023, have been challenging," Matsuda said in a February 3 earnings briefing, the translated transcript of which was only released today. He added that while the parkour and combat in the game were well received and will help the company's development capabilities for other titles, the game isn't selling as much as Square Enix had hoped.
"Its sales have been lackluster, and while the performance of new titles with February and March release dates will be the ultimate determinant, we see considerable downside risk to our FY2022/3 earnings," he said.
Elsewhere during the meeting, Matsuda, who is currently set to be replaced after a decade at the helm in June, said HD game sales were down year over year, partly due to not having a new Final Fantasy XIV expansion last year, "but also because many of the new small and mid-sized titles we launched this year did not perform as well as we had expected."
G/O Media may get a commission
For those keeping track at home, Square Enix released an absurd number of RPGs in the second half of last year. Here are just a few of them:
The Diofield Chronicle
Valkyrie Elysium
Star Ocean: The Divine Force
Harvestella
Tactics Ogre: Reborn
Dragon Quest Treasures
Crisis Core: Final Fantasy VII Reunion
Diofield Chronicle was an intriguing new spin on real-time strategy. Star Ocean 6 was better than expected but not great. Valkyrie Elysium was an oddly action-based successor to a beloved turn-based series from the PS1-era. Some of the remasters like Tactics Ogre were fantastic, others like Chrono Cross were subpar. Almost none of these games, however, seemed set up to succeed, let alone meet expectations, due to lack of marketing (and sometimes bad marketing) or extra development resources.
When it comes to anything outside of Final Fantasy, Square Enix seems hesitant to take big swings or roll out the red carpet when it does. And then there are the times when it appears to try and will a hit blockbuster into existence, as was the case with Forspoken, which was decent but still flawed. And yet this doesn't seem to have stopped the company from going full steam ahead into crypto shenanigans.
While it might seem like the rest of the gaming industry has backed off of NFTs, Square Enix appears fully committed to actually releasing games with them. "We have organized our pipeline so that we will have a good spread of new releases in FY2025/3 and beyond as well," Matsuda told investors. "We also hope that you will look forward to the blockchain games we plan to launch in FY2024/3 and thereafter."
Forspoken probably isn't getting a sequel. The studio behind it, Luminous Productions, is now getting absorbed back into the greater Square Enix blob. But maybe its protagonist Frey can appear as an NFT in Crypto Chocobo or whatever else is coming down the road.