Entertainment
The Best LGBTQ+ Themed Episodes In the Law & Order Universe!

The Law & Order shows have evolved along with society.

Back in the 1990s, Law & Order Season 3 Episode 21, featuring a gay cop whose brothers in blue let him die because of his sexual orientation, was an unusual, controversial story.

And Law & Order: SVU wasn't always respectful toward trans people or cross-dressers; in early episodes, the detectives referred to a potentially cross-dressing victim using derogatory language.

But in 2023, gay and trans people are more visible, and in recent years, the Law & Order shows have voiced support for the LGBTQ+ community through their stories.

Check out our list of our favorite Law & Order LGBTQ+ episodes, and then hit the big, blue SHOW COMMENTS button to share your own. And don't forget you can watch Law & Order online anytime you'd like!
1.
Support for Same Sex Marriage – Law & Order

First up: an oldie but goodie. On Law & Order Season 14 Episode 13, the flagship series offered support for same-sex marriage via a story about a gay woman who kills her ex-partner over a custody dispute. While the suggestion that gay people kill each other over these things isn't great, this episode makes the list because it shined the spotlight on the unfairness of laws barring same-sex marriage, especially when children were involved.
2.
Standing Up to Religious-Based Homophobia – Law & Order

Going against abuses by church clergy has long been a winner for this series. On Law & Order Season 17 Episode 14, the series took on religious-based bigotry for the first time when the detectives set out to prove that a homophobic pastor killed a gay actor.
3.
Fin Learns His Son is Gay – Law & Order: SVU

Law & Order: SVU Season 7 Episode 5 is a fan favorite because of the Fin subplot. Fin learned for the first time that his son, Ken, was gay — something that was initially hard for Fin to accept. Throughout the years, Ken made other appearances, and Fin now is thrilled to be a grandfather and accepting of Ken and his partner. That's sweet payoff for how much father and son struggled when Ken first came out.
4.
Dr. Huang Comes Out – Law & Order: SVU

Dr. Huang is one of the most beloved members of the Special Victims Unit. We're STILL mourning his departure from the series a year after. One of his best stories involved him coming out to his co-workers on Law & Order: SVU Season 11 Episode 5. Actor BD Wong is gay in real life, which contributed to the realism of these scenes.
5.
Kat Comes Out as Bisexual – Law & Order: SVU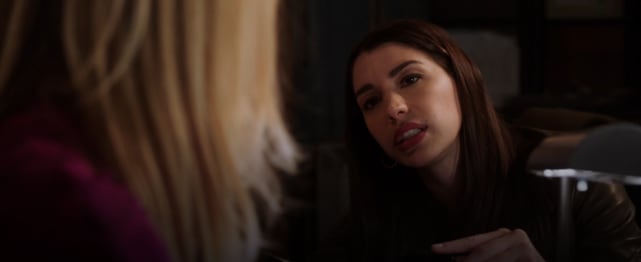 Kat's coming out scenes on Law & Order: SVU Season 21 Episode 20 were remarkable in that they were so nonchalant. Kat was the first bisexual detective on SVU; she also didn't make a big deal out of coming out, instead casually discussing her dating options with Rollins. Thisnormalized bisexuality in a medium that too often erases it. Well done!
6.
Noah Tells Benson He's Bisexual – Law & Order: SVU

On Law & Order: SVU Season 23 Episode 11, after being bullied by a classmate, Noah told Benson that the child in question picked on him because he stood up for other children — and also that he was bisexual. True to form, Benson hugged him and told him how glad she was that he was willing to be himself. Actor Ryan Buggle (Noah) is especially proud to have been part of this episode, as it offered support and love to LGBTQ+ children.
7.
Support for Transgender Children – Law & Order: SVU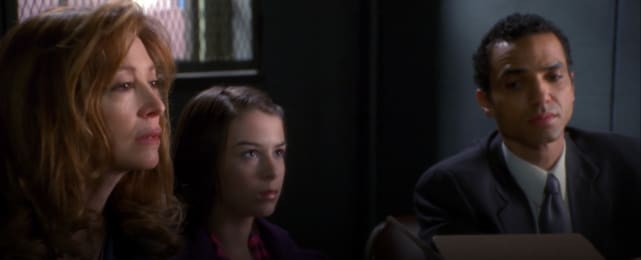 Over a decade before the flagship series addressed the issue, Law & Order: SVU Season 10 Episode 14 took on the question of hormone blockers for transgender c children. This episode also explored the connection between parental attitudes and suicide, promoting the message that kids whose families accepted them as transgender were less likely to hurt themselves.
8.
A Doctor Dies After Giving a Transgender Child Puberty Blockers – Law & Order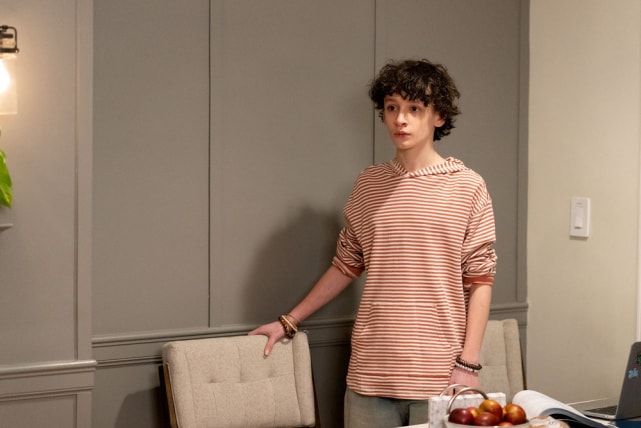 Law & Order Season 22 Episode 19 addressed the controversial issue of using puberty blockers for transgender kids. This episode was unusual in that it portrayed a conservative lawmaker who privately supported her husband's providing treatment for transgender youth but campaigned publicly on the idea that the practice should be outlawed. This brought up questions about whether politicians should risk losing re-election bids to stand up for LGBTQ+ youth.
9.
Attacking the Transgender Military Ban – Law & Order: SVU

When then-President Trump floated the idea of banning transgender people from military service in 2019, Law & Order: SVU got to work. Law & Order: SVU Season 19 Episode 18 involved a transgender man who was a witness to several rapes but was reluctant to come forward for fear he'd be outed as trans and kicked out of the military, and it contained several powerful performances.
10.
Debunking Myths Around LGBTQ People and Pedophilia – Law & Order: SVU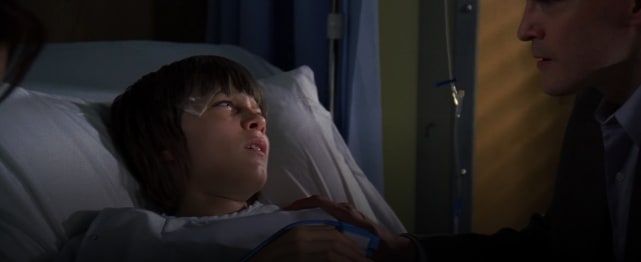 On Law & Order: SVU Season 7 Episode 11, a little girl accused one of her moms of molesting her — but it was a lie. This episode helped debunk the myth that LGBTQ+ people are "groomers" who want to sexually abuse children (something which is still far too prevalent today.) Next time you hear someone say this, point them toward this episode!
11.
Homophobia Hurts a Popular Teacher – Law & Order: SVU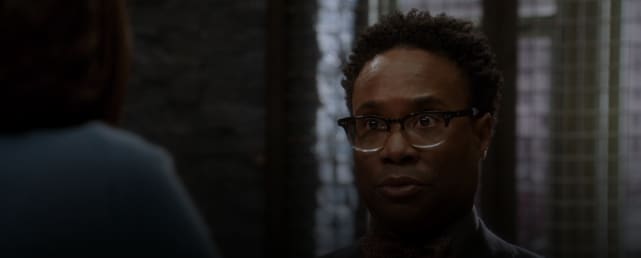 Law & Order: SVU rarely deals with false accusations since it doesn't want to inadvertently suggest that survivors are not to be believed. However, Law & Order: SVU Season 15 Episode 7 was the second of two episodes dealing with false accusations against LBGTQ+ people, and this one was even more powerful than the last. During this story, a popular music teacher is accused of inappropriate behavior with students, and the stain of that accusation never goes away for him.
12.
Kat Supports a Transgender Woman – Law & Order: SVU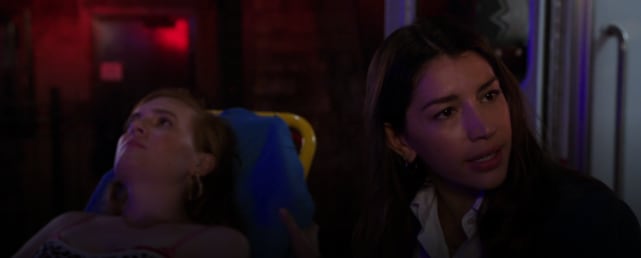 Although Kat was never the most popular character, she did a lot for LGBTQ+ representation. Law & Order: SVU Season 21 Episode 5 was a great example; Kat offered comfort and support to a transgender woman who had been assaulted despite knowing the woman had an uphill battle to climb if she was ever going to be treated seriously.
13.
A Tragedy Is Compounded By Transphobia – Law & Order: SVU

Law & Order: SVU Season 24 Episode 8 offered one of the saddest looks at parental non-acceptance yet. When the transgender daughter of a detective is murdered, her non-accepting father removes her wig and fingernails so that his colleagues won't laugh at him. It's only after another trans girl is attacked that the father realizes how wrong he was to refuse to acknowledge his daughter's identity while she was alive. Although it's too late for his daughter, he does come around, which is as heartwarming as it is heartbreaking.
14.
Bell Takes Attacks on Gay People Personally – Law & Order: Organized Crime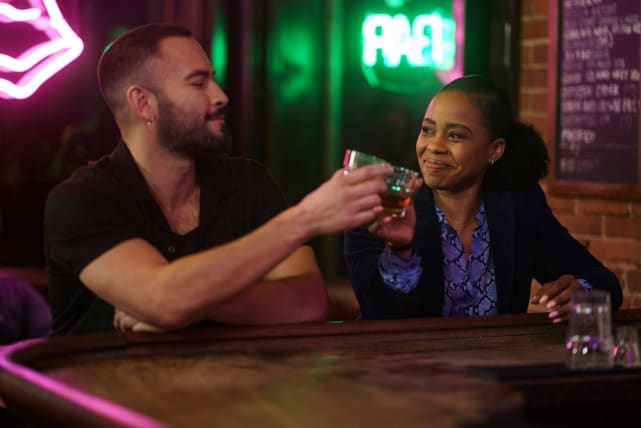 Law & Order: Organized Crime has only had one explicitly LGBTQ+ themed episode so far, but it's a strong one. Sergeant Bell, who is open about the difficulty of being a lesbian Black woman in the police force, takes a case personally involving robbers targeting gay men, and it leads to powerful drama.