Education
The Challenges and Opportunities of the Great Resignation (for Engineering Leaders)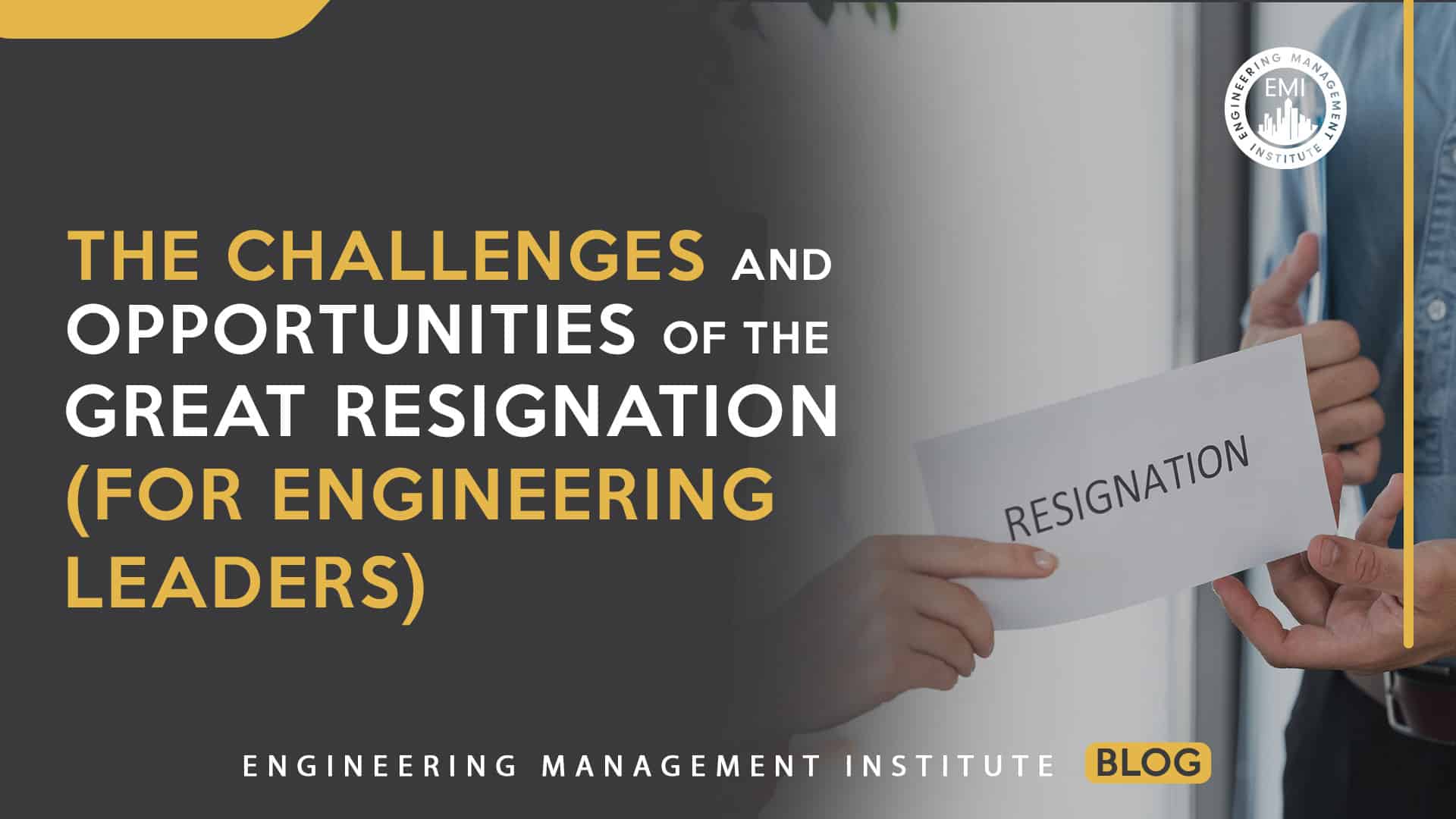 This is a guest post by Jeff Perry, MBA
The last few years have brought a lot of commotion and shakeup in the employment world. From mass layoffs to record unemployment and everything in between, "volatility" is certainly the word that comes to mind. One phenomenon that was coined during this time was the "Great Resignation." 2021 saw the highest levels of quitting and resignations in decades, and they stayed relatively high in 2022 as well.
This created challenges for many employers and leaders, but it also presents opportunities as we move into this new year.
The Opportunity of the Great Resignation
"To some, the pandemic exposed how much work had become like adult daycare. Everyone is expected to be in at a certain time. They're expected to stay till a certain time. And it's best to look busy in between." ~ Russ Hill
One question to ask is: WHY have so many people been quitting their jobs, while at the same time levels of overall employment remain high?
My answer: People are looking for MORE!
More money, sure, but more purpose, flexibility, impact, and opportunities to grow. They care about their careers and what they accomplish, but they also care about many other concerns — family, hobbies, side hustles, and more.
You, as a leader or an employer, have the opportunity to give them more — to truly consider them as an individual person, and help them grow and develop where they want to.

If you can do this well, you'll be able to:
Retain great employees
Attract excellent new talent
And increase innovation and organizational success!
Sounds pretty good to me!
The Problem with Money
The first solution most employers think of to lure and retain good employees is to throw more money at them.
This is a mistake. It's very expensive and it's not even the most effective approach.
It's not just about money that makes people satisfied with their jobs. In fact, research suggests that money can only create or prevent dissatisfaction with a job. Paying more money does not actually create true satisfaction at all.
What creates satisfaction? Engagement!
Let me illustrate this with some statistics:
Gallup found that it takes more than a 20% pay raise to lure most employees away from a manager who engages them, and next to nothing to poach most disengaged workers. (Source: The 'Great Resignation' Is Really the 'Great Discontent')
Only 34% of employees in Canada and the U.S. reported being engaged in 2021. (Source: State of the Global Workplace: 2021 Report (Gallup download))
So yes, you need to pay your people well because if they feel underpaid, they'll be dissatisfied. But in order to keep them and truly satisfy them, you'll have to create meaningful engagement experiences.
Three Motivational Factors to Create Engagement
"Human beings have an innate inner drive to be autonomous, self-determined, and connected to one another. And when that drive is liberated, people achieve more and live richer lives." ~ Daniel H. Pink
The author Daniel Pink in his book "Drive" suggests three critical factors that create engagement and intrinsic motivation:
Autonomy: The need to direct your own life and work. This means you have the ability to control what you do, when you do it, and who you do it with. Obviously, you can't let people loose with no direction, but they certainly don't want every moment to be micromanaged.
Mastery: The desire to improve. It's important that you feel a sense of progress not just in your work but also your capabilities. Employers should look at calibrating what people must do by looking at what they can do.
Purpose: Connecting with the "bigger" picture. Those who believe that they're working toward something larger and more important than themselves are often the most hardworking, productive, and engaged.
What we are shooting for here is INTRINSIC MOTIVATION. A desire to succeed because of the inherent satisfaction of the task, project, or initiative. Not because we are told what to do or have some incentive waiting for us, but because we enjoy it and are engaged in the experience.
Research shows this is especially important in creative tasks — which is much of what engineering is!
Conclusion
The phenomenon of the Great Resignation has created challenges and opportunities for engineering leaders. How will you set your team and company apart? How will you be different?
The most effective things you can do are finding ways to increase engagement and intrinsic motivation by cultivating a culture and systems that promote autonomy, mastery, and purpose.
If you're a leader looking for some more resources, a great place to start would be my 90-day guide for leaders, and you can get it here. Also feel free to connect with me on LinkedIn.
About Jeff Perry, MBA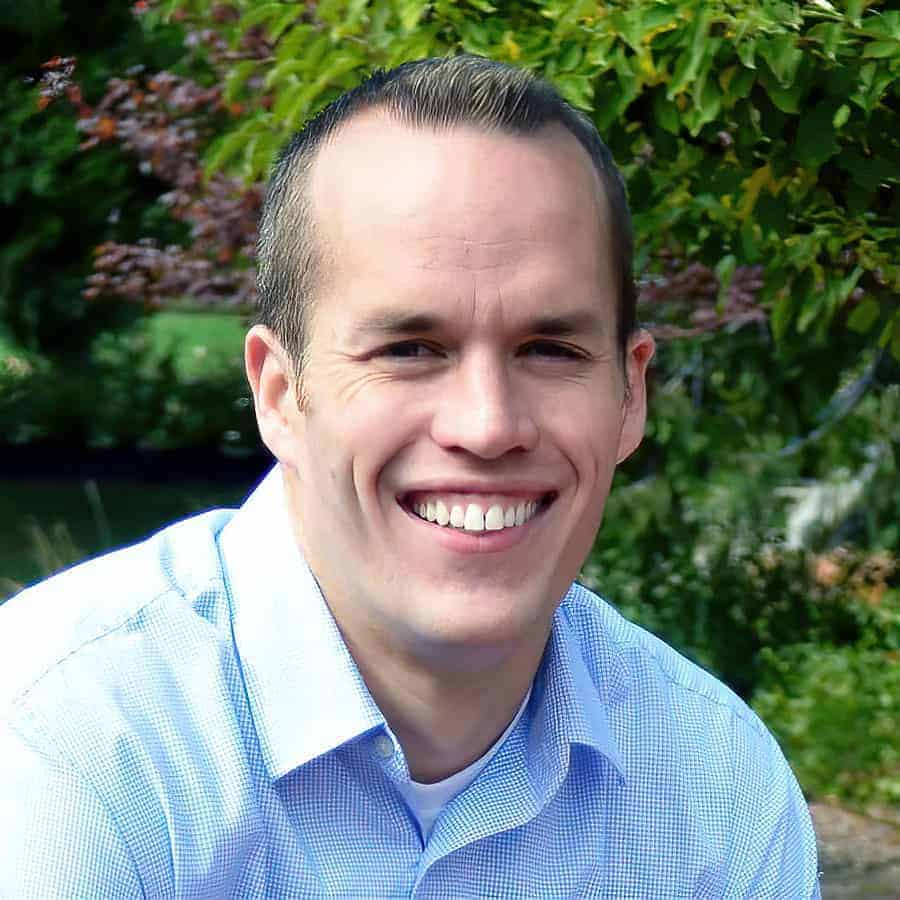 Jeff Perry is a leadership/career coach for engineers, building mindsets, leadership, and career intentions to unlock hidden potential and remove self-imposed roadblocks for career and life. For years, he has had the pleasure of supporting engineers and software pros, from new grads to director level. Having been on the front lines in the technical world, he has been able to map out the necessary skills for becoming a quality leader in the field.
You can connect with Jeff on LinkedIn at https://www.linkedin.com/in/jeffcperry/ or visit his website, https://morethan-engineering.com. Jeff also has a new, FREE, on-demand training course for engineers who are job searching or in job transitions. You can see it at https://engineeringcareeraccelerator.com.
New To Technical Leadership?
The transition from individual contributor to technical leader is a difficult one. Jeff put together a FREE, 90-day guide for those moving through this transition to help them be as successful as possible. You can get it here: https://morethan-engineering.com/career-clarity
Please leave your comments, feedback or questions in the section below on the challenges and opportunities of the great resignation for engineering leaders.
To your success,
Anthony Fasano, PE, LEED AP
Engineering Management Institute
Author of Engineer Your Own Success