Entertainment
The Conners Could End With Season 6, John Goodman Reveals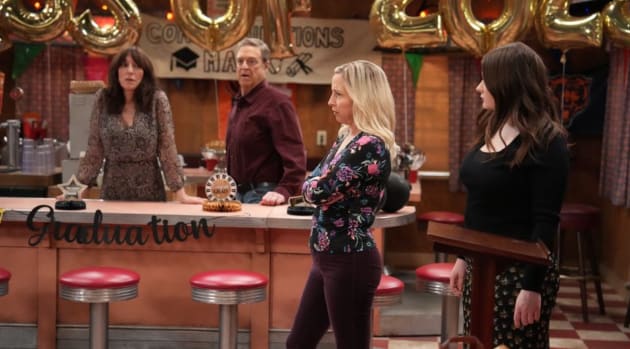 When Roseanne got canceled by ABC, it seemed like the franchise was done.

However, the network worked with everyone sans Roseanne Barr to craft The Conners, a new series that took place in a post-Roseanne world.

Now entering its sixth season, there's a good chance we're reaching the end of the line.

If you watch The Conners online, you know the show has managed to tell timely stories, but it's lasted longer than many anticipated.

John Goodman has played Dan Conner since 1988 and is opening up about the show's likely end.

"I think we may be coming to an end on it, I'm not sure," Goodman told France 24 in a recent interview.

"It's lasted longer than I thought we would. It was just supposed to be like an eight [episode] show and out thing at one point, but they picked us up again, and they keep picking us up."

Indeed, The Conners remains a strong performer for ABC, but aging shows tend to come in at much higher price tags.

It's hard to imagine ABC not giving the show a pre-planned, celebratory final season, but the network doesn't need to make that call for a few months yet.

With the ongoing WGA strike, no original scripted programming will be on the network's fall schedule, meaning that The Conners Season 6 won't air until 2024 at the earliest.

Executive producer Bruce Helford recently told TV Line that an end date during the upcoming season is a possibility.

"Sara Gilbert expressed to the network that we don't want to go out without knowing that we are going out with a series finale so we can build to the right ending — and at this point in time, we feel that [next season] is possibly going to be the last season of The Conners," Helford said.

"I would not [say that] definitively because the numbers were so good this season, and we've all had a really great time… but it's definitely a possibility."

What are your thoughts on the show potentially ending soon?

Do you think it's time?

Hit the comments below.
Paul Dailly is the Associate Editor for TV Fanatic. Follow him on Twitter.