Education
The Fundamentals of Post-Tensioned Concrete Design and Implementation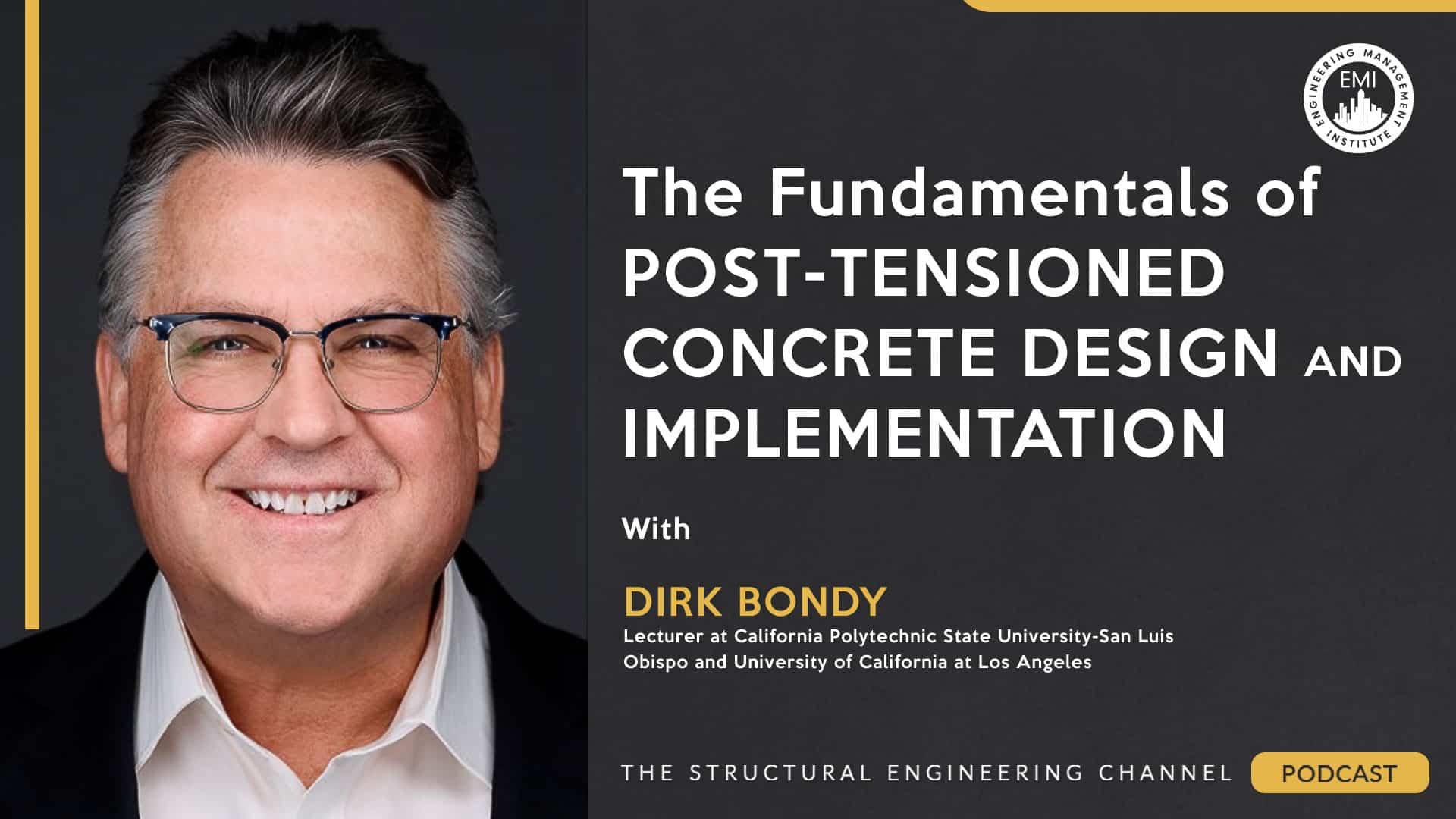 Podcast: Play in new window | Download | Embed
In this episode, we talk to Dirk Bondy, a lecturer at California Polytechnic State University-San Luis Obispo and the University of California, Los Angeles, and co-author of the book "Post-Tensioned Concrete: Principles and Practice", who shares his insights on using post-tensioned concrete in projects and the importance of foundational knowledge in education.
*** View the video version of the episode here ***

Here Are Some of the Questions We Ask Dirk:
Could you explain the concept of post-tensioned concrete?
You co-authored a book titled "Post-Tensioned Concrete: Principles and Practice." Could you provide an overview of the book and its practical applications for structural engineers?
What advantages does post-tensioned concrete offer in engineering projects?
What motivates you to continue teaching post-tensioned concrete at two universities?
Is your YouTube channel featuring your lectures still accessible online?
What is the current status of structural engineering education?
Do you have any advice for aspiring engineers?
Here Are Some of the Key Points Discussed About The Fundamentals of Post-Tensioned Concrete Design and Implementation:
Post-tensioned concrete is a specialized and growing field of structural engineering and concrete design. It uses active reinforcement to create large forces that can lift the concrete, control cracking, and flatten floors, allowing for less material usage and greater efficiency. Although initially met with fear, it has become popular and widely used in modern construction.
The book discussed is divided into two halves, with the first half being notes used to teach a class and the second half providing practical examples for practicing engineers. Despite the author's expectations, the book was not well-received by the university community but has been popular among practicing engineers. The second half of the book, which includes design examples and pictures of projects, has been particularly successful. University professors are more inclined to teach prestressed concrete from a precast perspective.
When working with post-tension concrete, problems such as exploding or vibrating concrete can arise due to poor handling or overbalancing. To prevent such issues, it is crucial to take the necessary precautions and show respect for the concrete. Using stud rails for confinement is highly recommended. It is important to strike a balance in post-tensioning engineering and avoid excessive conservatism.
Dirk was asked to teach the pre-stressed concrete class at UCLA in 2011, which had been canceled before that. The class became very successful, and the students were happy with it. In 2014, he was asked to teach pre-stressed concrete to students at Cal Poly, which had also canceled the class. Dirk used videos from UCLA to teach the course online and found that students were able to learn just as well, if not better, than in a traditional classroom setting. He now teaches the same course at both schools, and it has been successful in attracting the best engineering minds in the region.
UCLA used to tape lectures and make them available to students for later viewing. Many universities, including Harvard and MIT, started making courses available to the public, but a lawsuit brought by attorneys allegedly representing the hearing impaired caused the universities to shut down their online courses. Dirk bought his videos from UCLA and put them on YouTube to make them available to the public. He is a big fan of the concept of making courses available to anyone who wants to watch them and has received over 10,000 subscribers on YouTube.
Many professors prioritize new and exciting software and tend to disregard fundamental principles in engineering. The speaker believes that universities should focus on teaching foundational knowledge, as industry professionals can apply those principles to any medium, whether it be hand drawings or advanced software like Revit. Universities are moving too quickly in adopting new software without teaching the necessary fundamentals first.
Young engineers must go to a larger firm to learn everything they need to know, not to focus on money, and to teach others to keep their minds sharp. Try writing your own software, verifying programs with hand checks, and being responsible for keeping yourself technically sharp.
More Details in This Episode…

About the Guest: Dirk Bondy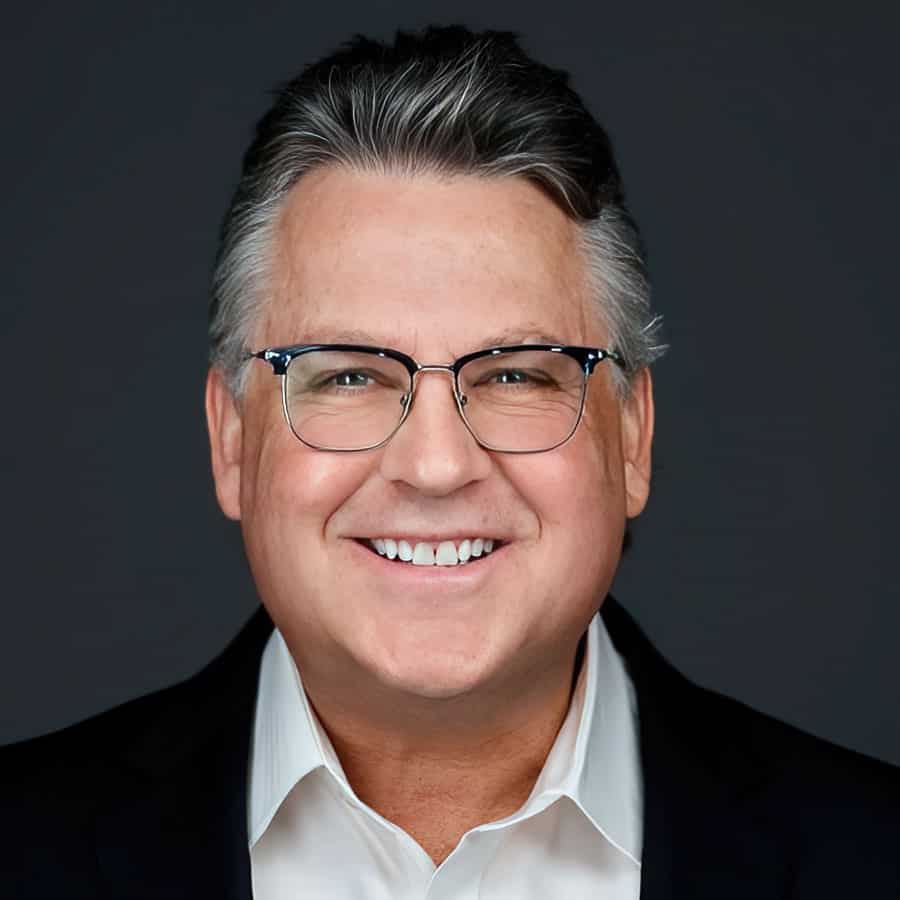 Dirk Bondy has been a practicing engineer since 1989. His professional interest and expertise are in the areas of post-tensioned and reinforced concrete, seismic design, seismic retrofit, and vertical load retrofit. In addition to his structural design experience, Mr. Bondy teaches Prestressed Concrete Design at the University of California at Los Angeles and Cal Poly San Luis Obispo. He is co-author of the book Post-Tensioned Concrete Principles and Practice which has been published in numerous journals and conference proceedings. He is a registered Civil and Structural Engineer in the states of California, Nevada, Hawaii, Utah, and Arizona. He is also a private pilot with more than 1300 hours of total flying time.
About the Hosts

Mathew Picardal, P.E., SE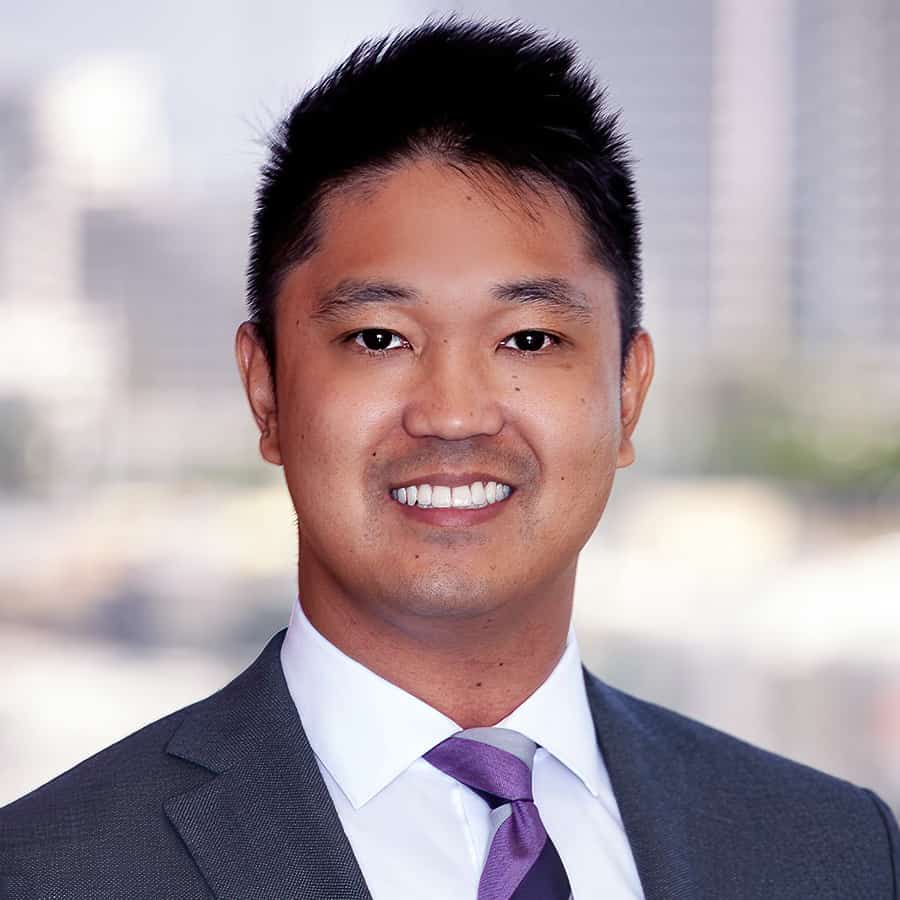 Mathew is a licensed engineer, practicing on structural projects in California, with an undergraduate degree from Cal Poly Pomona and an M.S. in Structural Engineering from UC San Diego. He has designed and managed various types of building structures, including residential wood apartment buildings, commercial steel buildings, and concrete parking structures and towers. He also hosts the new YouTube channel "Structural Engineering Life," through which he promotes the structural engineering profession to engineering students who are not familiar with the industry perspective.
Rachel Holland, P.E.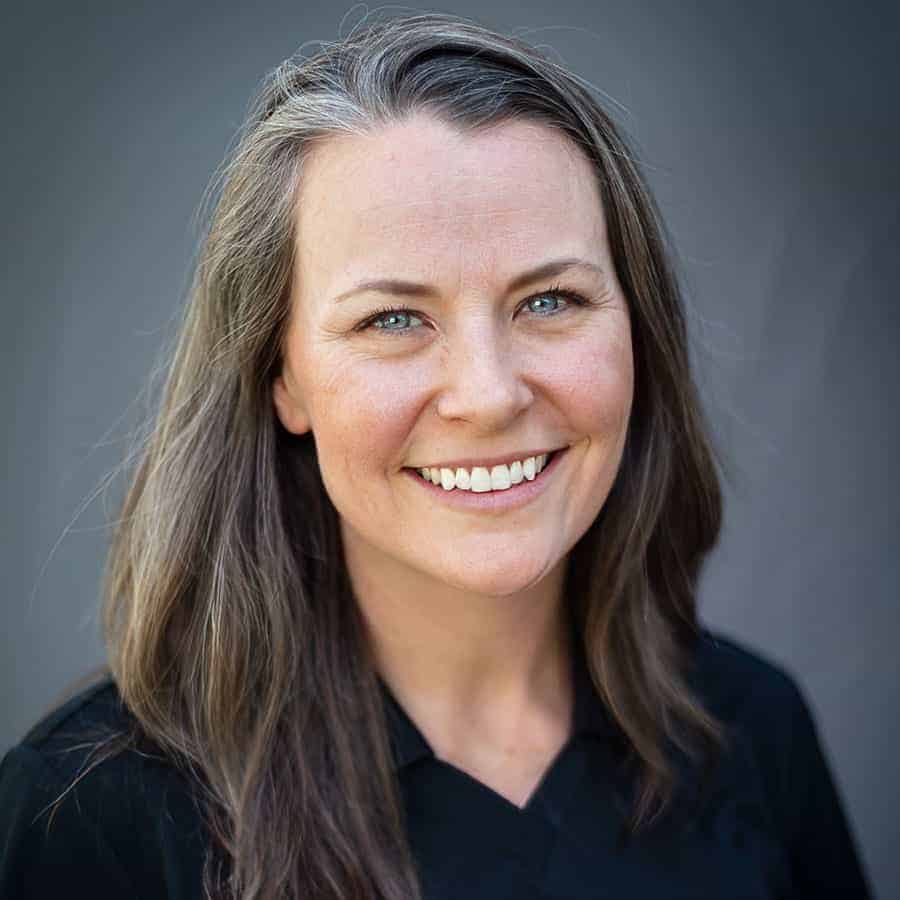 Rachel is an experienced R&D engineer, developing and patenting multiple new structural connectors. She also offers her expertise to both the end user and specifiers as a branch engineering supervisor. She represents Simpson Strong-Tie as a deck expert, educating others on how to properly build code-compliant decks. Before her career working for a manufacturing company, she spent many years working for engineering consulting companies. She earned her Architectural Engineering undergrad degree from California Polytechnic State University, San Luis Obispo, and a Master of Business Administration (MBA) from California State University, Monterey Bay. Rachel is a licensed P.E. in California, Arizona, and New Mexico.
Books Mentioned in This Episode:
Post-Tensioned Concrete: Principles and Practice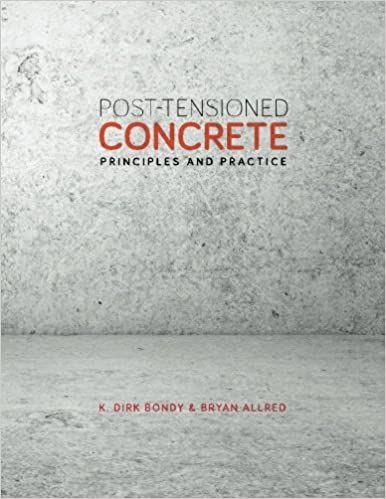 Sources/References:
California Polytechnic State University-San Luis Obispo
University of California, Los Angeles
Connect with Dirk Bondy on Linkedin
This Episode Is Brought to You by Simpson Strong-Tie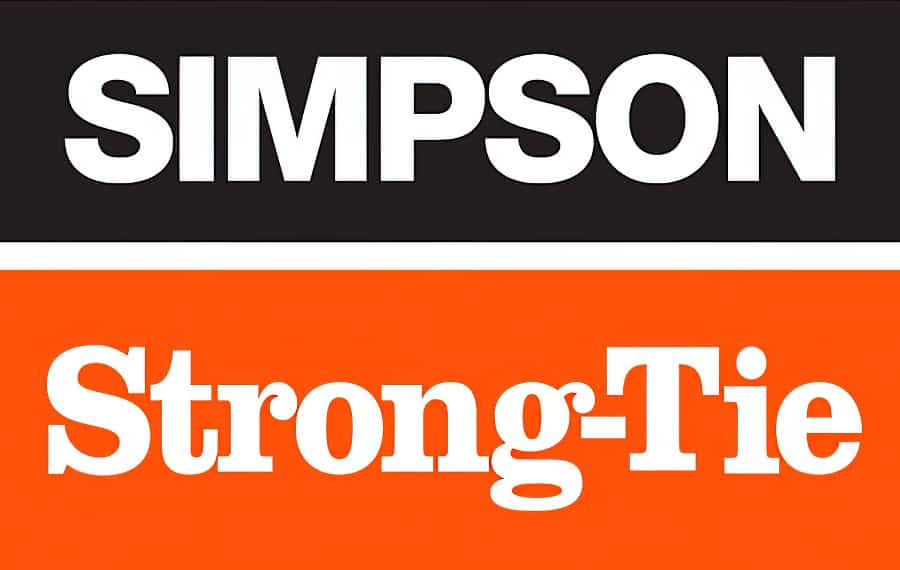 Simpson Strong-Tie is a building-industry leader committed to helping people design and build safer, stronger homes, structures, and communities. Our employees are passionate about innovative technology, engineering, and building a better world. We believe true success is achieved together. Come build with us at strongtie.com
Please leave your comments or questions in the section below on the fundamentals of post-tensioned concrete design and implementation.
To your success,
Mathew Picardal, P.E., SE, and Rachel Holland, P.E.
Hosts of The Structural Engineering Podcast