Education
The Future of Geotechnical Engineering: Building a Brighter Tomorrow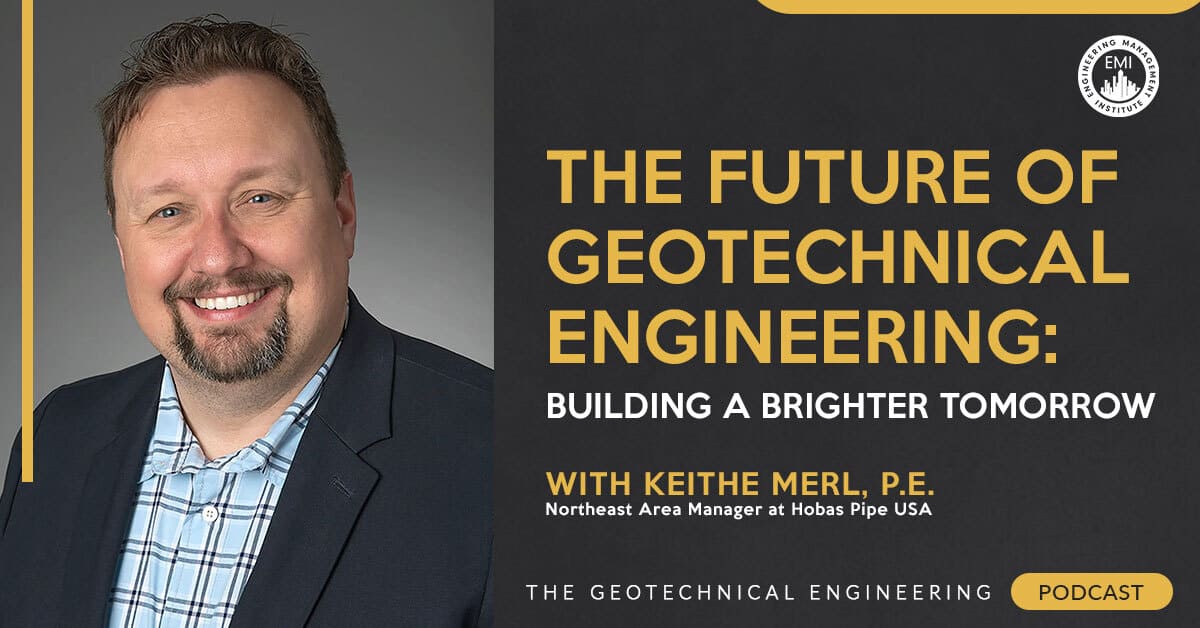 Podcast: Play in new window | Download | Embed
In this episode, we talk to Keithe Merl, P.E., Northeast Area Manager at Hobas Pipe USA, Inc about the different aspects of geotechnical engineering, geotechnical education, and what he thinks the future of geotechnical engineering holds.
Engineering Quotes:
Here Are Some of the Questions We Ask Keithe:
What is one specific project that stood out to you in your career and what did you learn from it?
What are some of the different aspects of geotechnical engineering?
Why is geotechnical engineering is important, and why should it be studied?
How has education in engineering helped shape your career to where you are today?
What do you think the future holds for the geotechnical and civil engineering professions?
What advice would you give to young engineers?
Here Are Some of the Key Points Discussed About the Future of Geotechnical Engineering:

Working on dams is a good place for geotechnical engineers to learn about soil, how water affects it, collect quality data, and how you perform advanced testing. You learn a lot about dam hydraulics and soil mechanics in its worst form, which is saturated.
Geotechnical engineers are the gum that sticks all the other engineering disciplines together because any structure must be on, or in the ground at some point. Geotechnical engineers must know enough about everyone else's craft to be able to answer their questions. You must ask more questions than many other kinds of engineers and be a good listener.
By working on your education while you are working at your job, you can take things to the field that you learned in the classroom and vice versa. Getting out into the field will give you more experience by seeing all the different conditions in the real world. Take courses in the geomorphology of soils to further your education.
Civil and geotechnical engineers will be the key to dealing with the issues we are currently experiencing in geological hazards, flooding, wildfires, and landslides. We must educate other people about things that will be problems soon and how to plan to curb them. It is our ethical requirement as engineers to think ahead.
Young engineers must learn to be good listeners. Do not jump into an answer without listening first. It is OK to pause and think about what you are doing or saying, and do not be afraid to ask questions. It will help you to solve problems, which is what engineers do.
More Details in This Episode…

About the Guest: Keithe Merl, P.E.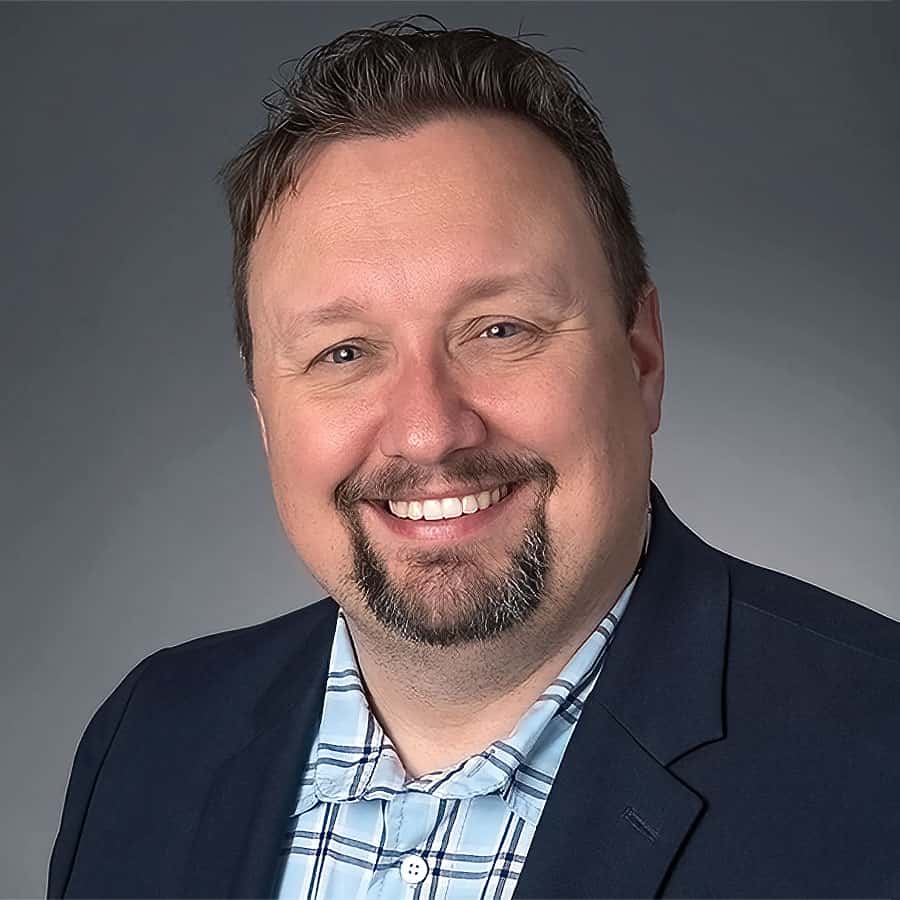 Keithe Merl is a geotechnical engineer with 20+ years of experience, including professional work ranging from stormwater and flooding, dams, commercial construction, and geologic hazard assessment. He graduated with a B.S. from Drexel University in 2001 and received his Engineering license shortly thereafter. Spending his entire career and life in the Philadelphia area, he has worked on projects of all varieties from the shore to Maine and into Canada.
About the Host: Jared M. Green, P.E., D.GE, F.ASCE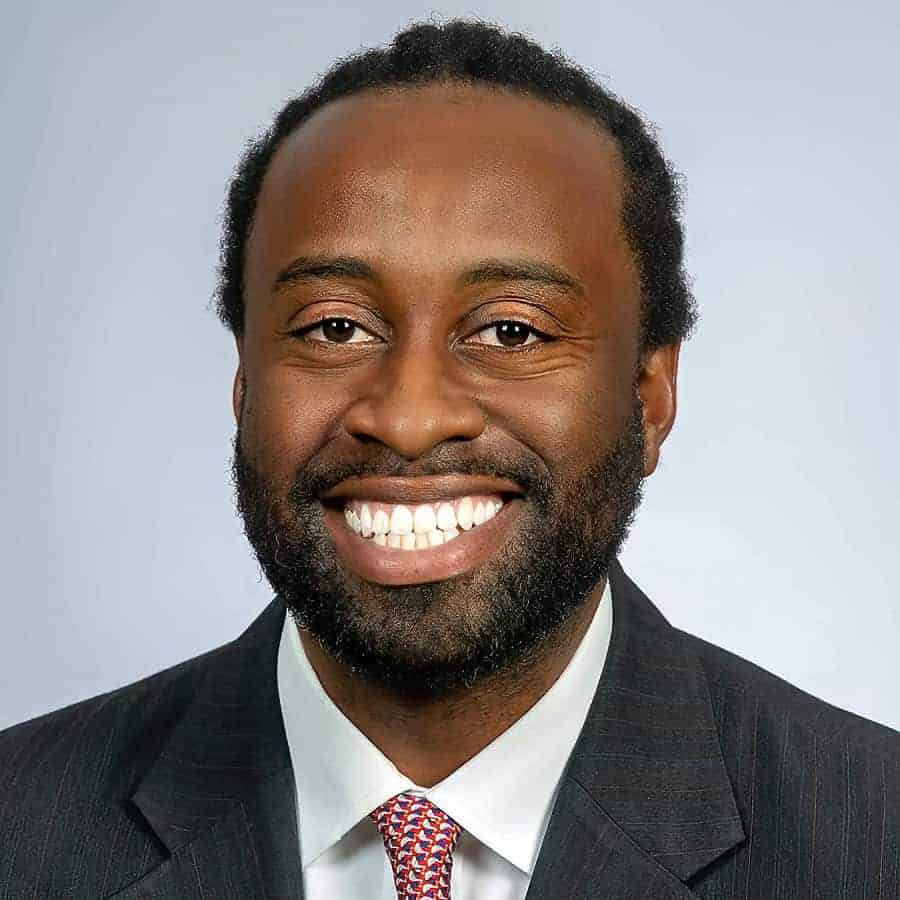 Jared, originally from southwest Philadelphia, Pennsylvania, graduated from Syracuse University's College of Engineering in 2001 with a B.S. in Civil Engineering. He later went on to attain his M.S. in Civil Engineering (Geotechnical Focus) from the University of Illinois, Urbana-Campaign, in 2002. In 2003, he began working in the New York City office of Langan. He has since become a Principal / Vice President and is one of the owners of this international land development engineering consulting firm. After 15 years at Langan, Jared moved to the Philadelphia office and is one of the geotechnical practice leaders in that office.
Jared is a consultant and team leader who also enjoys mentoring young engineers and first-generation college students. He has been instrumental in increasing the number of pre-college students who are interested in STEAM majors and fields. He strives to make complex engineering topics relatable and understandable to people new to the field and to people who are completely unfamiliar with engineering. Jared and his family currently reside in Flemington, New Jersey. He and his wife have three energetic, inquisitive, and awesome children. You can connect with Jared here.
Sources/References:
Hobas Pipe USA
Connect with Keithe Merl, P.E., on LinkedIn
This Episode Is Brought to You by Tensar

With Tensar, you can design and build with confidence because we empower you to achieve cost-effective, engineered site solutions. Our industry-leading geogrid technology and other innovative products solve the toughest soil stabilization, earth reinforcement, and site development challenges. Through these innovations, you can create a more resilient future because our technology is backed by decades of research and proven performance. From project start to project completion, we're not afraid to get our boots dirty. No matter where you are, you can depend on the international Tensar team and our network of distribution partners to provide support and advice. Whether you're building roadways, retaining walls, railways, or foundations, we are the partner you can depend on. To learn more about Tensar, visit www.tensarcorp.com.
Please leave your comments or questions in the section below on what you think the future of geotechnical engineering holds.
To your success,
Jared M. Green, P.E., D.GE, F.ASCE
Host of The Geotechnical Engineering Podcast