Education
The Importance of Emotional Intelligence in the Construction Industry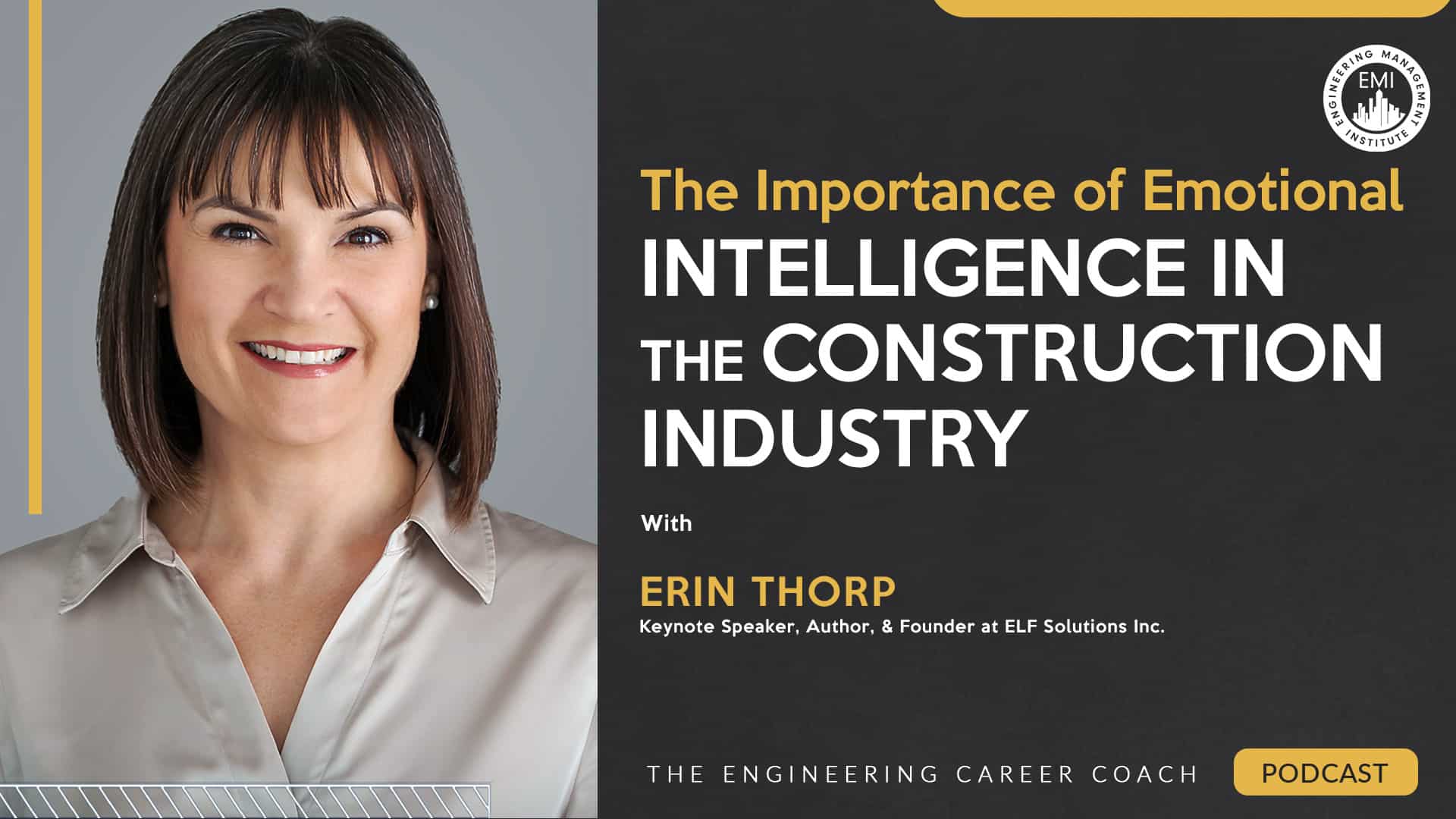 Podcast: Play in new window | Download | Embed
In this episode, we talk with Erin Thorp, a highly accomplished civil engineer, keynote speaker, writer, and coach, about how to approach tough conversations with emotional intelligence in both your personal and professional life.
The video version of this episode can be viewed here.
Engineering Quotes:


Here Are Some of the Key Points Discussed About The Importance of Emotional Intelligence in the Construction Industry:
Women in construction are often told that they are too emotional. However, emotions are a normal part of being human and can be a strength in the workplace. By understanding your emotions and how they affect you, you can learn to use them to your advantage. You can also learn to be more understanding of the emotions of others.
Emotional suppression and overly emotional responses can be a problem in the workplace. They can lead to poor decision-making and communication. One way to address this problem is to teach people how to manage their emotions. Empathy is a powerful skill that can help us to build better relationships and make better decisions. By teaching people how to be more empathetic, we can create a more productive and positive workplace.
People who struggle with difficult conversations can build confidence by practicing with someone they trust and by understanding what triggers them emotionally. By anticipating and understanding their own emotions, people can better manage difficult conversations and avoid getting triggered themselves.
Difficult conversations can be stressful and emotional, but it is important to be prepared. By practicing emotional intelligence, regulation, and awareness, you can better manage your own emotions and be more effective in the conversation. It is also important to try to understand the other person's perspective and why they may be feeling the way they are. By doing this, you can have a more productive and respectful conversation.
When giving feedback, it is important to state your intention upfront. This will help the other person understand your motivation for giving the feedback and why you are sharing it. It will also help to reduce the chances of the feedback being misunderstood.
Engineering teams can create a more inclusive and productive culture by balancing logic and emotion. Logic is important for solving technical problems, while emotion is important for addressing personal and cultural issues. By finding a balance between the two, teams can make better decisions and create a more welcoming environment for everyone.
Maintaining mental and emotional intelligence is an ongoing practice that can be supported by daily check-ins, breathwork, walking, and disconnecting from technology. By sitting with uncomfortable emotions and asking ourselves what they are trying to tell us, we can move through them more quickly.
More in This Episode…
In the Take Action Today segment of the show, Erin talks about how you can prepare for a conversation that you know you must have.
About the Guest, Erin Thorp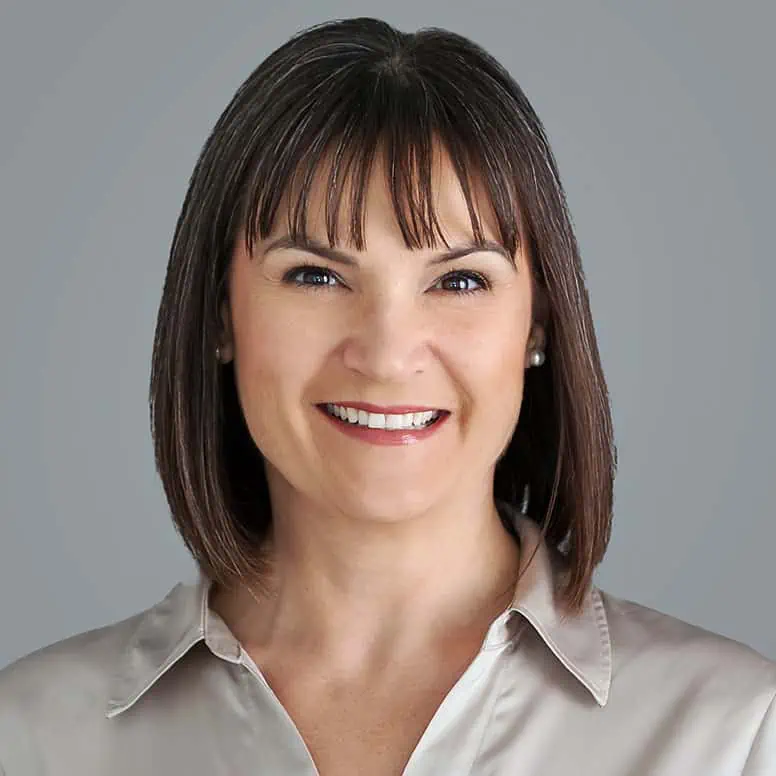 Erin Thorp is an empathic keynote speaker, writer, and coach for leaders who struggle with conflict, communication, and performance during high-stress times. She supports leaders in navigating difficult conversations, building powerful teams, and communicating with empathy so they can lead confidently.
Having spent 20 years in the masculine-dominated engineering and construction industries leading teams and delivering projects, Erin had taken notice that her colleagues were highly skilled and cared deeply about their work, but most were incapable of fully holding their own emotions and, therefore, unable to hold the emotions of others. After being told time and time again she was "too emotional" and to "pull herself together," she realized there was a big gap in what was being taught to technical leaders. She knew that skills often categorized as "soft" — connection, empathy, vulnerability — are the most difficult to learn but are key to creating leaders who make an impact at home, at work, and in the world.
At the beginning of the pandemic, Erin did even more self-reflecting and observed the way leaders were treating their employees. Whether they were large corporations or entrepreneurs, she noticed the same patterns and ultimately decided to take the matter into her own hands. Erin is now running her leadership business full-time.
In 2017 she authored "Inside Out Empathy," a book inspired by her career and journey as a mother and explores using the superpower of empathy to build effective teams. She believes that there is a leader in everyone and frequently shares her knowledge as a speaker and facilitator at a variety of events, such as the Vancouver Regional Construction Association Leadership Forum, CCWESTT Conference, the 4H Canada – Alberta Leadership Conference, the University of Calgary Engineering Leadership Conference, and the Women Building Futures Conference, to name a few. She has also provided workshops and keynotes for corporations such as WNORTH, Atlas Gas, ATCO Energy, Cenouvous Energy, and Schneider Electric.
Erin holds a Bachelor of Science in Civil Engineering from the University of Calgary. She is an Associate Certified Coach through Integral Coaching Canada and a Certified Mental Fitness Coach through Positive Intelligence. She is an authorized partner with The Wiley Brand and The Ken Blanchard Companies, certified to deliver DiSCⓇ, The 5 BehaviorsⓇ , and SLIIⓇ training. She currently resides in Calgary, Alberta, Canada, with her husband and their three children. In her spare time, she enjoys curling up with a book, spending time outdoors, and cooking with her family.
About the Host, Jeff Perry, MBA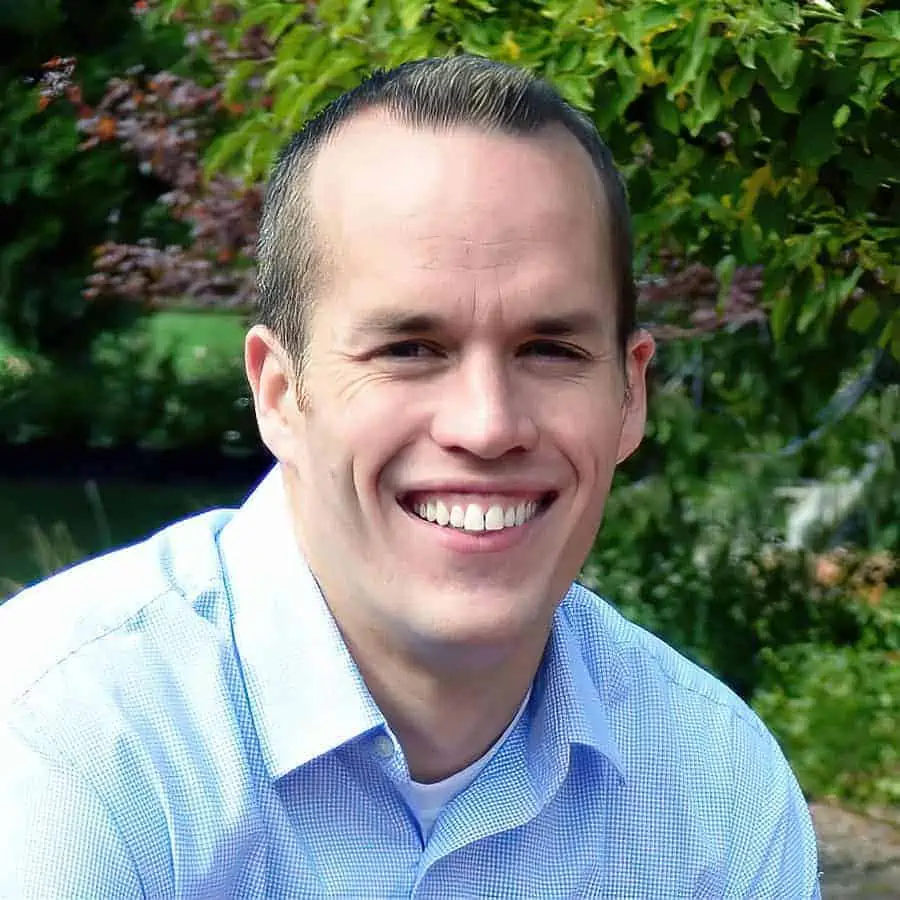 Jeff Perry is a leadership/career coach for engineers, building mindsets, leadership, and career intentions to unlock hidden potential and remove self-imposed roadblocks for career and life. For years, he has had the pleasure of supporting engineers and software pros, from new grads to director level. Having been on the front lines in the technical world, he has been able to map out the necessary skills for becoming a quality leader in the field.
You can connect with Jeff on LinkedIn at https://www.linkedin.com/in/jeffcperry/ or visit his website, https://morethan-engineering.com. Jeff also has a new, FREE, on-demand training course for engineers who are job searching or in job transitions. You can see it at https://engineeringcareeraccelerator.com.
Books Mentioned in This Episode: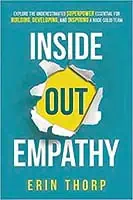 Resources and Links Mentioned in This Session Include:
Erin Thorp Website
Everyday Empathy (Free resource – five empathy practices)
Connect with Erin Thorp on LinkedIn
We would love to hear any questions you might have or stories you might share on emotional intelligence in the construction industry.
Please leave your comments, feedback, or questions in the section below.
To your success,
Jeff Perry, MBA
Host of The Engineering Career Coach Podcast