Education
The Power of Culture: Why It Trumps Strategy Every Day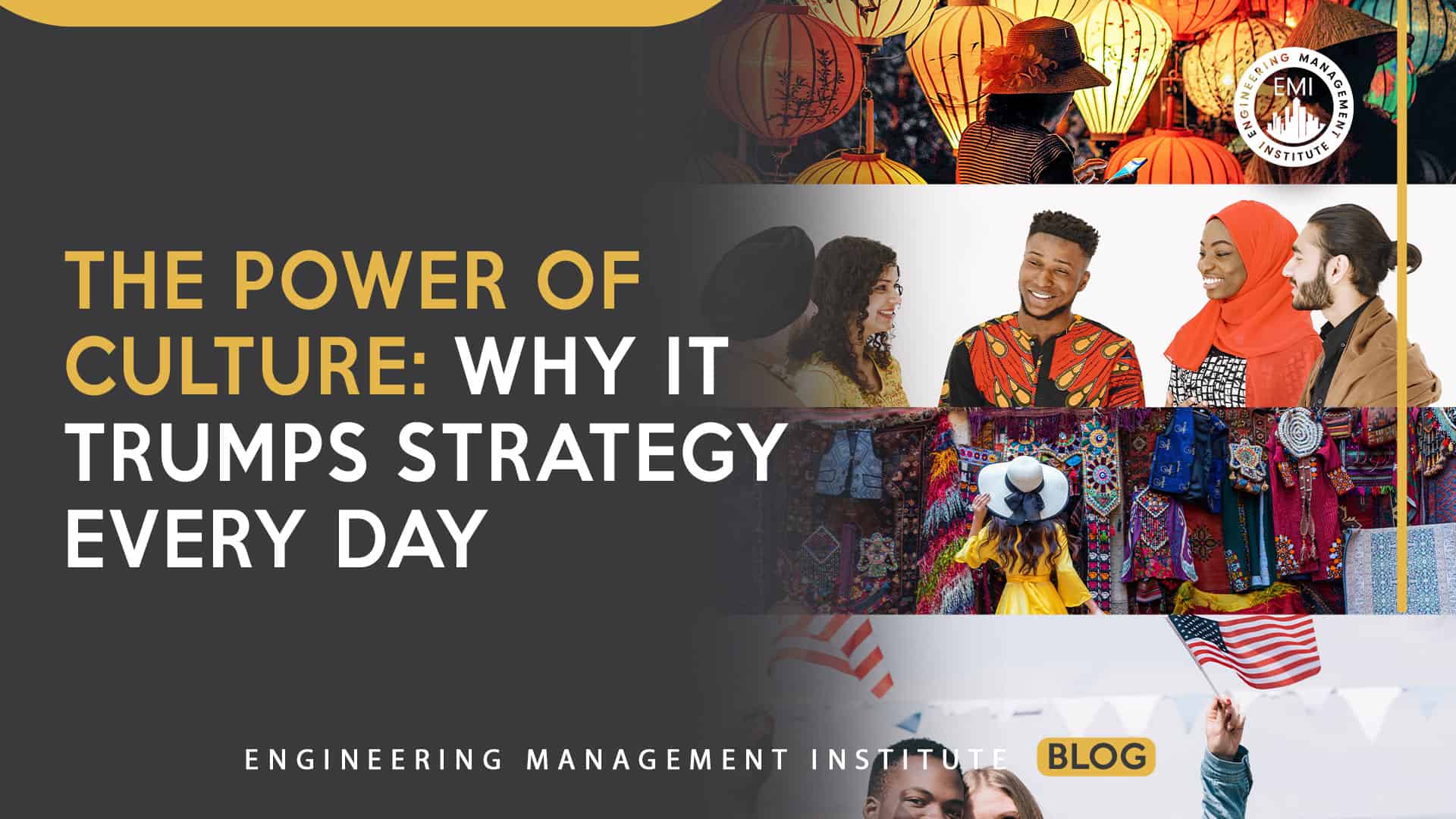 In this article, I'd like to discuss the importance of building and maintaining the right culture in your firm. It's the most important thing you can do.
This is a column I send to engineering executives, learning, and HR professionals, on or about the first day of each month, to help them best develop their most important resource: their people. If you'd like to receive a copy, please message me.

How Bill Walsh transformed the San Francisco 49ers from the laughingstock of the NFL to a powerhouse in less than 1,000 days.
When Bill Walsh was hired as the 49ers head football coach in 1979, he knew that there was only one way to turn that franchise around, and it wasn't about finding the best football players in the world. He needed to instill a culture and attitude of winning in every member of the 49ers organization.
So, Walsh spent many hours creating a Standard of Performance that consisted of 17 principles that he honed over the years. This Standard of Performance was to be followed by EVERY person in the organization, from the receptionist to the now hall-of-fame quarterback Joe Montana.
Well, it worked. After going only 2 and 14 in his first season as head coach of the 49ers, Walsh led his team to a Super Bowl victory just two seasons later. He eventually finished with three Super Bowl titles with the 49ers and an impressive .609 (92-59-1) winning percentage. It's also important to note that they won the Super Bowl the year after he left, while the culture he built still existed.
Culture Eats Strategy
Walsh knew that amassing talent and some really skilled players might help the 49ers win a few games, and maybe even one Super Bowl, but he wasn't looking to win a few games. Walsh wanted to create and maintain a football dynasty, and his Standard of Performance created the culture that allowed him to achieve his goal.
As NFL Executive Mike Lombardi said of Walsh's Standard of Performance, "It was the compass that guided everything he oversaw — coaching, scouting, management — allowing him to transform the 49ers…"
Walsh used football to prove that management expert Peter Drucker's quote is true: "Culture can eat strategy for lunch."
Are you proving that quote to be true with your team or company?
Focusing on the culture of your firm can ensure long-term success that outlast the ups and downs of the economy or the project lifecycle.
How are you building a strong, sustainable culture in your engineering company?
For more information on our offerings and ways we help firms build strong cultures, feel free to reply to this email or contact our office at 201-857-2384.
Build an amazing company!
If you're looking for people management or project management training for engineering professionals, we offer live/interactive recurring programs throughout the year, as well as custom and on-demand options that can be built into your learning management systems and processes.
Our next live session starts on April 11th (Project Management Skills), and April 24th (People Skills Course Level I) . If you're interested in enrolling some of your managers or aspiring managers, or having someone audit the course to start, please contact our office at 800-920-4007.
We also offer our Engineering Management Training Needs Assessment as an inexpensive first step in deciding how to maximize your training spend and your people.
This article was originally posted on LinkedIn here.
Please leave your comments, feedback or questions in the section below on what you think is the most important equation for engineers when it comes to learning.
Anthony Fasano, PE, LEED AP
Engineering Management Institute
Author of Engineer Your Own Success