Education
The Role of Artificial Intelligence in Civil Engineering Asset Management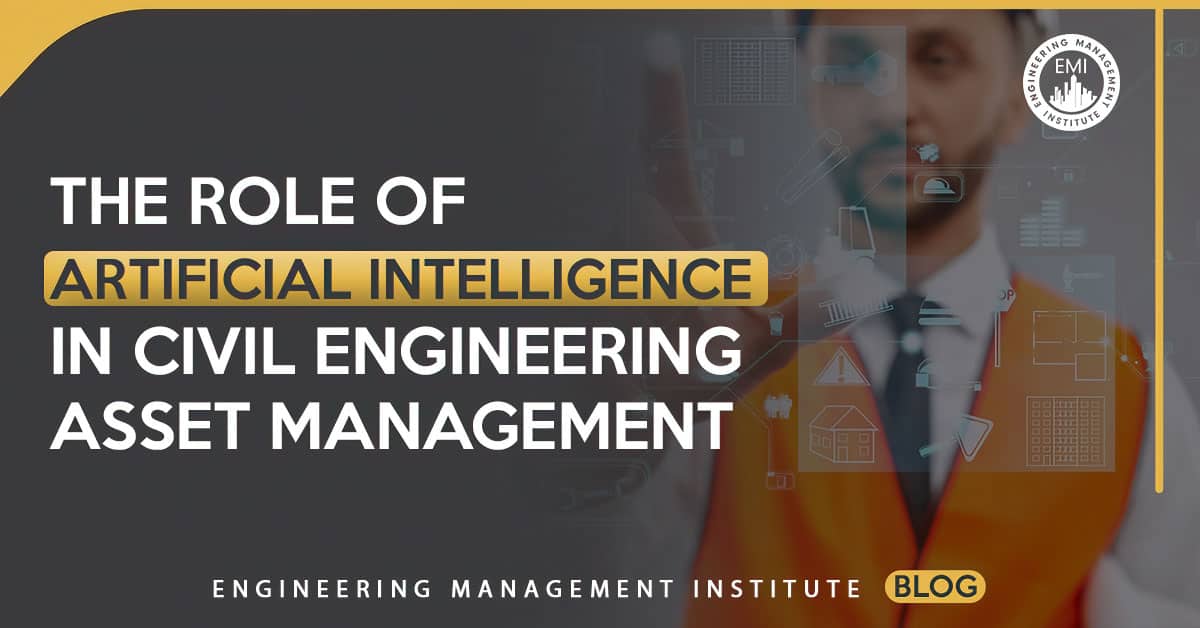 This is a guest blog by Nick Heim, P.E.
Civil engineers are designers and builders of everything related to infrastructure: roads, bridges, dams, ports, and many others.
While construction and maintenance of any asset happens in the physical world, there is a lot of work in the digital world that accompanies it.
One emerging trend we are seeing in the industry is applications of artificial intelligence (AI) in the maintenance of assets that civil engineers support.

Note: For more information and insights related to this blog post, please refer to Episode #009 of the AEC Engineering and Technology (AECTECH) Podcast.
1. What is artificial intelligence (AI)?
Dictionary definitions as follows:
Artificial: "Made or produced by human beings rather than occurring naturally, especially as a copy of something natural."
Intelligence: "The ability to acquire and apply knowledge and skills."
Artificial Intelligence: "The theory and development of computer systems able to perform tasks that normally require human intelligence, such as visual perception, speech recognition, decision-making, and translation between languages." (Bolded emphasis is mine.)
Simply stated, artificial intelligence is the application of human intelligence, but through an artificial "brain" (computer).
2. What are the use cases for artificial intelligence?
The guiding principle that I use for artificial intelligence in civil engineering applications is as follows:
Artificial Intelligence should be used to help engineers reach the highest and best use of their skill set by handling tasks that are typically repetitive, tedious, or mundane.
Applied to real life, think of some of the everyday tasks in your civil engineering firm that can be described by the above. Some could include:
Counting crack lengths on a concrete bridge inspection for estimating purposes
Comparing as-installed construction to design models for QA/QC
Pinning photos to specific locations on drawings or plans
While these tasks are necessary, they are typically not a great use of an engineer's time, effort, or training.
Instead, engineers should be left to complete activities that are more creative, collaborative, or revenue-generating in nature.
Although some tasks are better left to computers, verification of the output of these activities is important — discussed in the next tip below.
3. How do I know if the output of artificial intelligence is correct?
Verification of output is probably the most important component when integrating AI into your civil engineering workflows.
If you cannot verify that the output of anything is legitimate, then use of it is risky.
I believe the answer to this question has been asked before, just in different forms:
How do I know if the output of my computer model is correct?
How do I know if the work my junior staff member completed for me is correct?
How do I know if the work an outside firm completed for me is correct?
The answer to all of these is having a system or process that allows you to quickly verify output (sometimes referred to as "back of the napkin").
Some strategies could include:
Basic hand calculations or high-level estimates to make sure the output is the same expected order of magnitude.
Completing the process manually a few times and comparing the results.
Asking a colleague to independently verify results.
Just like everything in engineering — it all comes back to first principles. Making sure there are guardrails in place and verifying that output is practical will go a long way in utilizing artificial intelligence in your civil engineering projects.
About the Author Nick Heim, P.E.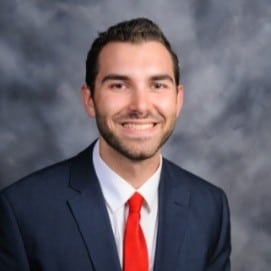 Nick is a field, sales, and VDC engineer at StructureCare, owner of Green House Property Management, and the Civil Engineering Collective Coordinator. Nick's interests lie at the intersection between the built world and technology, and he can be found looking for the ever-changing answer to the question, "How can we do this better?" He can be found on LinkedIn, producing content about use of technologies in his civil engineering career and small business.

We would love to hear any questions you might have or stories you might share about the role of artificial intelligence in civil engineering asset management.
Please leave your comments, feedback or questions in the section below.
To your success,
Anthony Fasano, PE, LEED AP
Engineering Management Institute
Author of Engineer Your Own Success