News
These 20 colleges have the most famous alumni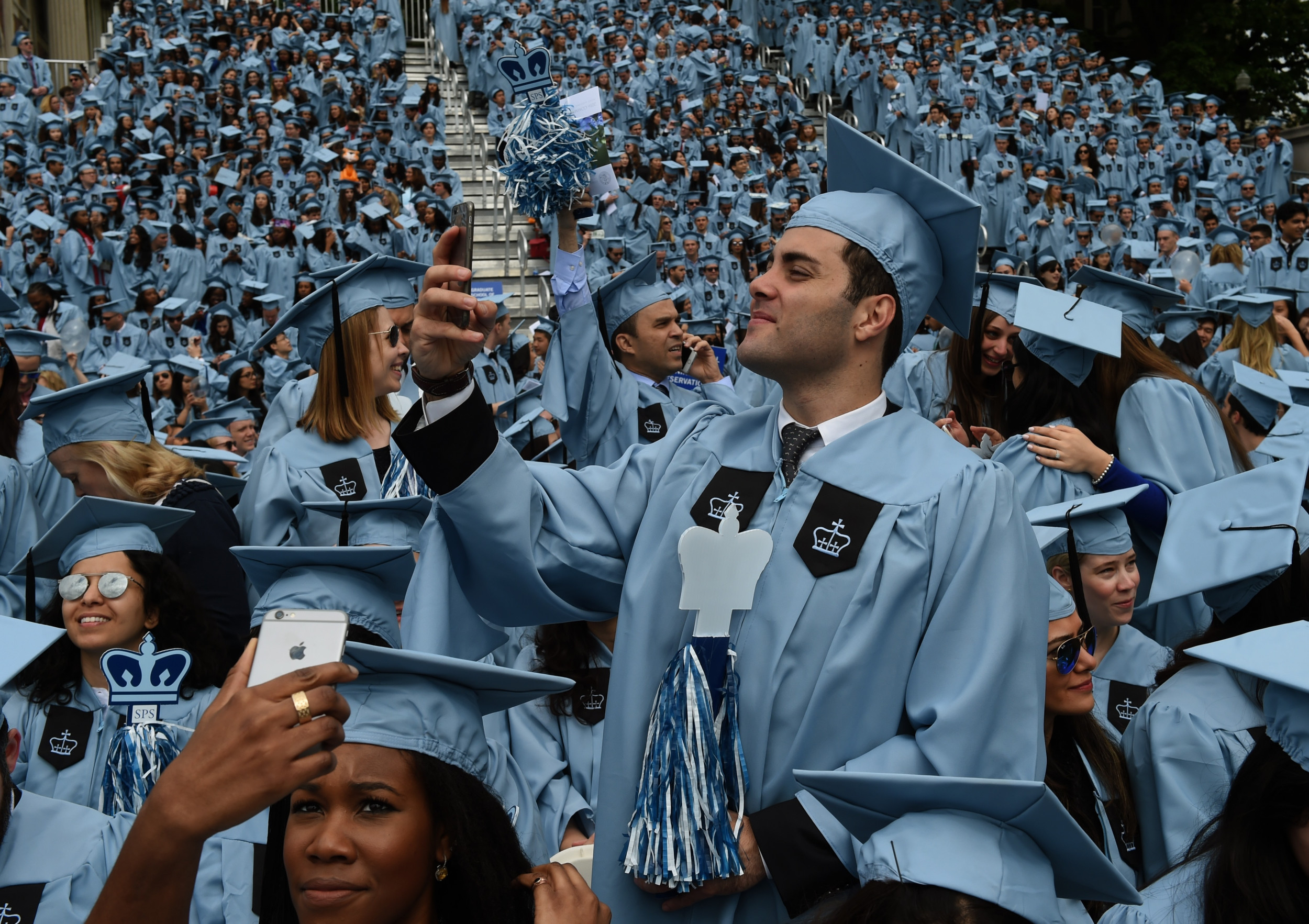 It's always exciting when your school produces a star, whether your history classmate becomes a politician or the basketball MVP hits the big time.
But some schools have really outdone themselves when it comes to famous alumni.
Here are the 20 colleges and universities with the most star-studded yearbooks.
University of Michigan, Ann Arbor
The University of Michigan is among the best ranked public universities in the States, and was attended by the late US president Gerald Ford and the co-developer of the internet Robert Cailliau.
Celebrities who attended the Ann Arbor school include James Earl Jones, Glee star Darren Criss, Arthur Miller, Lucy Liu… and a little popstar called Madonna.
Northwestern University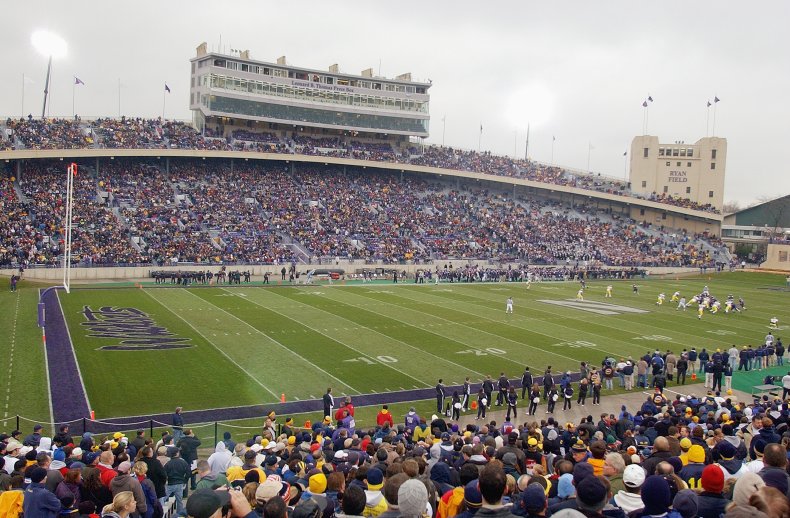 Ranked among the most prestigious academic institutions in the world, Northwestern University in Evanston, Illinois, boasts an impressive alumni, including 22 Nobel Prize laureates and 40 Pulitzer Prize winners.
But it has also produced many a famous face of the stage and screen. Stars who attended Northwestern including Friends star David Schwimmer, Stephen Colbert, Veep's Julia Louis-Dreyfus (who received an honorary degree after dropping out pre-SNL), Warren Beatty, Seth Meyers, New Girl's Zooey Deschanel, Billy Eichner, Scrubs star Zach Braff, Game Of Thrones author George RR Martin, and even the Duchess of Sussex, Meghan Markle.
Columbia University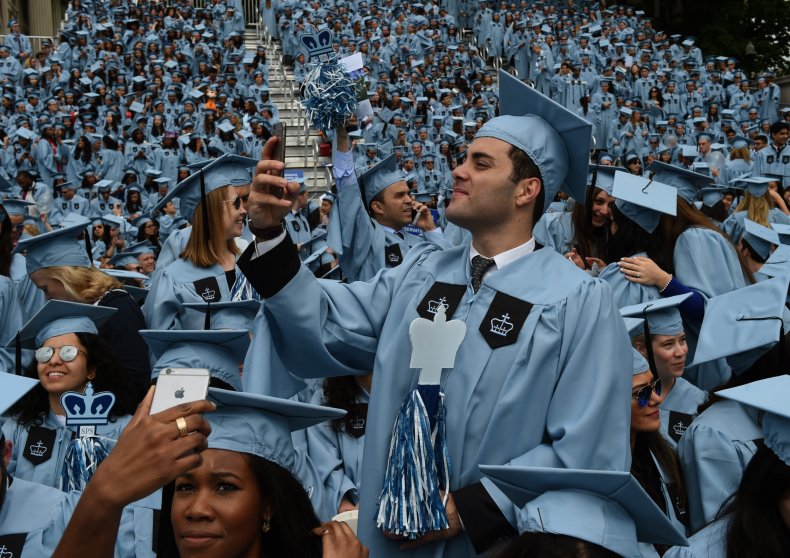 This Ivy League school in New York has taught five Founding Fathers of the United States, three Presidents (including Barack Obama) and three Chief Justices.
It can also boast of 33 of its former students winning 43 Oscars between them.
Famous alumni include director Kathyrn Bigelow, Casey Affleck, Timothée Chalamet (who attended for one year), James Franco, Maggie and Jake Gyllenhaal (Jake did not graduate), Jenny Slate, Julia Stiles, Ed Harris, Emmy Rossum, director James Gunn, and famed cellist Yo-Yo Ma.
University of Southern California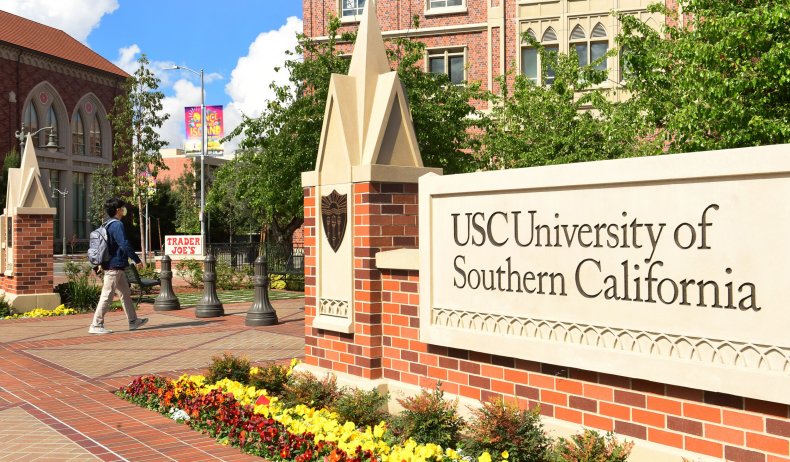 USC's School of Cinematic Arts has meant that they have produced a disproportionate number of Oscar and Emmy winners – more than any other institution in the world.
Its famous alumni include Star Wars creator George Lucas, Ryan Coogler, Judd Apatow, Will Ferrell, Lily Collins, Regina King, Shonda Rhimes, Forest Whitaker, Ron Howard, Daryl Hannah, Tom Selleck, and Flea from the Red Hot Chili Peppers.
USC can also lay claim to the first man to walk on the moon, Neil Armstrong, who achieved his Master of Science degree in Aerospace Engineering at the school.
University of California, Los Angeles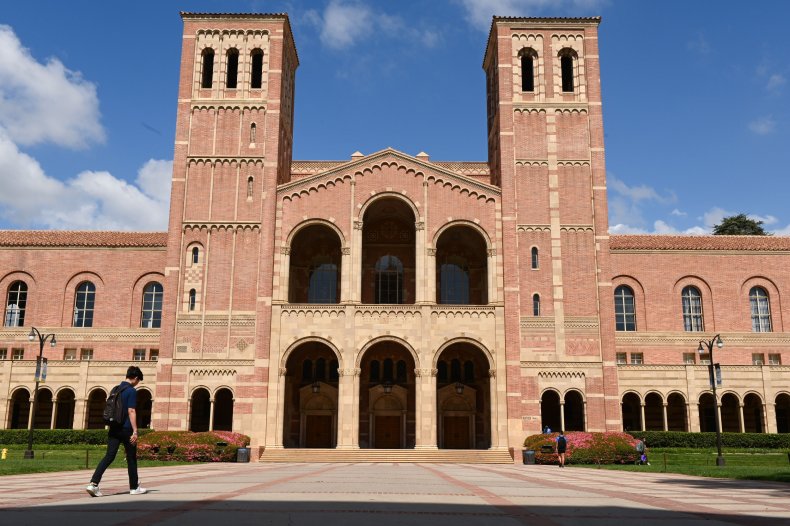 The University of California is based in Los Angeles, so it's no surprise really that it boasted a rather starry alumni list.
Nicolas Cage, Jack Black, The Simpsons stars Nancy Cartwright and Harry Shearer, Dustin Lance Black, Oscar-winning director Francis Ford Coppola, Law & Order: SVU's Mariska Hargitay, Star Trek's Leonard Nimoy and George Takei, Mila Kunis, Gabrielle Union, Ben Stiller and Rob Reiner are among those who have got an education at the university, which is considered one of the States' Public Ivies.
Harvard University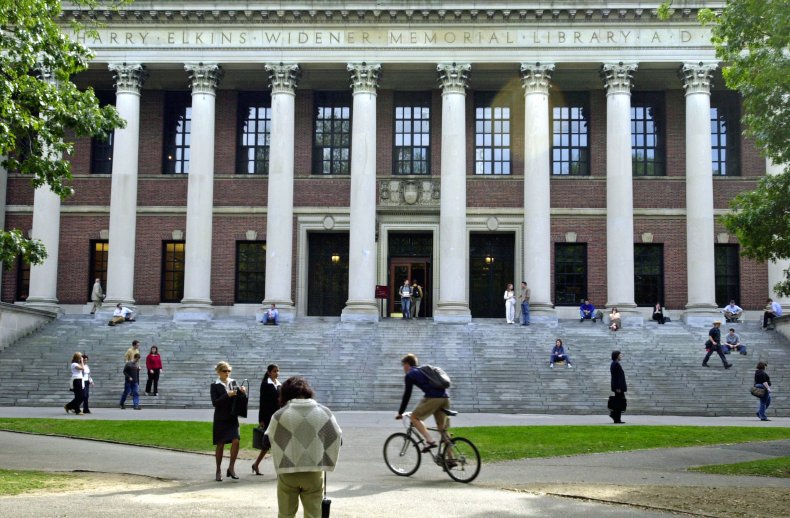 One of the most prestigious universities in the world, Harvard can lay claim to eight US Presidents, 161 Nobel Prizes and over 180 living billionaires – so it's no wonder so many people want to go there.
But aside from academics and politicians, a lot of brainy celebrities walked those hallowed halls.
Harvard attendees include Matt Damon, Rashida Jones, director Darren Aronofsky, La La Land director Damien Chazelle, Tommy Lee Jones, comedian Colin Jost, Natalie Portman, Ashley Judd, Conan O'Brien, Mira Sorvino and Rage Against The Machine's Tom Morello.
Yale University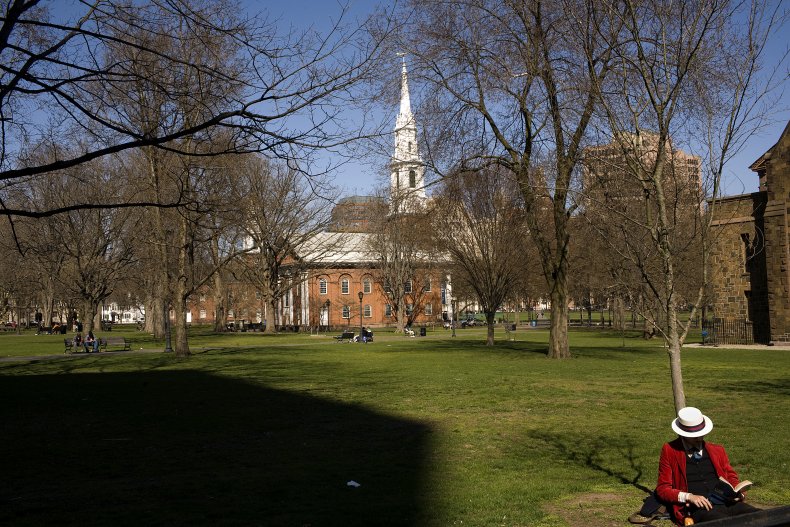 Yale is the third oldest institution of education in the States, and in addition to five US Presidents and 19 US Supreme Court Justices, many film stars are amongst the alumni.
Jodie Foster, Paul Newman, Meryl Streep, Lupita Nyong'o, Oliver Stone, Jennifer Connelly and Frances McDormand are among the Oscar winners who attended, while Claire Danes, Paul Giamatti, Edward Norton, Kathryn Hahn and Sigourney Weaver also went to the prestigious school.
Berklee College of Music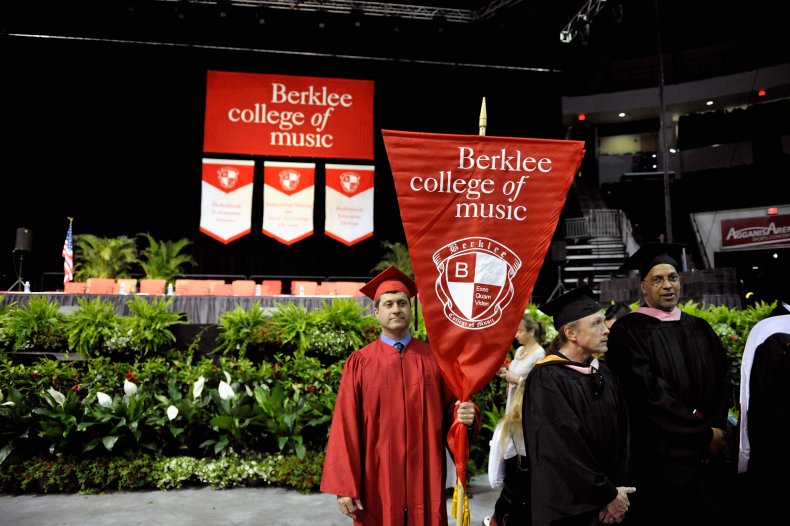 This private music college in Boston, Massachusetts prides itself on its musical education, so it's not that big of a shock that alumni from the school have won over 300 Grammy Awards between them.
Music stars who attended the school include Quincy Jones, Paula Cole, Melissa Etheridge, Korn star Shane Gibson, Wyclef Jean, Aimee Mann, Charlie Puth and St Vincent.
The Juilliard School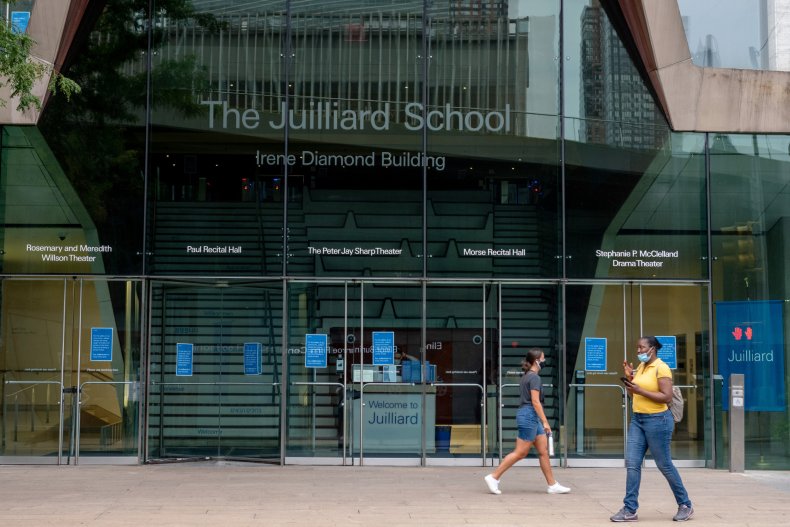 Another school bound to produce famous faces, the Juilliard School in New York City is considered one of the world's leading dance, drama, and music schools.
Those who have attended the school for drama include the late Robin Williams, Viola Davis, Christine Baranski, Laura Linney, Andre Braugher, Marcia Cross, Adam Driver, Glenn Howerton, Gillian Jacobs, Val Kilmer, Kevin Kline, Bradley Whitford, Anthony Mackie and Patti LuPone.
New York University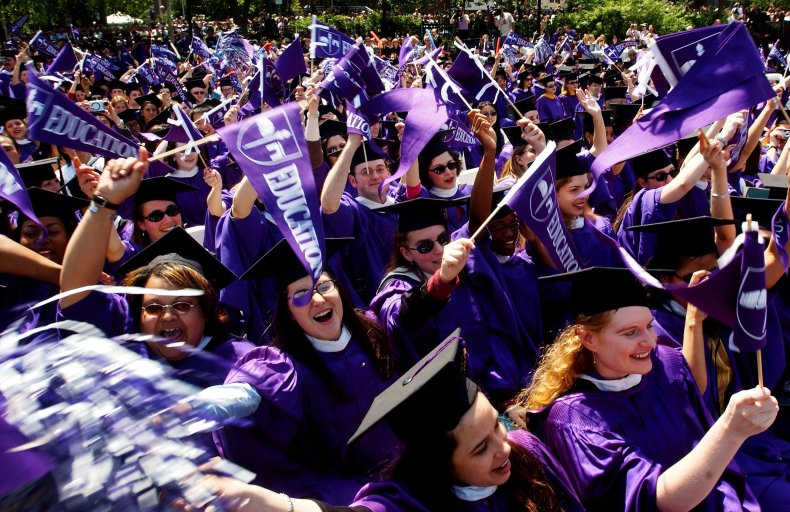 Aspiring stars head to the Big Apple to follow their dreams… and apparently, they go to NYU, too. This New York institution has taught 38 Academy Award winners, 30 Emmy Award winners, 25 Tony Award winners and 12 Grammy Award winners, as well as the founder of Twitter, Jack Dorsey.
Notable NYU alumni include (deep breath) Angelina Jolie, Martin Scorcese, Woody Allen, Spike Lee, Lady Gaga, Donald Glover, Anne Hathaway, Alec Baldwin, Aziz Ansari, Billy Crystal, John Cusack, Regina Hall, Philip Seymour Hoffman, Idina Menzel, Mahershala Ali, Adam Sandler, the Olsen sisters (Mary-Kate, Ashley and Elizabeth), Andy Samberg, Sterling K Brown and Mark Ronson.
Not too shabby.
Princeton University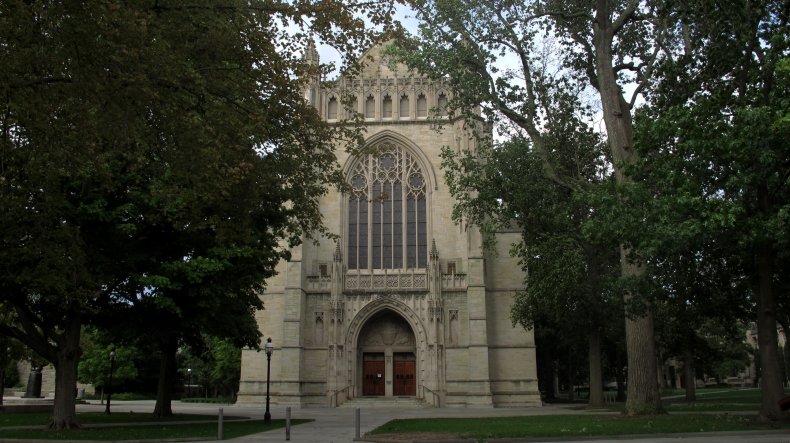 Princeton can lay claim to Michelle Obama, as well as two former US presidents and Vice President Aaron Burr, as well as many faces from the world of entertainment.
Ethan Coen, Ellie Kemper, Wentworth Miller, David Duchovny and Brooke Shields are among the attendees of this private Ivy League school.
Syracuse University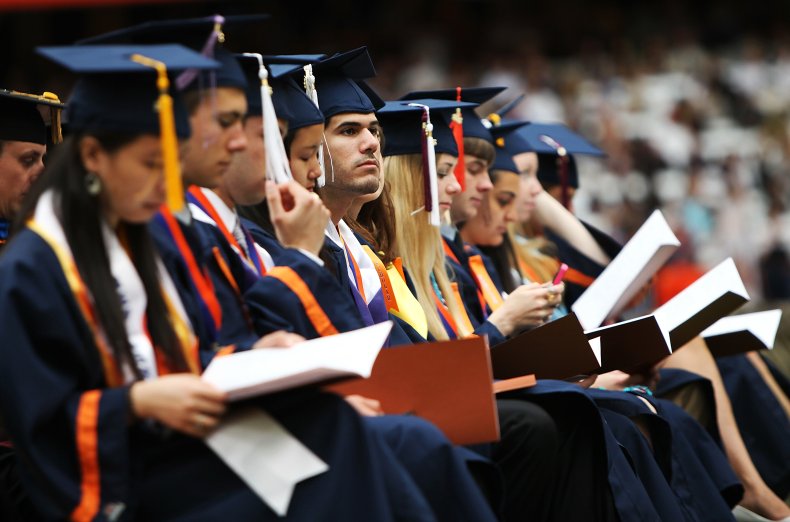 This university in New York can currently boast about having an alumnus in the White House, as President Joe Biden attended Syracuse.
Over the years, Aaron Sorkin, Frank Langella, Megyn Kelly, Jerry Stiller, Dick Clark, Vanessa Williams and Lou Reed have got their education there.
Wesleyan University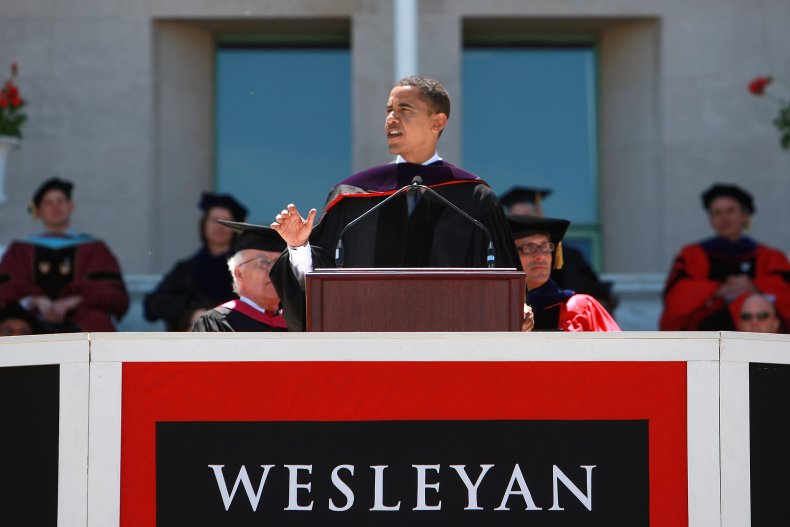 This university in Middletown, Connecticut was named after the founder of Methodism, John Wesley, but is now a secular college with a diverse alumni.
Those who have attended Wesleyan include Josh Whedon, Bradley Whitford, Lin-Manuel Miranda, Beanie Feldstein and Amanda Palmer.
Carnegie Mellon University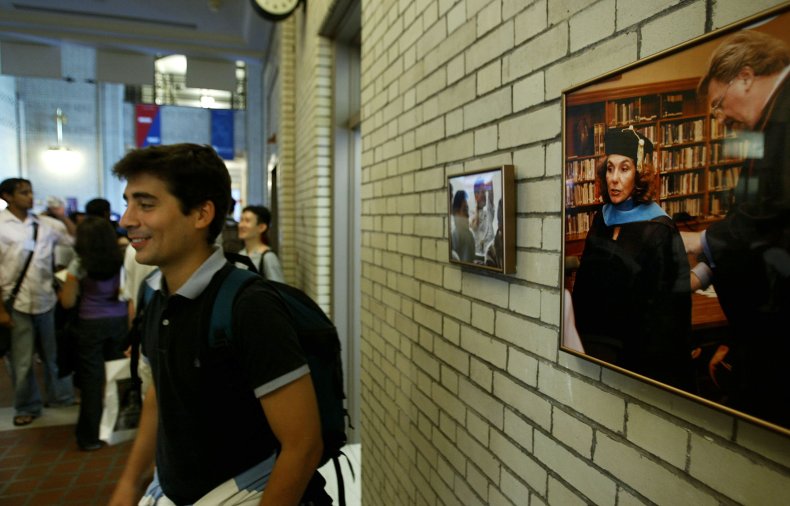 With 124 Emmy Award winners and 10 Academy Award winners in their yearbooks, this school in Pittsburgh, Pennsylvania must have some star-studded reunions.
Famous attendees include Ted Danson, Carol Channing, Josh Groban, Holly Hunter, Matt Bomer, Joe Manganiello, Leslie Odom Jr, Zachary Quinto, George A Romero and Patrick Wilson.
Dartmouth College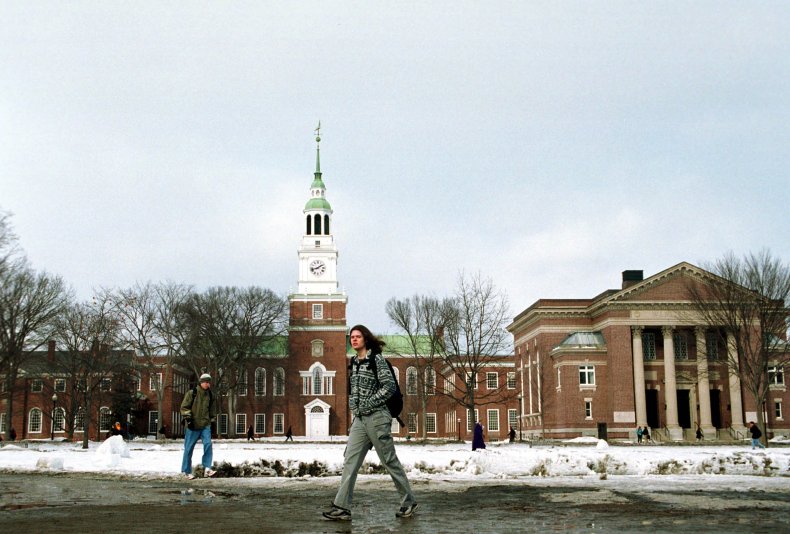 This college in Hanover, New Hampshire has taught many a prominent student that went into the worlds of politics and business, as well as entertainment.
Famous alumni include Game of Thrones showrunner David Benioff, Shonda Rhimes, Mindy Kaling, Stranger Things star David Harbour, Connie Britton, comedian Rachel Dratch and Mr Rogers himself, Fred Rogers.
University of Oxford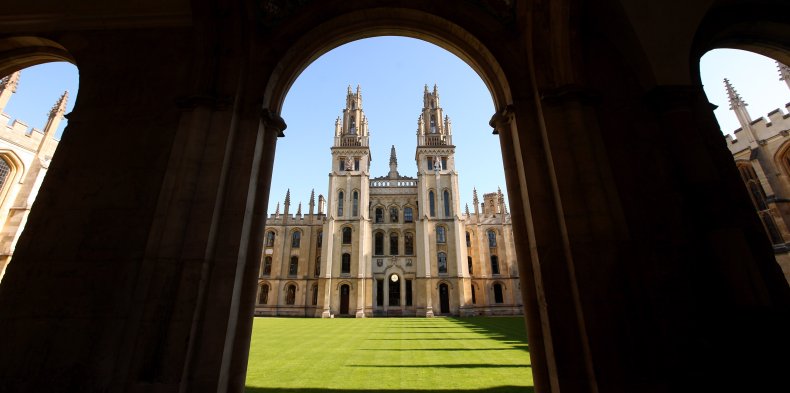 The prestigious Oxford is the oldest university in the English-speaking world, and can lay claim to 28 prime ministers of the United Kingdom – including Margaret Thatcher and current PM Boris Johnson – and 160 Olympic medals.
Famous faces who have been clever enough to enrol include Hugh Grant, Kate Beckinsale, Gemma Chan, Rosamund Pike, Emma Watson, Rowan Atkinson, Michael Palin, Felicity Jones and Andrew Lloyd Webber.
University of Cambridge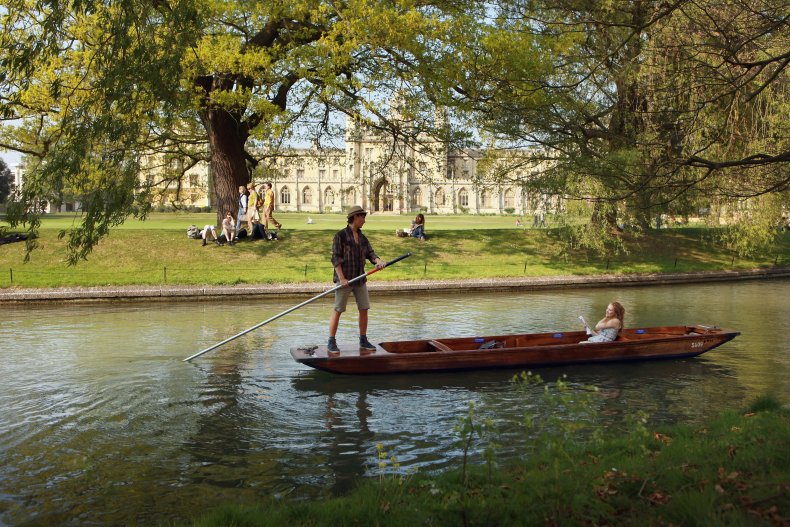 One of the world's oldest universities, Cambridge in England attracts a high calibre of student including royalty and those who have gone on to become Prime Ministers.
From the world of entertainment, Sir Ian McKellen, John Cleese, Richard Ayoade, Stephen Fry, Hugh Laurie, Hugh Bonneville, Emma Thompson, Tilda Swinton, Sacha Baron Cohen, Downton Abbey creator Julian Fellowes, Thandiwe Newton and Eddie Redmayne all attended Cambridge.
Trinity College Dublin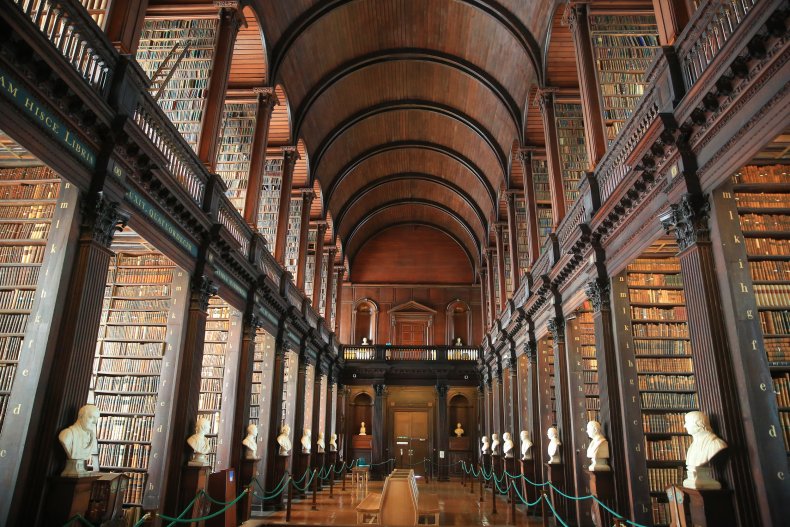 Based in Dublin's city centre, Trinity is a school of high historical significance, and has become even more of a tourist attraction thanks to being featured in shows like Normal People.
As well as educating poets and writers like Samuel Beckett and Oscar Wilde, Trinity counts stars including Fleabag's Andrew Scott, Lenny Abrahamson, Aisling Bea, Ruth Negga, Game Of Thrones showrunner DB Weiss, "Lady In Red" singer Chris de Burgh, and The Affair star Dominic West among their alumni.
Brown University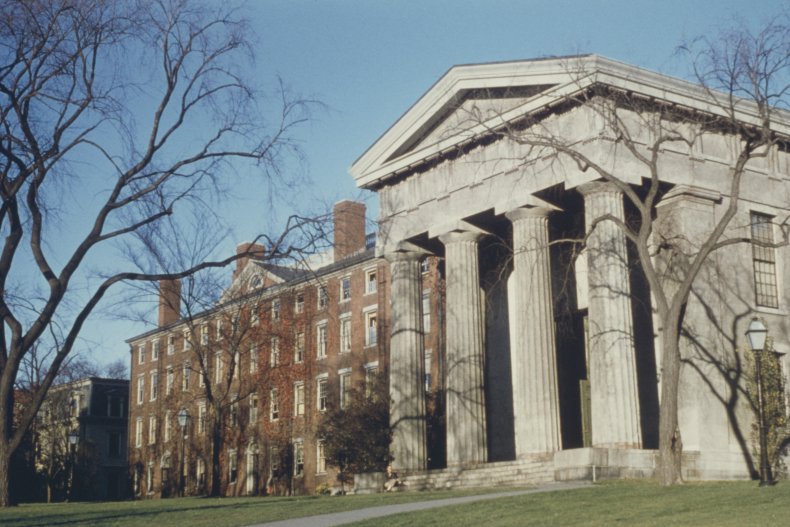 This Rhode Island university is highly selective, and among its choices have been some very famous faces.
John F Kennedy Jr, Tracee Ellis Ross, Julie Bowen, Daveed Diggs and NPR's Ira Glass have all attended, while Harry Potter star Emma Watson enrolled post-franchise in 2014.
Stanford University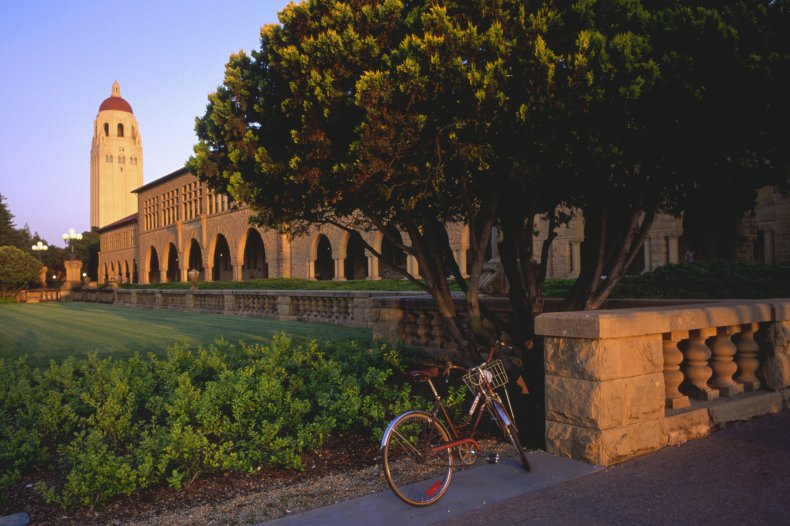 Stanford, based in California, is one of the highest ranked schools in the world, so it's no wonder so many people aim to go there.
Among those who made it are Issa Rae, Ted Danson, Sigourney Weaver, Reese Witherspoon (who dropped out), and First Daughter Chelsea Clinton.