Education
Three Ways to Get Your Project Managers' Managers on Board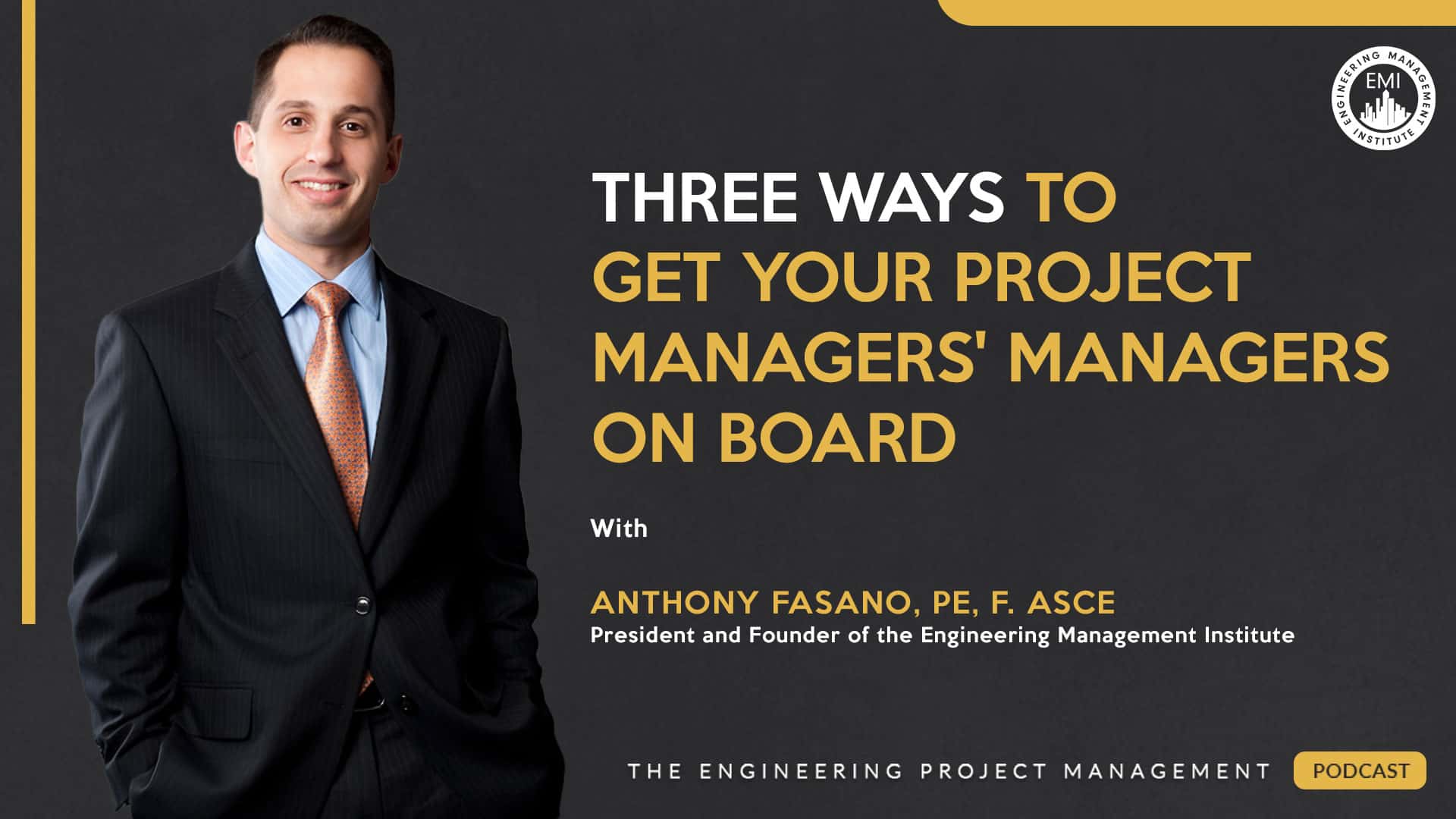 Podcast: Play in new window | Download | Embed
In this episode, I discuss the biggest failure in AE consulting firms' development of project managers, which is neglecting to educate the project managers' managers. This failure results in a lack of reinforcement for the training provided, rendering it ineffective and wasteful of time and resources. To address this issue, I propose three specific actions based on my experience in designing custom programs with firms, ensuring the transfer of learning back to the job.
***You can view the video version of this episode here.***
Engineering Quotes:


Here Are Some Key Points Discussed in This Episode About Ways to Get Your Project Managers' Managers on Board:
Building a sustainable and consistent project management culture in consulting firms requires the active involvement of project managers' managers. They play a critical role in supporting and reinforcing project management practices throughout the organization.
Despite investing in custom project management development programs, many firms fail to give adequate attention to PMs' managers. These managers are often excluded from the training and learning process, which can hinder the effective implementation of project management principles.
Organizations can leverage "The Six Disciplines of Breakthrough Learning" by Pollock and Jefferson to provide a structured and proven approach to driving learning transfer and ensuring that the knowledge gained in training programs is effectively applied in real-world scenarios.
The traditional approach of one-off training programs, such as PM boot camps, often fails to deliver lasting results. Participants receive a wealth of information but lack opportunities to practice and reinforce their learning. By spacing out the training and incorporating reinforcement activities, organizations can enhance the effectiveness of their development programs.
Just as a child needs support from their parents to practice a new language, PM's require ongoing guidance and reinforcement from their managers to apply the concepts, templates, and tools taught in the training program.
To Ensure the Active Involvement and Support of PMS' Managers, Organizations Can Take Three Key Actions:
Involve PMs' managers in the development program whenever feasible. If you have an in-house or custom program, integrate the PMs' managers into it. Allow them to contribute and interact with the participants by giving portions of the program and training sessions.
Create a crash course for PMs' managers, providing a summary of the project management program and its key content. For example, if five of my PMs are undergoing a training program, as their manager, I would receive a 90-minute crash course on their training instead of attending the full 10-hour session. This enables me to grasp the essential concepts they are learning and reinforce them effectively.
Establish consistent project management touchpoints, such as regular coaching calls or interactive sessions, where project managers and their managers can discuss current project management updates within the organization. This includes sharing experiences from successful or unsuccessful projects, addressing issues like scope creep or overages, and brainstorming preventive measures for future projects.

By taking these steps, organizations send a clear message that project management is valued and prioritized within the company's culture. This support not only reinforces project management skills but also promotes a sense of trust and openness, allowing PMs to approach their managers with questions, concerns, or ideas related to project management practices.
Project managers are instrumental in driving the success and profitability of consulting firms. Investing in their development and ensuring the active involvement of PMs' managers is vital for long-term growth and organizational success.
More Details in This Episode…

Books Mentioned in This Episode:
The Six Disciplines of Breakthrough Learning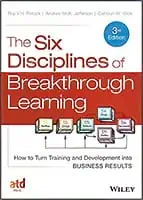 Sources/References:
EMI People Leadership and Project Management Training
We would love to hear any questions you might have or stories you can share on how you get your PM Managers on board.
Please leave your comments, feedback, or questions in the section below.
To your success,
Anthony Fasano, P.E., LEED AP
Engineering Management Institute
Author of Engineer Your Own Success