News
"Traitors": Rep. Moulton calls for Greene, Gaetz and Gosar to be ousted over FBI-riot theory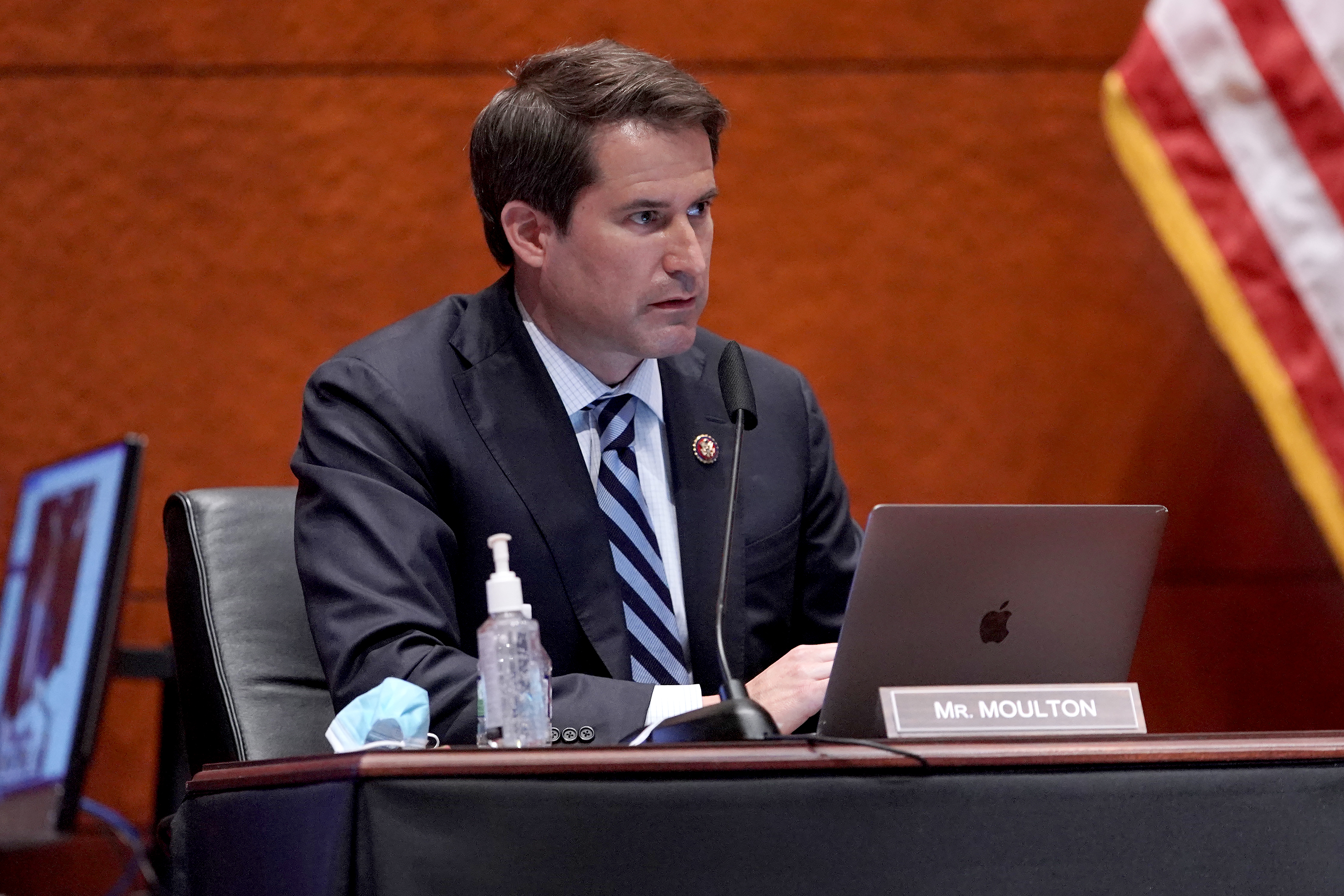 Democratic Rep. Seth Moulton of Massachusetts on Sunday called for Republicans who pushed the false flag FBI-Capitol riot conspiracy theory to be ousted from office.
On Monday, right-wing website Revolver News published a new conspiracy theory that the FBI organized the deadly Capitol riot on January 6. Tucker Carlson picked up the theory on Fox News one day later, prompting some GOP lawmakers—including Reps. Matt Gaetz of Florida, Marjorie Taylor Greene of Georgia and Paul Gosar of Arizona—to promote the theory throughout the week.
Speaking to CNN's Jim Acosta on CNN Newsroom, Moulton called the Republicans who pushed the theory and those who voted against awarding Congressional Gold Medals to cops who defended the Capitol "traitors."
"They're trying to whitewash history," he said. "They are domestic terrorists, the people who attacked us in the Capitol, who attacked the seat of government with the intention of undermining the election and will of the American people."
Gaetz tweeted a clip of Carlson's remarks, declaring that FBI operatives "organized and participated in the January 6 Capitol riot." Greene retweeted Gaetz's post, demanded "names and answers about the FBI operatives" and suggested that the "deep state" was involved.
Meanwhile, Gosar filed the Revolver News article into the congressional record during a House hearing on Tuesday, insisting that it included details about the "infiltration and incitement of the January 6 protest by federal officers."
Moulton argued that lawmakers "aiding and abetting terrorists by your actions in the Capitol don't deserve to be a member of Congress."
"The oath we take is to protect and defend the Constitution of the U.S. It's the same oath that I took as a U.S. Marine. It's time for these Republicans to take that oath seriously," he said. "The Republicans who are violating their oath by supporting this domestic terrorism by whitewashing history, and now by making light of it."
"They need to go," Moulton added. "These Republicans are just bad for democracy."
The false flag theory went viral among far-right users on Twitter as legal experts dismissed it as a conspiracy based on unproven claims, half-truths and misinterpretation of legal writing. Even the social media network labeled Carlson comments as a "baseless suggestion." The left also accused the right of using the theory to shift blame away from former President Donald Trump.
The theory centers around references to unindicted co-conspirators in existing indictments against Capitol rioters. Revolver News linked the co-conspirators to the FBI, suggesting that they could be undercover agents who planned the insurrection.
There's also no evidence that the FBI organized the Capitol riot. The FBI could have embedded operatives into extremist groups plotting January 6, but there's no evidence linking the bureau with the co-conspirators mentioned in the indictments.
Newsweek reached out to Greene, Gaetz and Gosar's office for comment. This story will be updated with any response.