News
Trump ally allegedly told Arizona official "we need you to stop the counting": Report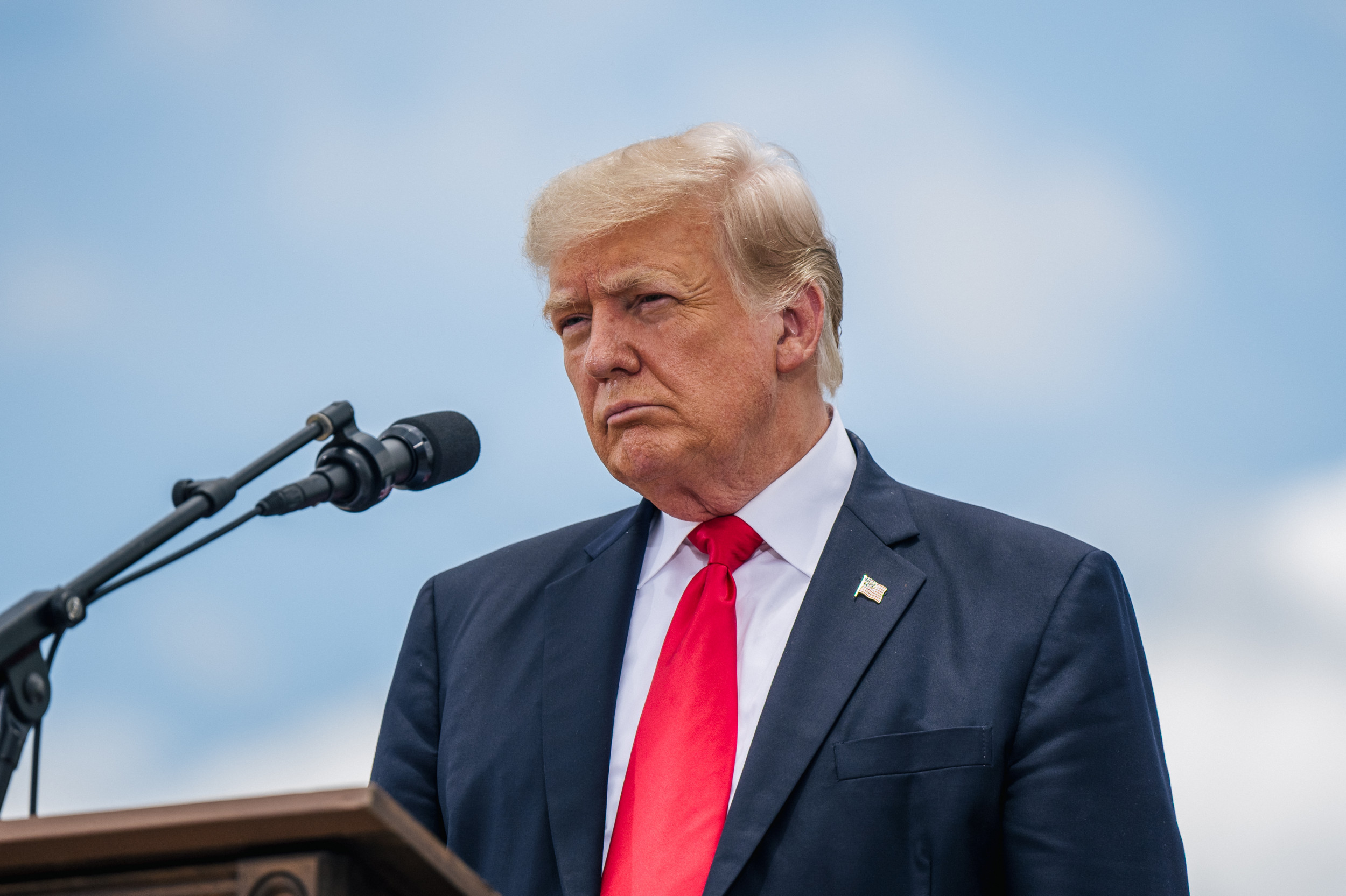 The head of Arizona's Republican Party, an ally of former President Donald Trump, reportedly demanded that officials stop counting votes while the ex-president was losing the state to President Joe Biden last year.
Newly released records show that at some point during the election's aftermath, Arizona Republican Party Chairwoman Kelli Ward texted former Maricopa County Board of Supervisors Chairman Clint Hickman and demanded, "We need you to stop the counting," according to The Associated Press.
Ward is one of the most prominent supporters of false claims that the election was "stolen" from Trump due to massive voter fraud. She replied to a tweet sharing an article from The Arizona Republic on her alleged comment and others by commenting only, "BS."
After making the demand to Hickman, Ward reportedly urged him and other board members to contact "Kraken" lawyer Sidney Powell, who filed a series of failed lawsuits seeking to overturn the election results around the country.
The state GOP chairwoman had also contacted Hickman, a fellow Republican, on November 13 after Biden's victory in the state was sealed, according to the paper. Ward cautioned the chairman that "POTUS will probably be calling you."
Hickman was then inundated with messages and calls from Ward and other Trump allies. In one of several messages that The Republic obtained under a Maricopa County public records request, Ward complained that "there are so many abnormalities that must be adjudicated" before warning that Hickman could be "remembered as the guy who led the charge to certify a fraudulent election."
Due to ongoing lawsuits, none of which were successful in reversing Trump's loss, Hickman stopped responding to Ward's repeated messages. He was no more responsive to a pleas from Trump's former personal attorney Rudy Giuliani, who was recorded in phone messages saying that he hoped there would be "a nice way to resolve this for everybody" and that Trump had told him to call.
Trump spokeswoman Liz Harrington told The New York Times that "it's no surprise Maricopa County election officials had no desire to look into significant irregularities during the election."
There were no significant irregularities or cases of fraud that would have led to a different outcome in the election. Trump lost to Biden by a margin of 74 Electoral College votes, with 11 of those coming from Arizona, while he won over 7 million fewer popular votes than his successor did nationally.
Although recounts and audits have already confirmed that Biden won legitimately, an additional and controversial audit of Maricopa County, championed by Ward and led by a firm with a CEO who has expressed support for election fraud conspiracy theories, has yet to be completed after more than two months.
Newsweek reached out to the Arizona Republican Party for comment.