News
Trump 'becoming irrelevant,' former supporters 'can't stand him': Kinzinger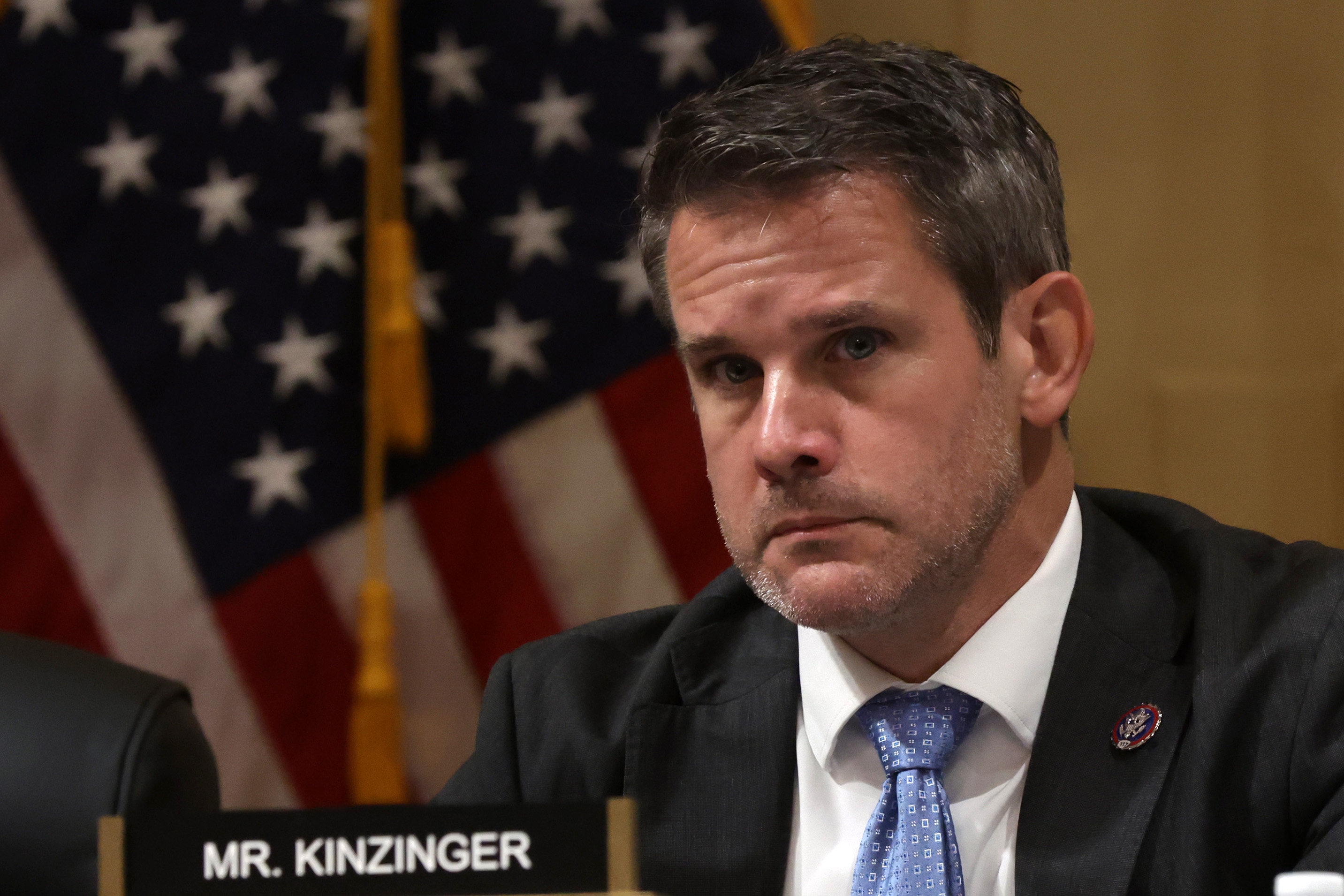 Representative Adam Kinzinger, a prominent conservative critic of Donald Trump, claimed in a Sunday interview that the former president is becoming increasingly "irrelevant."
Kinzinger, one of the two Republicans on the House select committee investigating last year's January 6 Capitol riot, appeared on ABC's This Week. His comments followed a question about how the committee's findings might have affected the ex-president's reputation among Republican voters, with the congressman responding that the most significant effects could be more visible in the long term.
"This doesn't appear to be having, you know, a ton of impact," Kinzinger said. "Maybe people are shifting more towards a potential for, I don't know, a Ron DeSantis. Trumpism isn't dying, even though Trump is becoming irrelevant. I am hearing a lot of anecdotal stuff, around the edges, of people who've been hardcore with Trump who now just can't stand him.
"I think, though, long term…in like five years, I still believe it's going to be hard to find someone that will ever admit they were ever a Trump supporter, and I think this is where this impact comes, in future history."
Despite Kinzinger's take, Trump boasts considerable support in polls, leading every hypothetical candidate for the Republican presidential primary in 2024. As Kinzinger noted, some support has begun to shift toward Florida Governor Ron DeSantis, who polls show has the most support from GOP voters outside of Trump.
The former president has yet to officially declare his 2024 candidacy, though he has consistently hinted at his intention to run for a second term in his public statements. Some reports have alleged Trump is weighing an early campaign announcement in a bid to dodge criminal charges based on the findings of the House select committee investigating January 6.
On Saturday, Trump told attendees at the Turning Point USA Student Action Summit in Florida: "If I stayed home, if I announced that I was not going to run for office, the persecution of Donald Trump would immediately stop. But that's what they want me to do. And you know what? There's no chance I do that."
Newsweek reached out to Trump's office for comment.
Representative Liz Cheney of Wyoming, the only other Republican on the House select committee, said in a Sunday interview on CNN's State of the Union that Trump's actions on January 6 and his attempts to overturn the 2020 election constituted "the most serious misconduct of any president in the history of our nation." She also, however, said that the select committee has not yet decided to refer criminal charges against Trump to the Department of Justice.
"As I said, the committee has not decided yet whether or not we'll make criminal referrals," she added. "That's something we take very seriously. And I would also say that the Department of Justice, certainly, is very focused…on what is the largest criminal investigation in American history."