News
Trump rally in Pennsylvania was a "major gift" to Democrats: Ex-GOP rep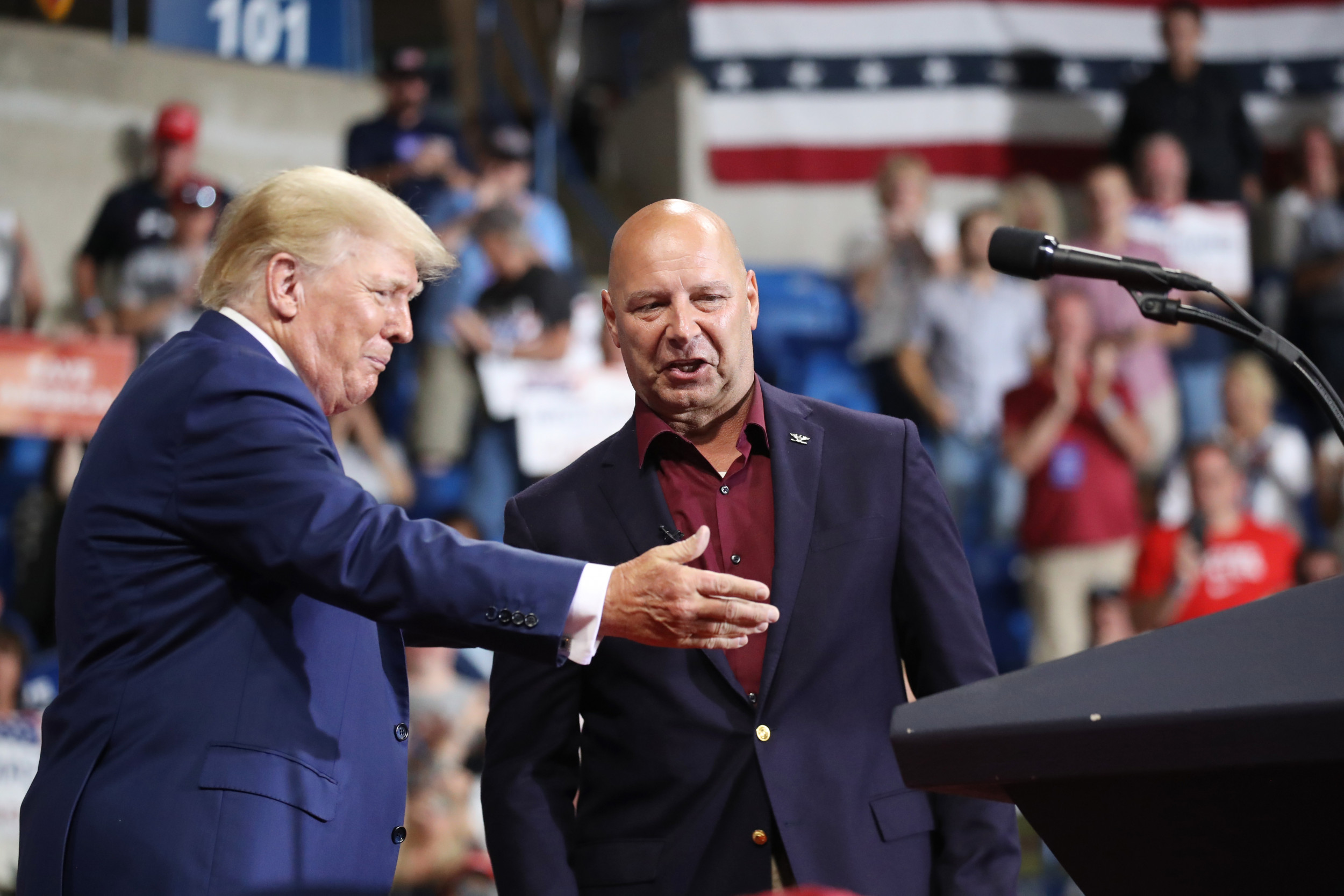 Former Republican Representative Charlie Dent said that Donald Trump gave Democrats a "major gift" ahead of the midterm elections by holding a rally in Pennsylvania on Saturday.
The former president attended the rally in Wilkes-Barre, Pennsylvania, to stump for Republican candidates that he has endorsed including Dr. Mehmet Oz and Doug Mastriano, who are both in competitive races this November. The celebrity physician is running for the U.S. Senate while Mastriano is running for governor.
During the rally, Trump took aim at the Department of Justice (DOJ) and the FBI, which raided his Mar-a-Lago Florida residence last month in search of classified documents that the former president took with him when he left the White House last year. He called the raid "one of the most shocking abuses of power by any administration in American history," and also called President Joe Biden "an enemy of the state."
In an interview with CNN on Saturday, Dent said that he is "not so sure that former President Trump did anyone any good with that speech tonight."
"Just by showing up in Pennsylvania he is making the election much more about himself, and of course most Republican candidates don't want anything to do with Donald Trump in this general election, they want this to be about Joe Biden and the Democrats," the former Pennsylvania lawmaker and CNN political commentator said.
"And to the extent Trump inserts himself into this conversation, he's giving the Democrats a major gift right now, and that's what we're witnessing in Pennsylvania," he added.
Dent also said that he doesn't believe Oz "wants to be anywhere near Donald Trump in this fall election."
"This doesn't do him any good. He needs to win swing voters, and independents and some Democrats and it's hard to do that when Trump is really just playing and pandering to the base," the former congressman said.
Newsweek has reached out to Trump's press office for comment.
In an interview in July, former GOP consultant Tara Setmayer, said that Republicans are "scared to death" that Trump will formally announce he's running for president in 2024 ahead of the midterm elections. Trump hasn't officially declared he is running, but has strongly suggested he will do so.
"But as soon as Donald Trump declares, Democrats have one singular issue to rally around: 'You do not want this guy and his enablers back in power again,'" Setmayer said.
In an interview with Newsweek in July, Thomas Gift, the founding director of University College London's Center on U.S. Politics, said that Trump launching a campaign before the midterms "would give Democrats the opportunity to reframe the midterms much more around Jan. 6 and the future of Trumpism."